Leggings have become very popular, especially over the last few years. If you're new to wearing leggings, then you might not know what to expect. If you're new to wearing leggings, you're probably wondering if they are warm.
Leggings can be warm if the right material is used to make them, but they are not always warm. Fleece or faux fur-lined leggings are the most likely to keep you warm. In contrast, other fabrics are more like wearing a thin long-sleeve shirt. 
Let's go into more detail about leggings and what kind to look for if you want to be warm. 
What's the Key To Finding Warm Leggings?
The key to finding warm leggings is the lining, and you want to make sure that they are lined with fleece or another thick material. Faux fur will do the trick as well, but it is important to make sure that they are lined with thick fabric. 
Not all leggings are created equal. When you first look at them, it may seem like they are pretty much the same thing, but this couldn't be further from the truth. 
Some leggings are made for winter. Those tend to keep you warm, but some leggings are made without a season in mind. It is best to avoid them if you are looking for something to keep you warm. 
Instead of thin, ordinary leggings, you want to find some that have some sort of lining. The warmest leggings have fake fur or fleece lining to ensure that your legs stay warm. If you're looking for a good pair of winter leggings to keep you warm even in the coldest season, check out these 90 Degree By Reflex Leggings from Amazon.com.
Not only do these leggings look and feel great, but they are lined with fleece to keep you warm. Choose one of the many different colors and even choose whether or not your leggings have pockets. 
Can You Make Thin Leggings Warm?
You can make thin leggings warm by wearing layers. You can wear two pairs of leggings for maximum warmth, wear them under your jeans, or add thick socks. However you choose to style your leggings, thin can be worked around if needed.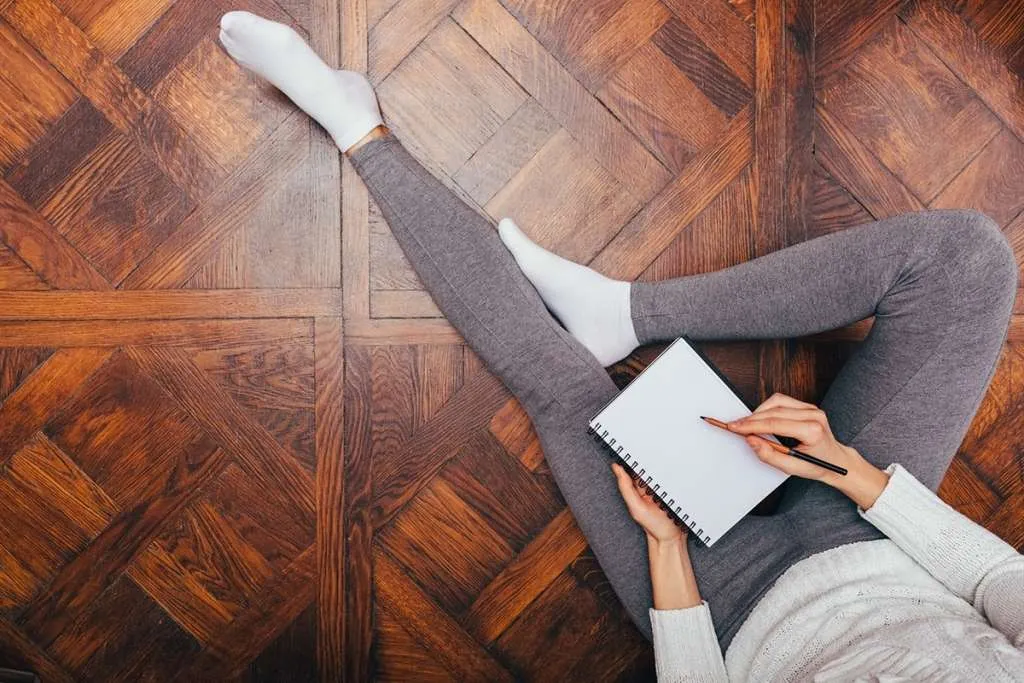 A big part of surviving winter is wearing the right clothes. 
For many people, regular leggings just won't cut it when it comes to snow and ice. Unless you have enough money to spend on some new leggings, then you may just have to find ways to make your current ones work. 
The great thing about leggings is that they're not only comfortable but can be layered pretty easily. Wear more than one pair over top of each other if you want maximum warmth. This also works well for leggings that are easy to see through to ensure you are fully covered. 
Another great way to make your leggings warmer is to wear them under something else. 
Jeans, skirts, and even shorts are made to wear over them if you choose to. Take advantage of this by adding leggings to any outfit to automatically make it warmer and cozier. 
One of my favorite tricks is to wear knee-high socks under my leggings. Socks add an extra layer, but you can't even see them. With the right shoes, they don't even have to be matching socks. Of course, you could rock the 80s and wear them over your leggings like those of us old enough to remember doing that back then.
So, give this a try next time you are trying to make your leggings more appropriate for winter weather. 
Can You Wear Leggings in the Snow?
You can wear leggings in the snow, but keep in mind that most leggings are not waterproof. Leggings would be fine to wear in cold weather, but you shouldn't let them get wet. Try to wear them under snow pants if you plan on walking in the snow. 
Leggings are fine for snowy weather, as long as they won't get wet. The problem is that most leggings won't keep you dry when it comes to snow or rain. So, wet leggings can make you feel a lot colder. 
Because of this, it would be best to wear something heavier over leggings when you plan on playing or walking in deep snow. Fleece or fur-lined leggings would be a better choice for snow activities, but even wearing them, the snow may soak through. 
You may want to look into getting some snow pants that are made for being in the snow, ice, and cold temperatures. Make sure you wear plenty of layers out in the snow, as leggings by themselves aren't always enough to keep you warm and dry. 
Can You Wear Leggings in Warm Weather?
You can wear leggings in warm weather without being too hot. Avoid the leggings we talked about for colder weather and focus on lightweight, thinner leggings for summertime. Also, you might look for cropped leggings that give you coverage over most of your legs but leave your ankles bare.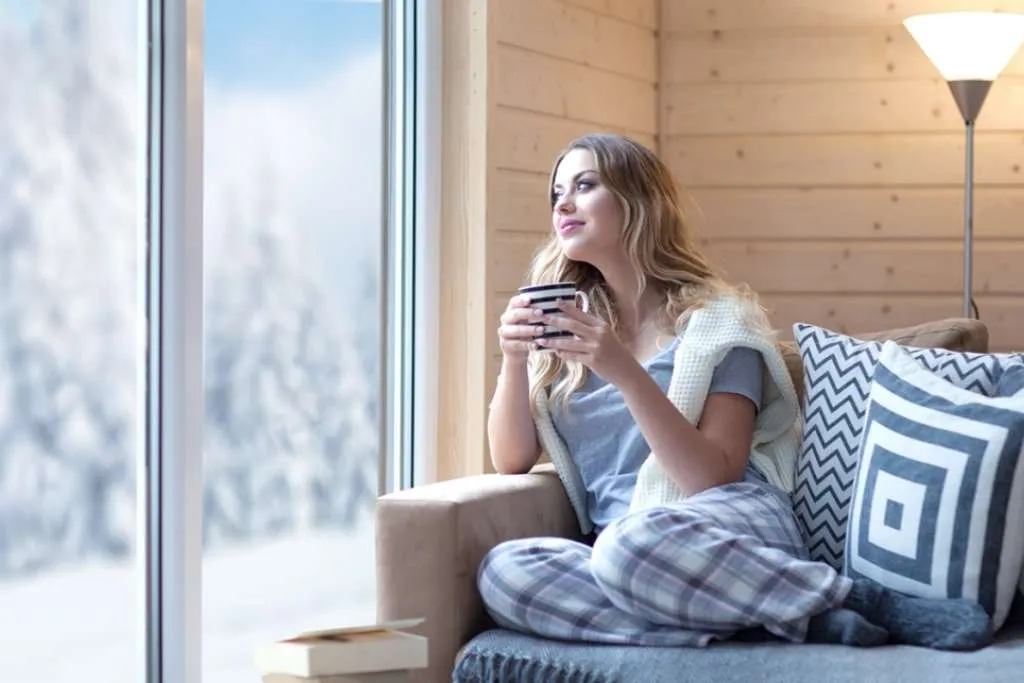 As discussed above, fleece and faux fur-lined leggings are great for colder months, but they won't work very well for warm weather. That doesn't mean that leggings can't be worn through the summer. 
You just have to know what to look for. 
The key to finding summer leggings is to look for ones that are breathable and not very heavy. Lightweight leggings will allow your legs to breathe while out in the hot weather so that you don't get overheated. 
The trick is finding breathable leggings that aren't see-through. Dark colors are best for this purpose.
Sometimes when leggings are made thin, they can be see-through. Not all leggings are made to just be worn as pants. In fact, some are made to act as tights underneath a dress or a long shirt. 
So, leggings may be transparent when worn if they weren't originally made to be worn alone. 
Because of this, it is important to try on leggings before purchasing them or ensuring with the company that they are not transparent when worn if you want to wear them as pants. If you can properly avoid this, then you'll be all set for a summer of comfy leggings. 
Final Thoughts
Not all leggings will keep you warm through the winter, but thankfully there are plenty of options for those in cooler climates. Look for leggings made with faux fur or fleece to ensure you stay warm this holiday season, and don't forget to layer up if needed.
What To Read Next: