If you love the water, going fishing, or even playing watersports, you've probably heard of waders and drysuits. However, what are the differences between them, and which one is right for you?
Waders are a hip-high piece of clothing designed to keep you dry if you're wading in the water. A drysuit is a full-body suit designed to keep you fully dry and insulated even when fully submerged in water,
If you want to learn about waders and drysuits and which one you should buy, then read on.
What Are Waders?
Waders are a piece of clothing most commonly used for fishing. They allow you to get up to hip height in water without getting wet. This is thanks to a waterproof, windproof, and breathable design, which stops water from seeping into your clothes.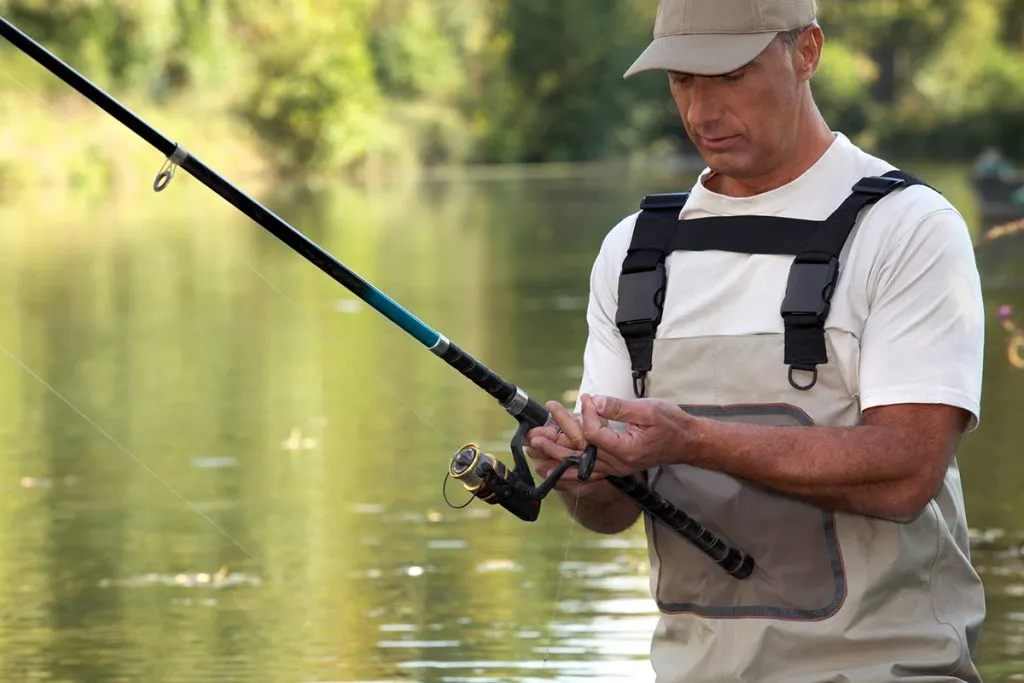 Worn with some warm insulating gear, you won't even notice the cold.
There are two main types of waders:
Boot-foot waders: These come with waterproof boots attached to the fabric. Not only does this mean that you don't have to buy separate boots, but it also allows you to take the waders on and off relatively quickly. 
Stockingfoot waders. Instead of a whole boot, stockingfoot waders come with neoprene socks attached to the bottom. This means that you'll need some of your own wading boots if you choose this type of wader. Stockingfoot waders are perfect if you'll be walking a lot, as they're incredibly comfy, and they also offer a good level of protection.
What Are Waders Used For?
You can use waders for pretty much anything water-related. Here are some everyday activities that people use waders for:
Fly Fishing: Fly fishing requires you to get pretty deep in water. As such, waders make an excellent apparel choice as they'll stop you from getting wet and offer protection from the river or sea bed.
Water gardening: If you love to maintain your garden but hate getting wet in the process, then waders will be just perfect for you. You'll retain mobility while staying dry.
Off-roading: If you love to go offroading in your ATV, then chances are you're probably going to get stuck in the mud at some point. If you use a pair of waders, you won't have to worry about the mud getting on your clothes as you get yourself unstuck.
Tips for Using Waders
How do you use or take care of them? Here are some tips that you may want to consider:
Wear something underneath them. Waders are great at keeping you dry, but you're going to want to have other layers on when you use them. They might rub on your skin, which won't be pleasant at all. But you'll also want clothes to keep you insulated and warm, especially in cold water.
When you get a pair of waders fitted, make sure you're wearing all of your insulating gear first. Under-layers can take up a surprising amount of room, so make sure that you take this into account before you buy a pair, or they could end up being too tight.
Wash your waders after every use. If you leave your waders in the boot of your car or just don't wash them, they're going to start to smell pretty quickly. Even if you just hose them down after every use, make sure to clean them regularly. 
Where To Find Waders
You can find waders in most outdoor or fishing shops. If you're looking to buy online, then this TIDEWE Chest Waders is a great pair at an affordable price. They are stitched together with an armor weld stitch, so they will stay water-tight. You can wear them anywhere without them falling apart. 
What Is a Drysuit?
A drysuit, unlike waders, is a suit that covers your entire body. The aim of a dry suit is to keep you completely dry from head to toe. Unlike a wetsuit, however, it also helps to keep the cold out.
Water, especially seawater, can become freezing to a dangerous level, and without a drysuit, you could risk hypothermia. However, with a dry suit, you'll stay both warm and dry.
Drysuits are meant to be worn with an insulating layer underneath, just like a pair of waders. Not only will this help with keeping you warm, but it'll also keep you comfortable while you play your favorite sports.
They are made from rubber, which keeps them durable yet flexible. You'll also find rubber seals dotted around the suit, designed to keep the water out.
What Are Drysuits Used For?
Drysuits are primarily used for watersports, such as surfing and windsurfing. You'll be able to surf at temperatures that are usually too cold for most people, and you'll be able to stay warm while doing what you love.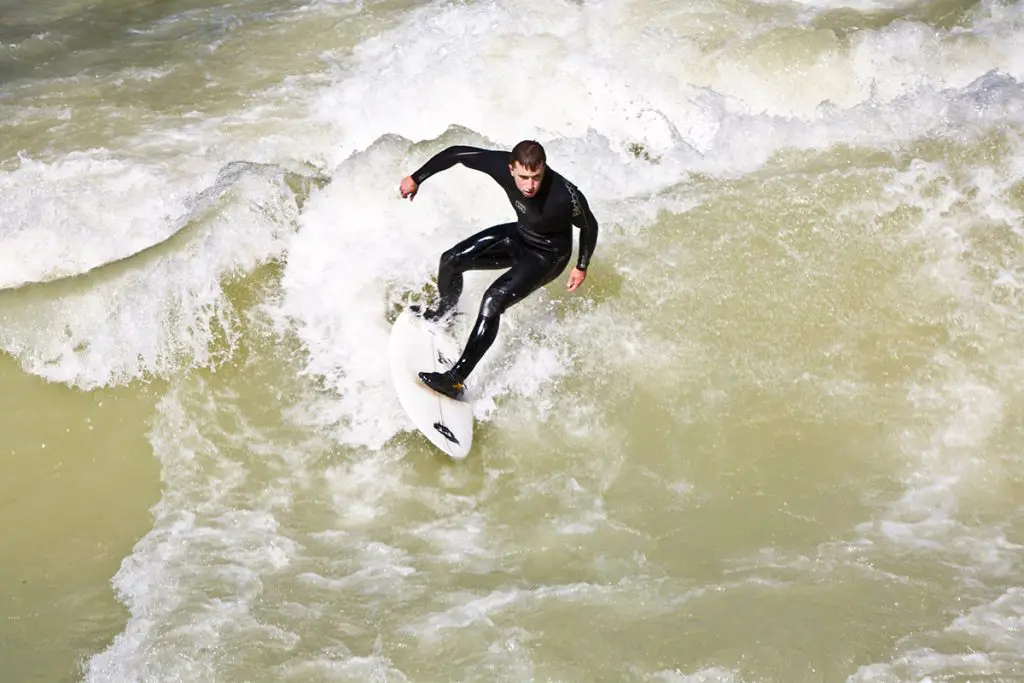 Here are some of the most common uses for a drysuit:
Surfing: It can get pretty cold when you're out surfing, especially if you fall in the water. A dry suit can help you stay warm and dry, keeping you safe in the ocean.
Windsurfing: The spray from the water when windsurfing and the constant fear of falling in can put many off of the sport. However, a drysuit will help you stay safe when you're in the water.
Where To Buy a Drysuit
Drysuits can be pretty expensive, but this GILL Dry Suit is a reasonably priced, yet overall great drysuit. It is fully taped and waterproof, and it is made with three layers of fabric that are breathable, yet warm. The glide skin collar and cuff seals make this drysuit a perfect fit. It's like it was made for you.
Conclusion
Ultimately, waders and drysuits are both fantastic pieces of kit. However, they serve entirely different functions.
If you're going fishing, offroading, or generally won't be fully submerged in water, then a pair of waders might be best for you. They're comfy and easy to move in but still offer excellent waterproof protection.
However, if you're going to submerge yourself in the water entirely, then a drysuit might be better for you. They'll offer more protection from the cold and wet, keeping you safe even in the worst of conditions.
What To Read Next: