School fashion can be a big deal. The pressure on selecting a good enough outfit only increases during college. So, you might have wondered: can you wear shorts at college?
You can wear shorts at college or university campuses. Most students are free to wear whatever they're comfortable with in college. However, universities in some countries may require students to wear a specific uniform. 
Keep reading this article to know more about dress codes for college students and what you should wear to certain school events.  
Are You Allowed To Wear Shorts at College?
Most community colleges and universities, especially in the United States, don't require students to wear uniforms. Instead, students may be free to wear whatever they wish subject to the dress code.
You're allowed to wear shorts at college, in general. Often, college dress codes don't prohibit students from wearing shorts. Indeed, many students prefer wearing them during the summer or other hot days. However, the length and type of shorts allowed within campus may be restricted.
For instance, private and religious universities can impose stricter dress codes than public institutions. With that, they may require students to wear shorts that don't go below a particular length—they may also ban mini-shorts. 
There may also be universities that'll require students to wear a uniform. With these institutions, you may not be allowed to wear anything else, even shorts, except on certain days allocated for laundry day.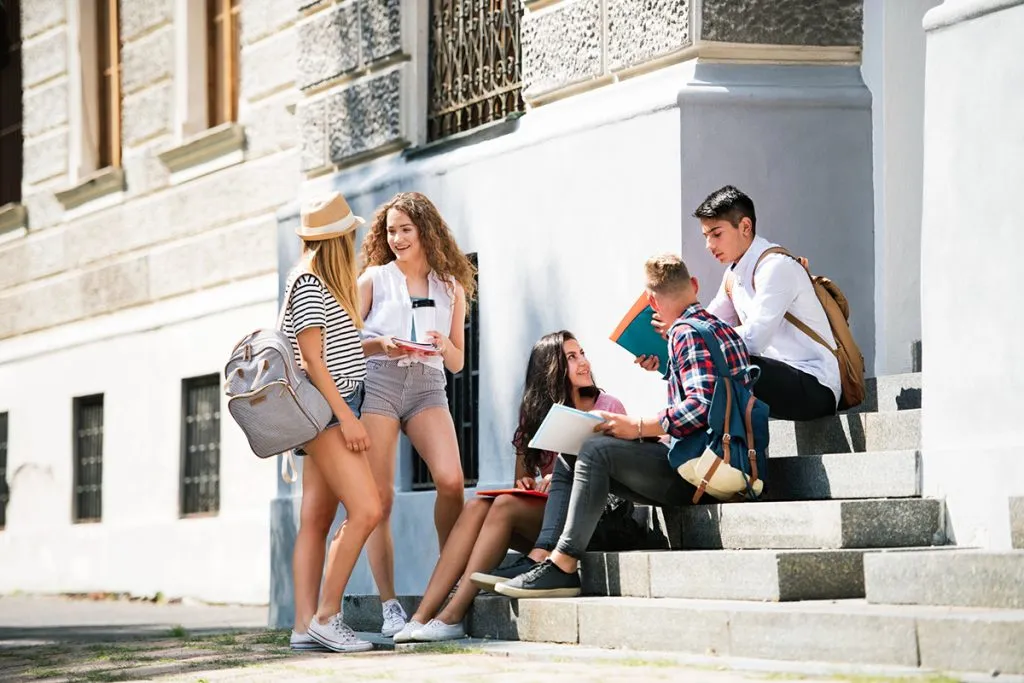 When Should You Not Wear Shorts?
While shorts are generally allowed at all times, there are certain instances when you shouldn't wear one.
You should not wear shorts, particularly in formal settings. Avoid wearing shorts, especially mini shorts, to formal or religious events. Shorts are also unsuitable for college jobs or interviews. You should also avoid wearing shorts when entering laboratories for safety reasons.
Formal Events Usually Have Dress Codes, Motifs, or Themes
Schools may host events that require students to wear formal wear. Shorts aren't formal and can't be worn for these occasions.
Usually, organizing committees will release a dress code or list of appropriate outfits for the event. There may also be motifs or themes. You should respect the dress policy set for the event and show up in proper attire only. 
Going to Religious Events in Shorts May Appear Disrespectful
Some schools, like Catholic universities, may hold religious events like holy mass. Wearing shorts for these kinds of solemn events is often frowned upon. If you attend a religious school or if your school is hosting a religious event, make sure that your attire is decent and doesn't offend the respective religious sector. 
Going to College Jobs or Interviews in Shorts Seem Unprofessional
College employment is hard to score, and a decent outfit may just up your chances. When showing up for a job interview, avoid dressing casually.
Wear a modest outfit if formal wear isn't required. Make sure that you look clean and trustworthy. 
You'll Want To Cover Up in Laboratory Classes for Safety Reasons
Experiments and laboratory work, especially those that involve chemicals, need students to cover up and wear protective equipment like safety goggles and lab coats.
Safety equipment helps protect the individual from spills, chemical burns, and other dangerous situations. 
Shorts Aren't Suitable for Research Proposal and Defense
Research proposals and defense are considered to be formal events in some universities. Thus, you may have to wear formal attire such as blazers. Wearing shorts is a big no-no and may be taken as an insult by the panel you are presenting to. 
What Kind of Clothing Is Allowed in College?
Colleges usually don't have strict dress codes. Except for some exemptions, nearly anything is allowed as long as it is within the campus rules. 
Any kind of clothing is allowed in college as long as you're comfortable in it. You can wear whatever you like: shorts, jeans, T-shirts, even pajamas. However, if a required uniform or a dress code is imposed, you should abide by it.
What Should You Wear for College Classes?
Even if your school is very lenient and allows virtually every kind of outfit, it doesn't mean that it's appropriate to show up to class in just your underwear. 
You should wear clothes that aren't too revealing. Also, it's best to dress according to the season. You don't want to dress up in summer clothes in the middle of winter. Ensure the length of your clothes is appropriate, too. It's also best to avoid clothes that are drawing too much attention.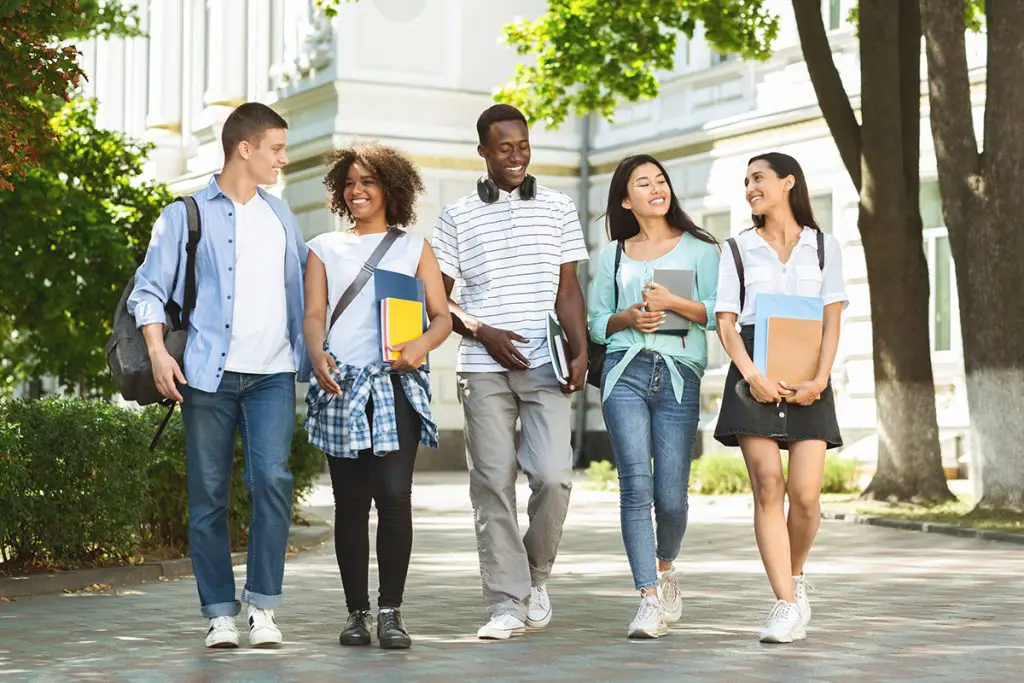 Don't Wear Very Revealing Clothes
People may use outfits to express themselves and their confidence in their own bodies. And while it's great that you're very comfortable in your skin, it doesn't mean that others are comfortable seeing every part of you. 
In picking what kind of shorts to wear, ensure that they're of an appropriate length and style. Also, avoid wearing see-through tops or dresses—you can always wear them outside of college.
Choose Clothes Comfortable for the Season
Choose your clothes such that it makes you comfortable for the season. Shorts and dresses may be more appropriate and comfortable for spring and summer. It may be better to keep a jacket at hand for the winter. 
Recommended Shorts To Wear In College
Here are some recommended shorts you can wear to college:
Denim Shorts
Denim shorts are a go-to attire for young people. Check out the Levi's Women's High Rise Shorts. You can choose from a variety of styles and colors. These shorts are made mostly from cotton (70%), have a zipper, and can be machine-washed. They sit above your waist for a more chic look. 
Men's Shorts
Men might want to take a look at these Adidas Men's Climacool 3-Stripes Shorts. Made from 100% polyester, these come in various designs to suit your style. They have an elastic closure and a drawcord for a better fit. You can machine-wash them, too. Climacool shorts were designed to keep you cool and dry even when it's warm—perfect for summer. 
Final Thoughts
There's more freedom in college, especially regarding your clothes. But while you can wear a pair of shorts to most of your lectures, it may not be an appropriate outfit for all occasions.
Always abide by the dress policies being imposed on the campus, and if there are none, make sure that your outfit is, at least, socially appropriate.
What To Read Next: