Originating in the 1920s and regaining popularity today, swing dancing is a great way to socialize, burn some calories, and learn a new skill. While casual clothing is acceptable for swing dance practice, recitals and socials call for a vintage taste. 
Here's what you should wear to swing dance:
Women: Flared A-line midi skirt 
Vintage button blouse 
Full skirt dress
High-waist sailor pant
Boy-short panty
Men: Vintage bowling shirt 
Double pocket button dress shirt
Wide-leg, high-waist trouser
Suspenders
Both: Leather sole dance shoe
Casual, loose clothing and a non-grippy shoe sole are usually worn for dance practice, but today, we are focusing on special swing dance occasions. In this article, I will highlight fashion choices for both men and women, including shirts, skirts, pants, dresses, shoes, and accessories. 
1. Women: Flared A-Line Midi Skirt
A reigning fashion choice in the 1940s, the A-line skirt was the clothing staple of any occasion. When it came to dancing, women opted for a flared A-line skirt to offer some flair during spins and twirls. A midi skirt falls below the knee to keep some modesty and is a flattering length on most body types.
If you are new to swing dance fashion, you can't go wrong with a flared A-line skirt as they are easy to find (and are back in fashion). Opt for a solid color or polka-dotted A-line skirt to keep the fashion accurate.  
2. Vintage Button Blouse
To compliment your skirt choice, choose a simple vintage button blouse for an excellent addition to your swing dance attire. Most vintage button blouses are made of lighter material, like silk or light cotton. Whether the blouse is long-sleeved, cuffed, pleated, V-neck, or patterned, there is much room for flexibility here!
Choose a length of blouse that can be easily tucked into your skirt or pant. You will want the shirt long enough that spinning won't cause the shirt to pop out. 
3. Full Skirt Dress
1950s fashion traded out the A-line skirt with the full, twirly skirt. Full skirt dresses with a halter neckline became incredibly popular at dances because of the eye-catching twirl height of the skirt, revealing a little more leg.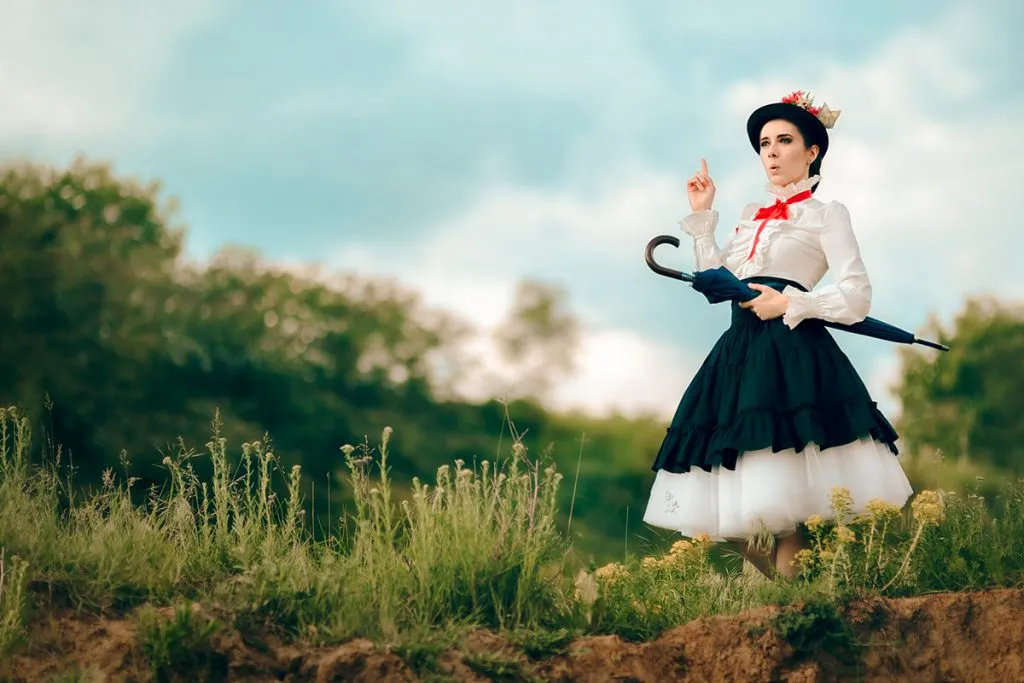 Although the halter top style was quite popular, a button short-sleeve dress was also on-trend and remains a popular swing dancing choice today. Do you already own a vintage dress that is missing the full skirt? A petticoat underskirt is a quick fix that will give you that 50s flair. 
4. High-Waist Sailor Pant
Not a fan of skirts and dresses? You can wear a pair of high-waisted sailor pants and still keep up with vintage 1930s fashion. This pant style still offers flare and movement while dancing, and the high waist keeps your tucked shirt in place. 
Sailor pants have also made their way back into fashion, so snagging a pair won't be very difficult. Opt for solid color linen or cotton pants with visible buttons to stay true to the swing era. 
5. Boy-Short Panty
If you have opted for a twirly skirt bottom, but you aren't ready to show your underwear to the world, a pair of boy-short panties will do the trick. 
The spandex material covers everything and won't show through your skirt. You can choose different short lengths based on your own personal comfort. You can also select from a range of colors for a little peek-a-boo surprise!  
6. Men: Vintage Bowling Shirt
Next up is vintage swing dance fashion for men, starting with the classic bowling shirt. Popular in the 1950s, bowling shirts are loose, comfortable, and show personality with various color choices. 
The bowling shirt should be long enough to tuck into a pair of trousers while still offering a loose, slightly oversized look. Vintage bowling shirts are easy to find at most second-hand stores, online, and swing dance shops.
7. Double Pocket Button Dress Shirt
Find a double pocket button dress shirt if the occasion calls for something a little more formal than a bowling shirt. Usually made of cotton, linen, or silk, the 1940s – 1950s style included two pockets on the chest, elbow-length sleeves, and button-down closure.  
Finding a true-to-style color or pattern won't be difficult as stripes and dots were in fashion. To keep you cool and limit sweat, choose a linen or cotton blend. If you are shopping at modern stores, remember to find a looser fit that can be tucked easily. 
8. Wide-Leg, High-Waist Trouser
Loose-fit trousers complimented the loose-fit shirt during the swing dance era. These pants were wide-legged and sat above the hip, usually secured with a leather belt to the waist. Whether dress pant style or casual linen, the loose-fit trouser was found everywhere at the time. 
Having pants that sit up higher than "normal" can take some getting used to, so make sure to find a belt that holds everything in place while still allowing room for movement. 
9. Suspenders
In true early-1900s fashion, accessorizing with suspenders is a great way to dress up your basic shirt-and-pant outfit. Instead of a belt, suspenders were used to keep pants up (and they looked good!)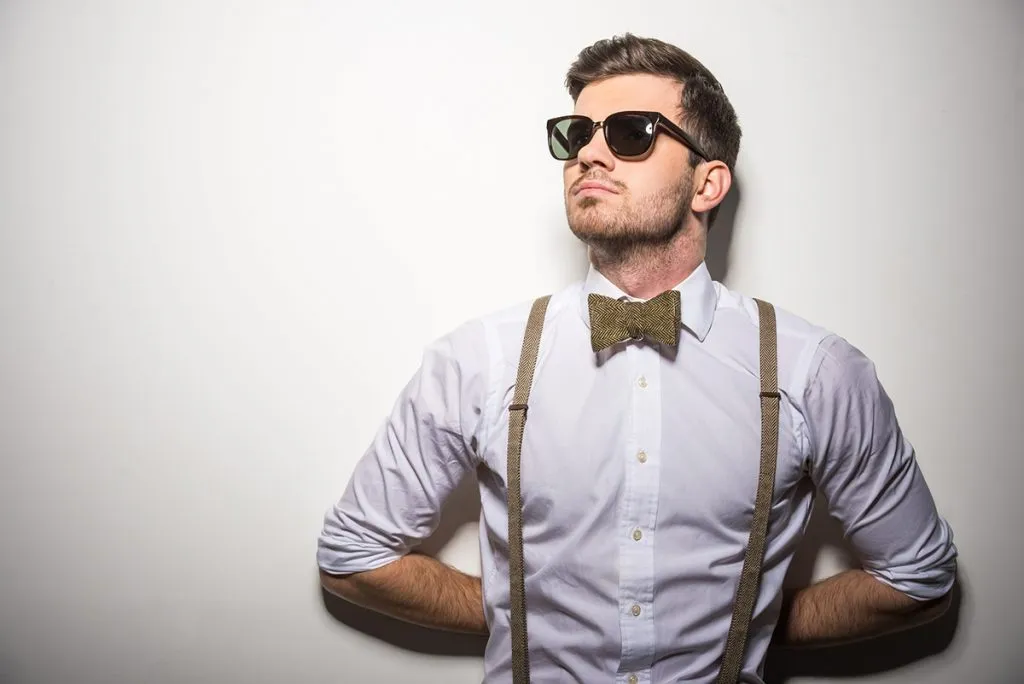 Suspenders have remained a fashion option for men throughout time, so they are not difficult to find. Opt for a thinner width in a black or brown color to keep your look authentic. 
10. Fashion for Both: Leather Sole Dance Shoes
Leather sole dance shoes were not only a popular fashion choice but a required one to slip, slide, and spin across the dance floor. 
Women's dance shoes are often heeled with a traditional mary-jane strap; however, heels are not recommended until you have considerable swing dance skills. Flat canvas, leather, or suede shoes are more than acceptable and can be found for either gender.
For men, the traditional swing dance shoe was an Oxford-style dress shoe or a simple canvas sneaker. Both of these shoes remain popular today and are easy to find; make sure that the soles aren't rubbery so that you can slide across the floor with ease.
What To Read Next: