By the time they walk into the driver's license division, most people are beyond excited to hold their license in their hands. However, deciding what to wear to get your license can be difficult. Many people wonder what attire is appropriate for their license photo and whether they'd be allowed to wear something as casual as a hoodie on their big day.
You can wear a hoodie in your driver's license photo, as long as the hood isn't over your head. Casual wear isn't prohibited in driver's license photos, so long as the face and head are fully visible in the picture.
This article will discuss a few helpful guidelines to keep in mind while you're preparing for your license photo. Read on to set yourself up for picture-taking success on your big day.
How to Wear Your Hoodie in Your Driver's License Photo
If you want to wear your favorite hoodie when you get your license photo taken, that's no problem. Simply ensure that the hood part of the hoodie is resting on your shoulders. 
While some people prefer to dress up for their license photos, there are very few regulations on what type of clothing you can wear. 
It's perfectly acceptable to wear casual clothing like a hoodie when you have your picture taken. However, there are a few helpful tips to keep in mind to avoid regretting your clothing choices in the future.
What Can't You Wear in a Driver's License Photo?
You can't wear any headgear (hats, beanies, etc.) or accessories that conceal your face (sunglasses) in your driver's license photo. Your entire face needs to be clearly visible when taking the picture. Any other rules that may apply are unique to the driver's license division.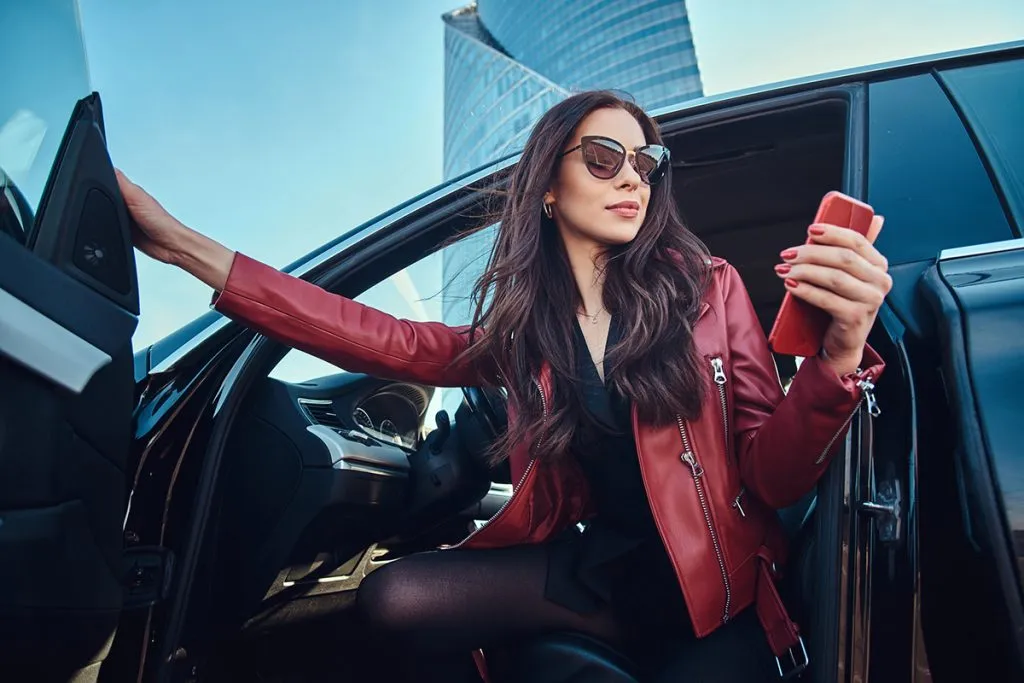 In most states, driver's license divisions have minimal rules regarding what you can and can't wear in your license photo. These restrictions almost exclusively pertain to headwear; certain accessories worn on the head can conceal the face or hairline.
Hats and Sunglasses Can Conceal the Face
Hats and sunglasses are some of the most apparent accessories when it comes to concealing your features. If you're wearing a concealing accessory, you'll be asked to remove it at the time of the photo.
Suppose you wear a headdress or head covering for religious reasons. In that case, most divisions will cooperate with you and simply ask that you adjust the article of clothing so that your face is fully visible. In addition to this, they may require you to submit a statement verifying that you wear the garment daily. 
A White Shirt Can Wash Out a Photo
Pay attention to the color of your shirt when you're dressing for your driver's license photo. Although a nice white shirt might look neat when you're standing in front of the mirror, it can make you appear washed out in your license photo.
When you wear white clothing in a photo, the camera focuses on the bright white fabric instead of your skin. As a result, the clothes will end up appropriately exposed, while your skin will appear desaturated and improperly exposed.
Some Divisions Don't Allow Revealing Clothing
Particular driver's license divisions are stricter than others regarding the modesty of clothing choices. This strictness typically pertains to women's shirts. Shirts with extremely low-cut necklines may be considered too revealing for an ID photo. When this is the case, a woman may be asked to change her clothes for the license photo.
Some States Prohibit Smiling in License Photos
Some states prefer that you don't smile in your license photo. Because driver's licenses often serve as a form of ID, your photo needs to be compatible with facial recognition software used by law enforcement. States like Colorado and Iowa, among others, prohibit smiling in your license photo for this reason.
Even if your state prohibits smiling in your license photo, you don't have to force a somber expression. A slight smile is often appropriate, so long as no teeth show in the picture. Just because you can't "say cheese" like you usually would for a photo doesn't mean you have to look grumpy. Aim for a friendly but not overly-happy expression.
Can You Wear Glasses in a Driver's License Photo?
You can wear glasses in your driver's license photo if you typically wear them while you drive. Glasses used to aid your vision while driving should be worn in your license photo.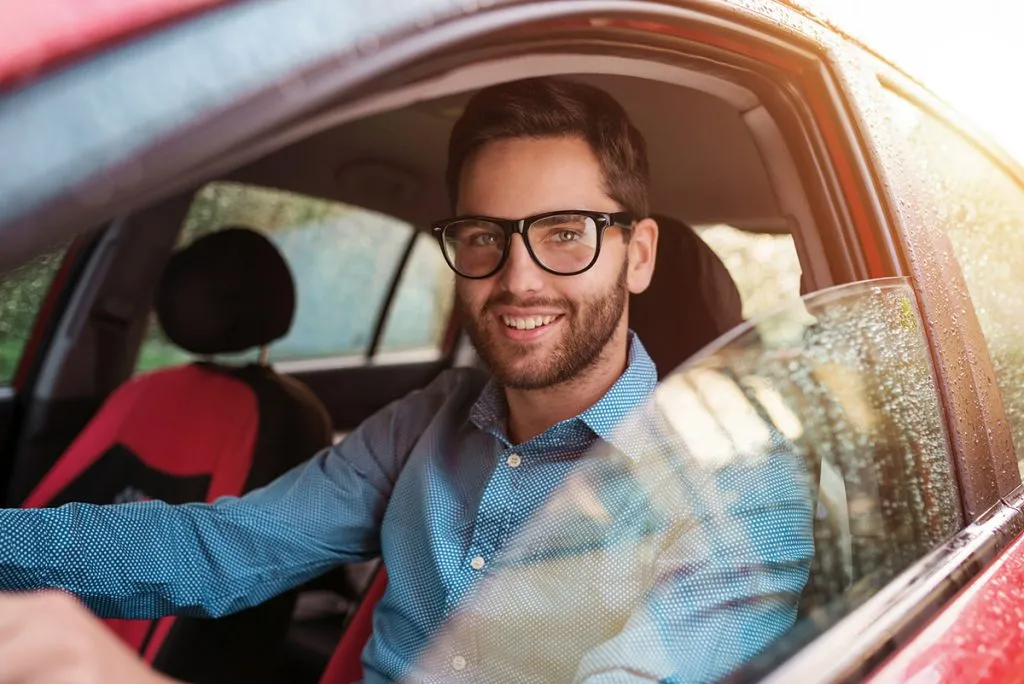 Some driver's license divisions will ask you to remove your eyewear if a need for glasses isn't outlined on your license. On the other hand, if you wear glasses in your everyday life and use them to aid your vision, you should wear your glasses while having your photo taken. If this is the case for you, don't forget to bring your glasses with you when you leave for the driver's license division!
Remember, this rule doesn't apply to sunglasses. Sunglasses are strictly prohibited because your eyes need to be fully visible in your license photo. A law enforcement officer can't successfully identify you if your eyes are concealed in your ID photo.
Additional Tips for Preparing for Your License Photo
No one likes pulling their identification out of their wallet and revealing an embarrassing license photo. Here are a few additional tips to help you take the best possible ID photo:
Dress neutrally. Wearing neutral colors and professional pieces will keep the photo's focus on your face. Avoid busy patterns and bright colors to achieve a professional look.
Keep your hair out of your eyes. A key aspect of your ID photo is the visibility of your eyes. Pull it back or tie it up in an updo to prevent it from concealing your face if you have long hair.
Avoid shimmery or dramatic makeup. Intense colors or excessive glitter can make you appear washed out in the final photo.
Final Thoughts
Although getting your driver's license can be a stressful experience, knowing what clothing to wear in your photo will simplify the process. Avoid wearing any headgear and accessories that might conceal your face or eyes in the image. It's also a good idea to dress in neutral colors and patterns to keep the photo as professional as possible and avoid distracting from the face.
What To Read Next: