Miami is a beautiful seaside city in the southeastern portion of the state of Florida. It was originally inhabited by natives (the Tequesta) and later settled by Spaniards in the 1500s. Today it sports some of the most excellent nightclubs accompanied by Miami's best-dressed individuals. 
The dress code for most Miami nightclubs is something stylish, formal to semi-formal, and with a modern touch. Remember to "dress to impress." However, when picking your best outfit, don't go too extreme. Try to strike a balance and don't choose anything too revealing or too conservative. 
To anyone planning a trip to this classy town, these rules may seem difficult to navigate. Do not worry, though, because we made you this handy guide. Keep reading, and we'll help you get the confidence for your first night out in Miami.
Dressing for a Miami Club
To dress for a Miami nightclub, you will want to wear some of your nicest clothes. Miami clubs require classy yet fashionable clothes for their guests. They do not accept grungy, worn-out, or excessively revealing clothing. 
Don't wear clothes that pin you as a tourist to the area or anything that seems to scream "trouble." Miami clubs are not the place to try out your new skater boy look or wear pre-torn jeans. 
Make sure you dress well and show off your most fashionable clothing. To avoid looking like a tourist, do not wear your beach clothes to the club. And, don't wear your graphic T's there either.  
What to Expect to Wear in a Miami Club
Miami is famous for its perfect blend of historical beauty, modern sass, and classy vibes. When you visit a Miami nightclub, you can expect to see people dressed well and attractively. However, this does not mean they dress old-fashioned or conservatively. 
In a club in Miami, you can expect to wear attractive clothing that is appealing and perhaps somewhat seductive. Some visitors misunderstand the dress code rules and assume Miami clubs want you to dress old-fashioned or cover up your body. 
This is far from true. They do not want you to dress too conservatively, so you should avoid outdated clothes. Instead, you will want to assess if it seems tacky or classy when selecting your outfit. 
For example, if you're selecting a revealing outfit, try to make sure it isn't too revealing. The outfit should be appealing but not too outspoken and loud.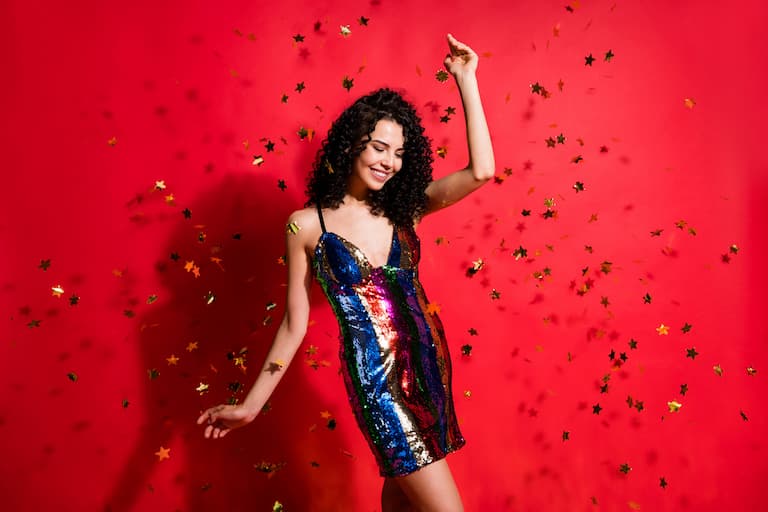 What Shouldn't You Wear to Miami Clubs?
You should never wear torn clothes, tee-shirts, or caps at a Miami club. Shoes should always be closed-toe, or if they are open-toe sandals, make sure they're upscale. Also avoid gaudy jewelry, sportswear, and other clothes that are overly casual. 
Button-up shirts, khaki pants, formal jeans, and cocktail dresses are a definite yes! Pair these outfits with heels, leather boots, or proper shoes.
Here is a quick guide on what you should wear: 
Button-up shirts such as cotton collared shirts, silk, or other formal button ups
Short sleeve shirts are okay as long as they have a collar (like a polo shirt)
Pressed pants and dressy jeans
Cocktail dresses
Form-fitting skirts 
Sheer stockings
Here's a quick guide on what not to wear: 
Torn jeans
Hats or caps of any kind 
Printed/image tees 
Gaudy jewelry
Too much jewelry
Excessively revealing clothing
Sportswear
Jogging shoes
Sweat pants
Shorts 
Swimwear 
The rules are different based on the type of club you're visiting. One notable distinction is if you visit a club that is also a swimming spot with a pool, you can wear a swimsuit. However, the swimwear must be fancy and cannot be exercise clothing. Additionally, cover-ups must be actual swimsuit covers. 
What Are Miami Club Dress Codes for Men?
When visiting a Miami club, men should dress formally with their hair, shoes, and clothes on point. They should never wear shorts or flip-flops, and all clothing should fit their body correctly. Men should avoid wearing hats and must have their hair gelled, combed, or nicely done. 
Miami clubs do not allow men to wear work clothes, relaxed-fitting clothing, or workout clothes. Never stop by a Miami club after a long day expecting to get a few beers. If this is what you're after, try a local pub or sports bar. 
Miami clubs do not want men to wear tank tops or shorts either. If you spent the day at the beach, make sure you stop by your hotel and get changed and wash up before hitting the town. 
You do not need to wear a suit and tie, though. This may be a little too fancy for the Miami night scene. Remember, you are going out to party, not visiting a local church.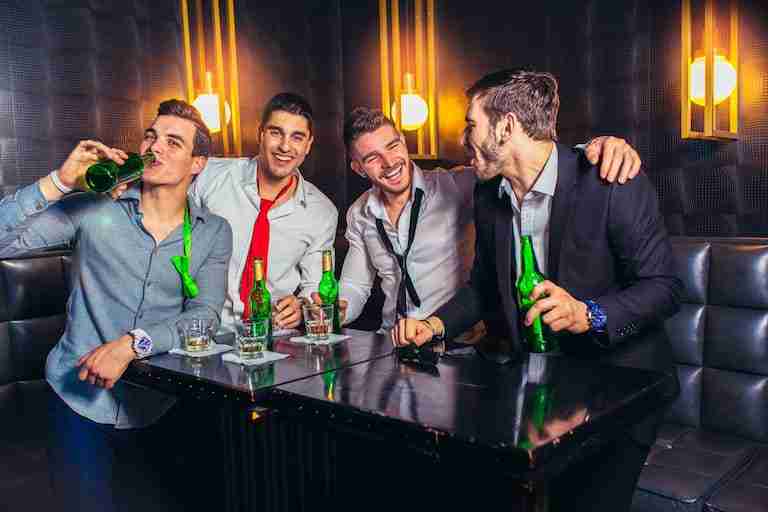 What Are Miami Club Dress Codes for Women?
Women should dress formally and a little flashy when visiting a Miami club. They shouldn't overdo any one part of their outfit, though. Their best bet is to wear leather pants, classy skirts that cling closely to the body, or a cocktail dress. 
Miami clubs are not prudish, and they don't expect women to cover themselves up. However, they want you to keep your clothes classy and formal. 
Formal and semi-formal are the keywords for your attire. Miami clubs do not appreciate androgynous, tom-boy clothing, and women should expect to dress feminine at a Miami club. 
Some gay bars and nightclubs may be the exception to the rule. But, generally, you can expect to be well dressed and feminine at most Miami clubs. Never wear flip-flops or sandals unless they are heels and fancy. 
Women are expected to wear high heels and form-fitting clothing. Never visit in slacks or torn clothing. Additionally, you cannot visit in work clothes or beach clothing. 
Women cannot wear hats or other caps. Expect to have your hair blown out, straightened, and otherwise done up for the night. 
Lastly, women are expected to wear makeup. Just like with jewelry, do not overdo the makeup and keep it formal in appearance. Use colors and natural textures for your complexion, and never try to pull off over-the-top displays. 
Are Dress Codes Strictly Enforced in Miami Clubs?
Dress codes are enforced strictly in Miami clubs. Even in less formal settings such as restaurants and bars, you are expected to put some effort into your outfit. Never plan to leave the house without combing your hair, changing your old clothes, and possibly doing your makeup. 
It is not uncommon to be turned away at the door when visiting a Miami club. Visitors and locals on TripAdvisor state that the likelihood of being turned away at the door increases as the night wears on. So, to increase your probabilities, get to your spot early and look your very best. 
Final Thoughts
Miami has some of the best beaches and hangout spots for any young people looking for a good time. However, don't let the somewhat intimidating rules scare you away from their vibrant nightlife. 
One of the best parts of Miami is its traditional, formal, yet fun activities. You'll appreciate the guidelines when you travel the streets at night, viewing some of the city's best dressed people.
To many, both locals and visitors alike, this vibe keeps Miami unique. As many cities fall into a dingy and smelly afterthought, Miami remains as beautiful and classy as ever.
What To Read Next: