As spring ends and summer closes in, it is time to rearrange your closet. Your favorite pink hoodie hangs at the front, and you cannot help but reminisce how you styled it and looked your absolute best, especially in the winters. Perhaps you wonder if it really is a crime to wear the hoodie with it getting hotter outside, especially when it compliments your denim shorts so well. 
You can wear a hoodie in the summer made with the right material that keeps you cool. Wear a tank top or a sleeveless dress underneath so you can remove the hoodie if it gets too warm. You can also wear a hoodie in the summer to protect yourself from the sun's damaging rays.
With various colors, styles, designs, and fabrics of hoodies available online, it's not unusual to find someone wearing one under a sweltering sun, even when it is 90 degrees Fahrenheit outside. Read on to determine why you should consider wearing hoodies in the summers.
Why Should You Wear Hoodies in the Summer?
Making a fashion statement is one reason. However, hoodies serve various other functions, too, and some of them may persuade you to hold on to your hoodie a bit longer.
You should wear hoodies in the summer when you need to protect your skin from direct sunlight. Wear a hoodie in summers to prevent sunburn, protect tattoos, or for certain sun-sensitive medications. You should wear hoodies made of materials that combat heat and humidity in summers. 
Keeping your skin protected from the harmful rays of sunlight is an all-year-round task. But with an increase in the intensity of UV radiation during summers, it is important to do more than just basic sunscreen. Skin cancer from harmful UV radiation is more common than you realize and shows a rise in numbers every passing year. 
Slathering on sunscreen, especially every two hours, as is recommended, is far from ideal and convenient. Instead, a hoodie with its long sleeves can keep most of your torso covered, and the hood can also cover your head and neck. For obvious reasons, the hoodies you wear for warmth in winters are not the first picks for summers. 
When choosing the perfect hoodie for warm summer days, you need to focus on buying one made of any of the following materials:
A light, breathable fabric allows good ventilation and prevents excessive sweating on humid and warm days. Steer clear of hoodies made of wool or polyester, since these materials trap heat inside them, and you don't want to get caught out in the sun with a thick woolen hoodie.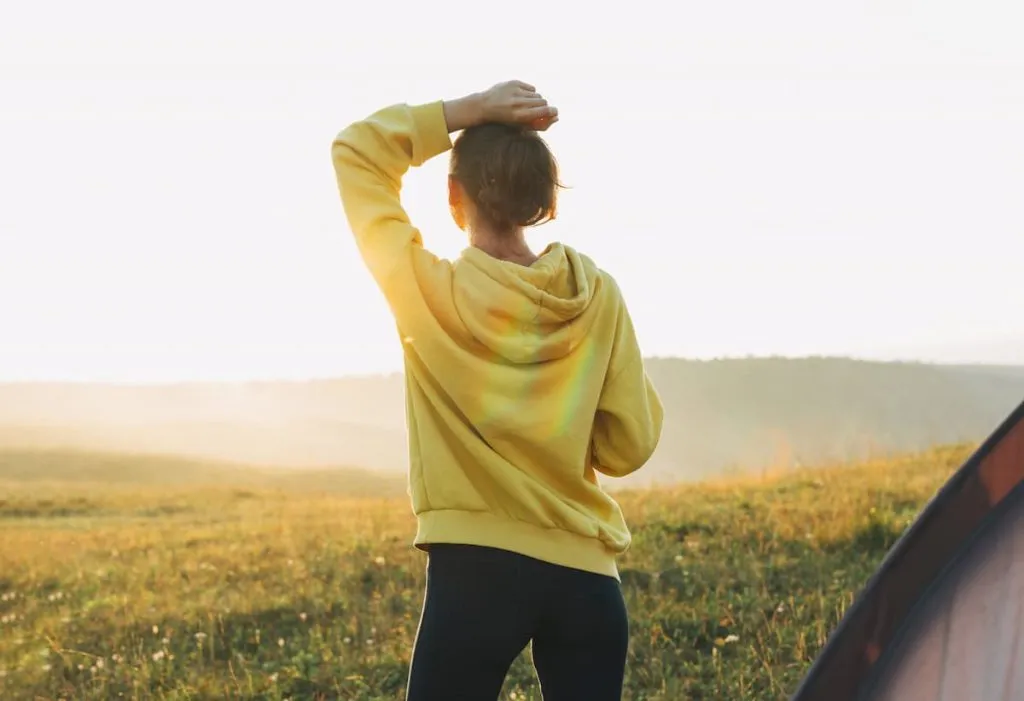 Sunlight and Tattoos
If you have tattoos in sun-exposed areas, a hoodie helps maintain its appearance and prevents damage to the skin. The UVA rays can penetrate deep into your skin and fade tattoos, especially those done with lighter-colored inks. The UVB rays can cause sunburn, especially dangerous for newly done tattoo wounds. 
Freshly done tattoos take time to heal and are open wounds prone to blister in direct sunlight exposure. You cannot apply sunscreen directly on these wounds as they can irritate the skin. Wearing a loose-fitting hoodie will be enough protection, and the hood can also cover tattoos around the neck. 
Sunlight and Medications
Certain medications can increase sun sensitivity and cause allergic or toxic reactions. Sunscreen can dampen exposure to UV rays. However, a few ingredients in sunscreen are photosensitive and can worsen symptoms. 
Avoid going out in peak sunlight hours or cover yourself with a hoodie, full-length jeans, covered shoes, hat, and sunglasses when using any drugs commonly associated with photosensitivity. 
Many brands have introduced sun hoodies since hoodies have proven their worth even in the summer. Read on as I tell you what a sun hoodie is, find the best one for you, and help you style it. 
What Is a Sun Hoodie, and How To Style It?
The heat, sweat, and the accompanying odor have one solution – the sun hoodie!
The sun hoodie is a hoodie made with breathable and loose-fitting material, especially for summers. Sun hoodies have antimicrobial properties to minimize odor from sweat. They are also UV-protected and are perfect for outdoor activities in the sun. 
UV-protected clothing is an effective way of preventing skin cancer. The amount of radiation a fabric can absorb is measured by the Ultraviolet Protection Factor (UPF).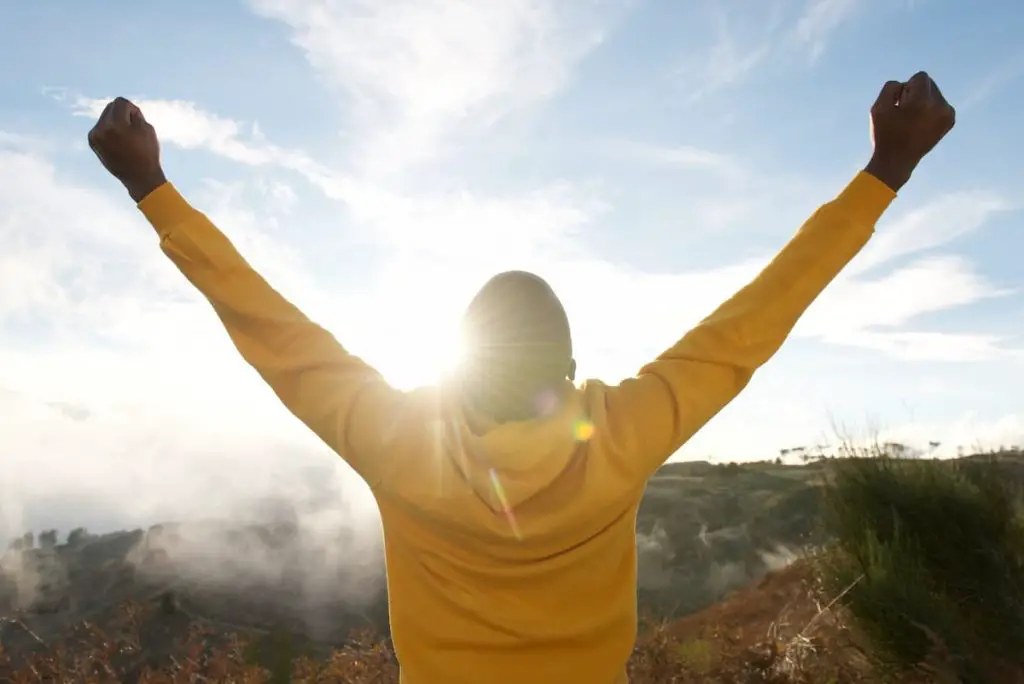 The table below demonstrates what a value of UPF signifies.
| | |
| --- | --- |
| UPF 30 | minimum for a seal of recommendation from The Skin Cancer Foundation |
| UPF 30-49 | good protection against sunlight |
| UPF 50 | Excellent protection (blocks 98% of rays) |
Whether you are a climber, rafter, or mountaineer, sun hoodies should be the next item you purchase before any outdoor activity in the sun. 
Style this silky, soft hoodie available in different colors with any pair of blue or black shorts for a day out in the sun. The thumb holes provide extra protection from the sun by keeping the sleeves in place. This hoodie is lightweight, keeps moisture away, and reduces friction against the skin. 
This hoodie provides the perfect look for an outdoor adventure and can be paired perfectly with jogger pants or gym trousers for a casual look. The front zip and deep pockets offer additional functionality for activities in the sun. You can also wear a sundress underneath and easily zip off the hoodie once you are indoors. 
The Verdict
Hoodies in the summer are more useful than fashionable. Your regular warm hoodies may not work as well as a hoodie with breathable, moisture-wicking material under a sweltering sun. However, if you have a rayon or pure cotton hoodie, use it to protect yourself from harmful UV rays or prevent sunburn. 
If you are an outdoor enthusiast, invest in a sun hoodie that offers UV protection, moisture-wicking fabrics, and eliminates odors. You can now find sun hoodies in different colors, styles, and additional features to keep you cool in the heat!
What To Read Next: