It can be a challenge to find the right pair of socks to wear with boots. Thankfully, boot socks exist, and they come in a variety of lengths, styles, and fabrics, so it's easy to find a sock that will suit your needs. Boot socks can provide additional support and comfort if you're on your feet for extended amounts of time. If you want your socks to be a visible part of your outfit, then there are many stylish options from which to choose.  
You can technically wear boots without socks, but you shouldn't. Socks help prevent blisters and skin irritations, as well as fungal infections and excessive sweating. Wearing boots without socks can ruin your shoes and make you more susceptible to athlete's foot. 
Boot socks are made specifically for wear with boots and come in various styles and fashions so that your feet stay warm and dry. Many socks are made from wool, acrylic wool, cotton, or polyester, and many socks come with moisture-wicking options to keep your feet dry and help eliminate unpleasant odor. The right boot sock should be primarily functional and comfortable. However, there are many fun and fashionable options from which to choose.
Why You Should Wear Socks With Shoes
Wearing socks without shoes can result in unpleasant conditions such as foul odor, fungal infections, blisters, and athlete's foot. The friction caused by your boots and bare skin can rub your skin raw and result in a blister.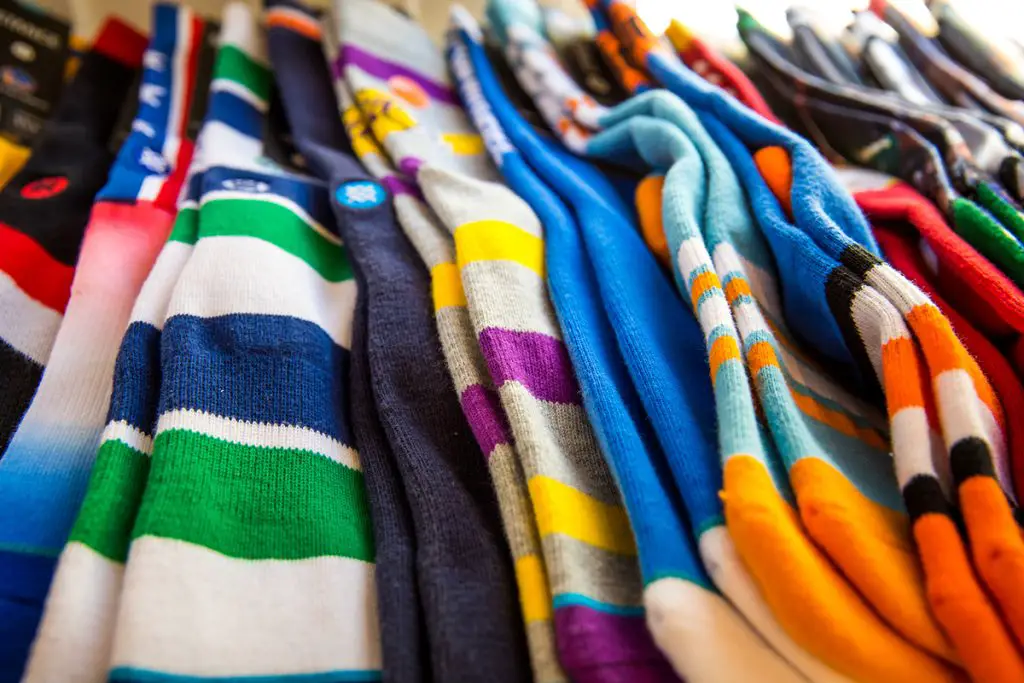 Wearing your shoes without socks can leave your feet damp and sweaty. Several fungal infections thrive in these types of muggy conditions, and you can expose yourself to athlete's foot or other disorders by prolonged exposure to damp conditions.
Not wearing socks with boots can also ruin your shoes. Going barefoot increases the sweat in your shoes, which can break down the material in your shoes and cause permanent odor. You can also trap dust, dirt, and other debris in your shoes and end up ruining the soles. 
If you're struggling with finding the right pair of socks to wear with your boots, consider boot socks. You can buy them in a variety of lengths, so your socks don't have to show if you don't want them to. Boot socks are made specifically for boots and provide both a fashionable and functional solution.
Types of Socks to Wear With Ankle Boots
If you don't want your socks to show with your ankle boots, you can opt for no-show ankle socks. These socks hit right at or below your ankle and won't show at all with your ankle boots. These Peds Women's Sport Cut Liner Socks are a perfect no-show solution. They cover the top part of your foot and are available in four different colors.
There are also many short boot socks that you can wear. These socks are often fashionable and designed for wear with ankle boots. But there are many simple options available for purchase if you want something that's solely functional, like these cozy wool socks made of wool and cashmere, and hit right at your lower calf. 
For a more fashionable option, try these Rosebud Waffle Knit Ankle Socks. These socks have a patterned, embroidered design and a crocheted lace at the ankle, and they're available in 5 different colors. 
For men, try this pack of five Yeblues Men Wool Socks. These socks are perfect for ankle boots. They're made from high-quality wool and feature a non-slip cuff so that they won't fall down your ankle. 
Types of Socks to Wear With Work/Construction Boots
Cotton is a practical and affordable sock to wear with work boots, regardless of their style. They're soft, absorbent, and available in various lengths and styles. For those looking for a higher-quality option, merino wool is the way to go. They're warm and retain heat, reduce odor due to their antimicrobial nature, and they help keep your feet fresh. 
According to Socks Addict, the best socks to wear with heavy-duty work boots are durable, breathable, and will keep your feet free from moisture. You can find these qualities in socks made from synthetic fibers or merino wool, such as these ONKE Men's Merino Wool Socks. 
These socks have excellent air circulation that'll keep your feet warm and dry, and they have moisture control properties that help reduce sweat and keep your feet from smelling. Their deep heel cushion will keep your feet comfortable during long periods of standing and help prevent blisters.
Types of Socks to Wear With Tall Boots
Knee-high or thigh-high socks are a suitable option for tall boots. These socks come up to your knee or higher, and they keep your boot from rubbing against your leg and causing friction.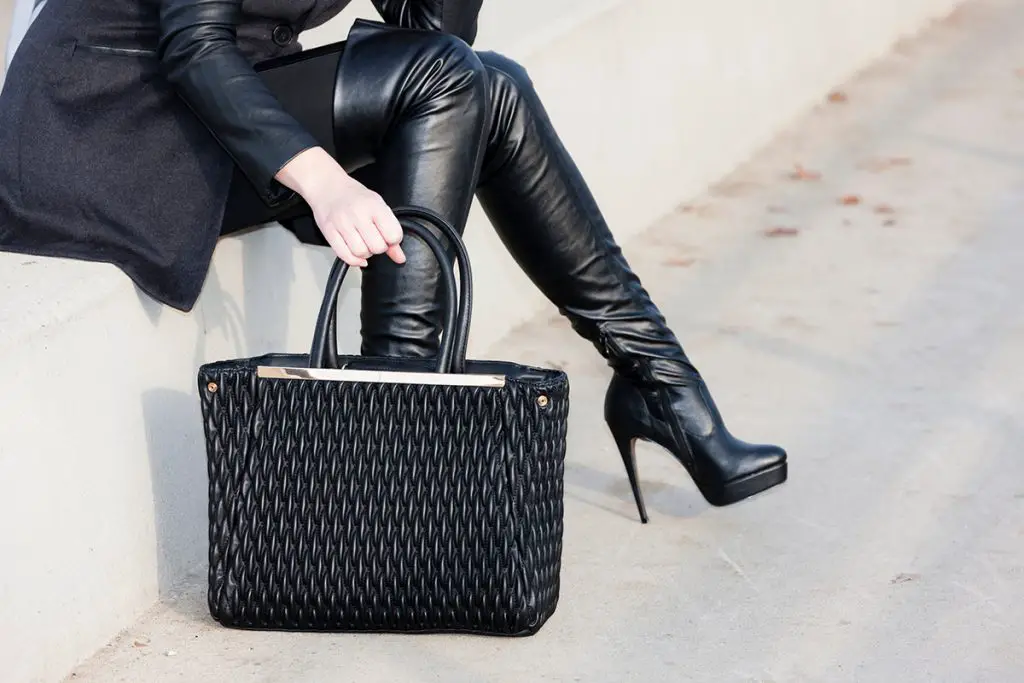 Wearing a knee-high sock can cut down on sweat in between the back of your leg, and it can provide an added layer of warmth on cold days.
For a fashionable option, try these Gellwhu Cotton Knit Boot Socks. These slouchy knee-high socks are a comfortable cotton blend, and they have a lace trim at the top that'll be visible with most tall boots. They're sold as a four-pack and come in beige, black, coffee, and green.
For a more practical option, try these Double Couple Compression Socks for men and women. These knee-high compression socks are highly functional and are infused with copper that helps rejuvenate blood circulation and relieves leg and foot pain. 
These are great for those who are on their feet for prolonged amounts of time. These socks come with arch support and a reinforced heel and toe, and they are made from moisture-wicking fabric that'll help keep your feet and legs dry.
Final Thoughts
If you're wearing boots, you'll want to wear socks with them. Although it's possible to wear boots without socks, it's not recommended. Wearing boots without socks can increase your risk of blisters, athlete's foot, and other fungal infections.
The right socks can provide comfort and support your feet and legs throughout the day. Choose a sock that complements your boot height and will keep you comfortable throughout the day.
What To Read Next: