Everyone loves to wear hoodies. They're warm and cozy and a great addition to any outfit. But they're not suitable for all occasions.
You can wear a hoodie to get a haircut, but hairdressers will request that the clothing item be removed before sitting down to begin the haircutting process. Hoodies are bulky and block the access a hairstylist needs to trim, shave, or cut your hair correctly. 
Continue reading this article to learn more about why wearing a hoodie to get a haircut is not the best idea. I will also discuss why your outfit is essential for visiting a hairdresser. 
Why Can't I Wear a Hoodie When Getting My Haircut?
People love to feel comfortable, especially while doing errands and attending appointments. However, comfortable clothing items like hoodies can be a problem during certain self-care procedures like getting a haircut.
You can't wear a hoodie when getting your haircut because the hood blocks and alters the direction of the hair follicles. Hairdressers also need easy access to give an individual a haircut properly. So expect to be asked to take off your hoodie during your visit to the salon or barbershop.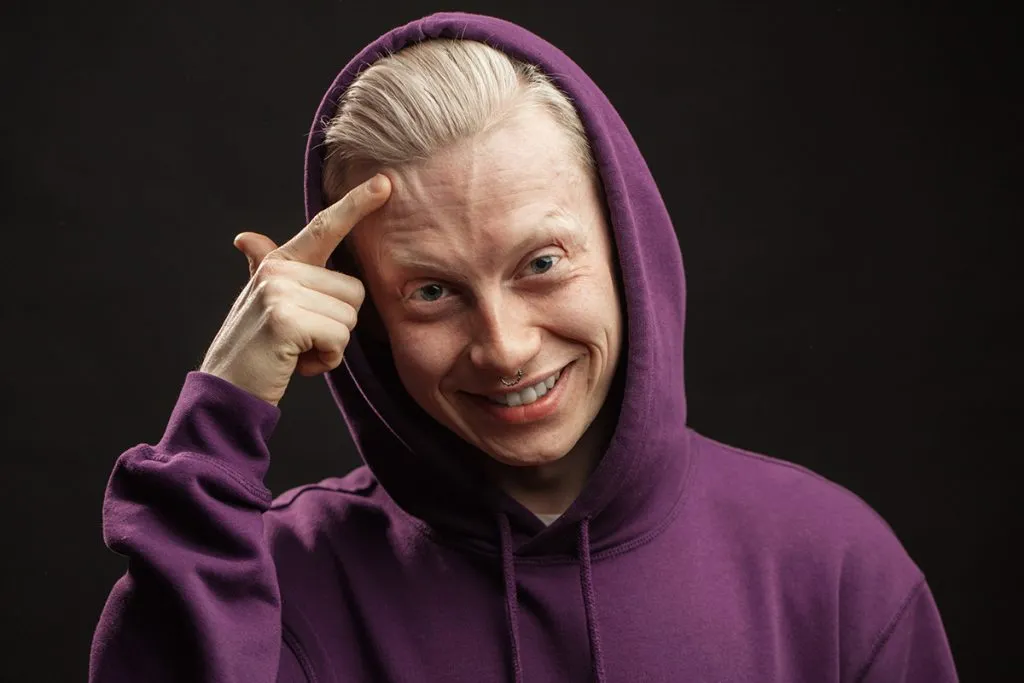 During a haircut, hairdressers will wash, cut, and comb their clients' hair. And to make the most of the experience, many people prefer to come to their appointments in comfortable clothing. Hairdressers actually recommend it.
However, the one request that most have is that you lose anything that covers your neck. These include:
Hooded shirts, sweatshirts, or jackets with bulky fabric around the neck.
A shirt or top with lifted material, such as a collar or turtleneck.
Heavy jewelry or any bulky item around your neck.
So while there's no dress code for getting a haircut, being asked to shed some clothing or jewelry is not out of the question. Clients are also covered with a haircutting cape to keep trimmed hair off their clothes. And if wearing a bulky outfit, you may be asked to remove it and wear the gown only. 
Hairdressers do the best work possible when they can distinctly see and feel the natural fall of an individual's hair. So ensure you provide that visibility in all your visits for a stunning haircut each time.
Picking Out the Perfect Haircut Outfit
Picking out the right outfit for your visit to the barbershop or salon can make a world of difference. Ideally, you should wear comfortable clothing that doesn't get in the way of your barber working his magic.
Skirts, shorts, pants, and other lower body apparel don't interfere with the haircutting process. So your focus should be choosing the correct upper body clothing.
Follow these guidelines to ensure you dress appropriately for future haircut appointments:
Take off or avoid wearing any jewelry. Studded earrings and hoops and bulky necklaces of all materials could get caught in the hair when your hairdresser is cutting your hair. So even if allowed, avoid wearing necklaces, chains, and chokers to get your haircut. The process will flow much more effortlessly. 
Wear clothing that fits tightly and is light. Lightweight shirts, such as this Hanes V-Neck T-Shirt, and clothing that fits snug work well. Jackets, sweaters, and heavier clothing with thick fabric or add-ons like a hood or scarf can get in the way and be an issue. Depending on the season, you may also feel too warm and uncomfortable during your haircut.
Wear a simple outfit. Hairdressers request that you wear a cape over your clothing before they begin cutting your hair. Because of this, it is best to wear a snug shirt that is one piece of fabric rather than a more complicated outfit. You will feel more comfortable and your hairdresser will, too.
If you're going for a haircut, make sure what you're wearing is both practical and comfortable. A snug top fits the bill. But if you have to pull it over your head, not so much. If it doesn't risk ruining your hair when you take it off, it's okay.
How To Prepare for a Successful Haircut
A new haircut from your hairdresser can give you the confidence to take on the world. But while hairdressers have the talent to leave you virtually unrecognizable by transforming your hair from dull to dazzling, some issues can impact the success of a haircut.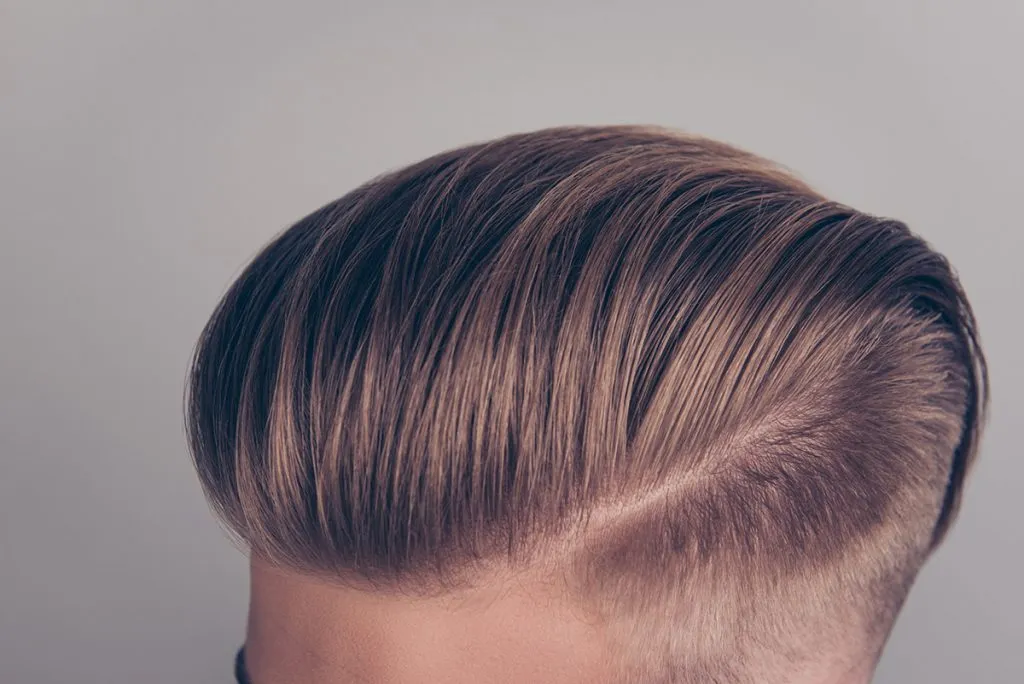 For instance, some people show up to their appointments with dirty, greasy, and smelly hair because they know their hairdresser will wash it anyway. Others don't shower before despite knowing their stylist or barber will be close enough to smell them when giving them a haircut. And some show up late.
So along with dressing appropriately, you can also prepare for a successful haircut by practicing the following good salon and barbershop etiquette:
Wash your hair before your appointment. Doing so helps your hairdresser know what style suits your hair best by observing it in its natural state.
Shower beforehand, especially if you're just from the gym or doing another activity that got you all sweaty.
Avoid wearing a hat because it pushes your hair into an unnatural position that combs and clippers can't undo.
Have an idea of the haircut you want before coming to the salon or barbershop. 
Showcase any flaws in your hair, such as cowlicks. 
Be on time because if you're late, your hairdresser might cut corners to ensure they don't keep their other clients waiting.
To further ensure you leave your appointment a happy client, communicate effectively and bring example photographs. And although hairdressers can do a fabulous job regardless, playing your part helps curate an enjoyable experience for all parties involved.
Conclusion
Hoodies are undeniably comfortable. But wearing one to a barbershop or salon visit isn't ideal. Instead, go for simple but equally comfortable clothing, especially on your upper body. A shirt that buttons up the front, perhaps.
Ultimately, getting a good haircut that makes you feel confident and inspired is what you want. Showing up to your appointment prepared will ensure you leave with the results you came for because both you and your hairdresser will have a positive experience.