Drag is an art form and a means of self-expression, and its Queens are known to be over the top and bold. If you're attending one of these fabulous shows and are unsure of the dress code, don't worry! There are no set rules, and you're free to dress as you like.
Here are 13 fun things to wear to a drag show:
A sequined dress
A bold colored catsuit or romper
A satin skirt
A printed top
Killer heels
A statement necklace
Stacked bracelets
A pair of chandelier earrings
Tights
A wig
Glam makeup
False lashes
The queen's manners
1. A Sequined Dress
In most spaces, it's best to follow the "less is more rule," but this isn't the case when it comes to drag. 
In fact, sequined dresses are pretty standard. 
You can go for a sequined dress in one color or a multi-colored, like this Verdusa Clubwear Dress. It's colorful, bold, and embellished in sequins, so you can't go wrong! 
2. A Bold Colored Catsuit or Romper
Neutrals and drag aren't a match. Bright colors are playful and fun, so ditch the LBD for a hot pink, emerald green, or neon orange catsuit if you really want to show off your fierce style. 
Catsuits are super comfortable, so you can enjoy the show without stressing about potential wardrobe malfunctions.
These Aro Lora Sequin Mesh Bodycon Rompers come in red and black and with plenty of sequins. Plus, the long, loose sleeves give this a regal look, like you're wearing a cape. 
3. A Satin Skirt
Leave the sensible cotton frock at home and opt for something more luxe. A satin skirt is an excellent choice if you are going for a glam look. Satin feels great against your skin and definitely gives off queen vibes. 
When it comes to the skirt type – select a style that you feel comfortable with: be daring in a micro-mini or go for a flattering knee-length fit and flare.
4. A Printed Top
Prints can be fun and playful, but people often shy away from them in everyday fashion to not stand out. 
But if loud prints are your thing, now is the time to rock them! Whether it's a bright floral print or an abstract design, a printed top pairs well with a bold-colored skirt or skintight black jeans.
5. Killer Heels
Is an outfit complete without a pair of stunning heels? 
The thought of donning heels might seem scary, but they're sure to take your outfit to the next level. When selecting a pair of heels, things to consider are: 
The height of the heel.
How sturdy or chunky it is.
Whether or not it has a platform.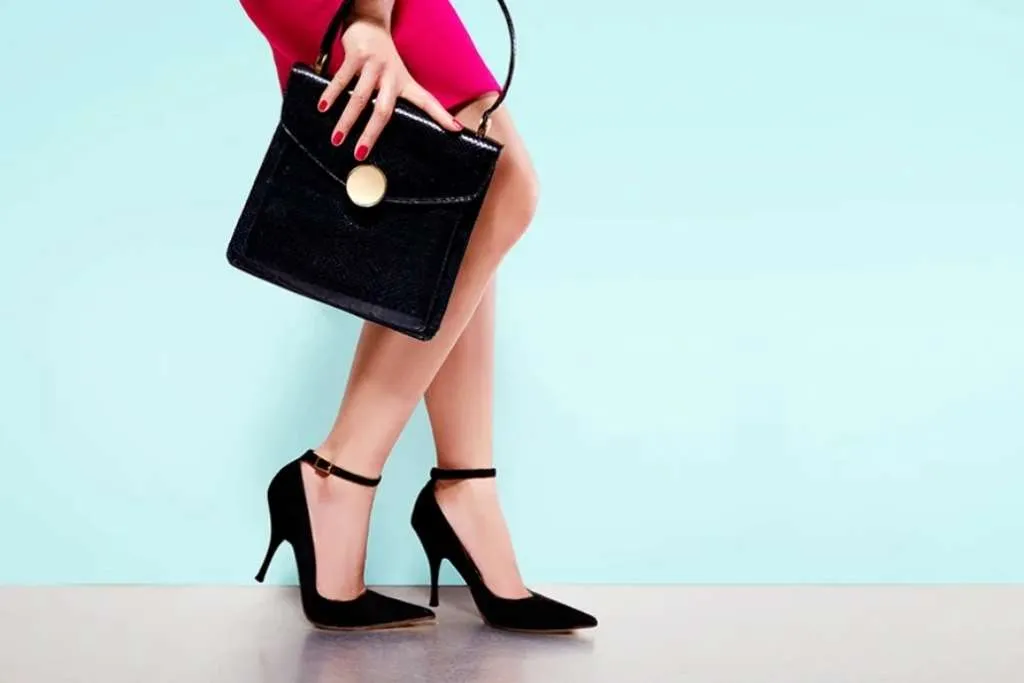 Shoes with chunky heels offer better support than those with thin heels, where platforms are more comfortable and easier to walk in. 
These Cambridge Chunky Glitter Wedge Sandals would be a terrific option. They're available in black, gold, rose gold, and silver, so they will pair with everything from a red catsuit to a hot pink mini dress. 
When it comes to the height of the heel, go with what you are comfortable with – there's no point in committing to 12-inch (30.48 cm) heels if you can't walk in them.
6. A Statement Necklace
Every queen loves a bit of bling, and you can't go wrong with a statement necklace that steals the spotlight. 
This is an especially great option for those who may not want to stray too far from that LBD. Instead, let the necklace bring the color!
Look for a statement necklace in jeweled tones that will compliment your outfit. The more intricate, the better! 
This JANE STONE Fashion Statement Collar Necklace is big, bold, and will draw everyone's eye. You can get it in subtle black, white, or pink, or choose to go bigger with orange, blue, or green.
Keep in mind that these necklaces can be heavy and, therefore, a little uncomfortable to wear for longer periods, depending on the design.  
7. Stacked Bracelets
Style experts advise selecting one piece of jewelry for an elegant look, and if you are wearing a statement necklace, you don't need any other jewelry. 
But once again, the conventional fashion rules don't apply – so throw on some chunky bracelets! The best part is, they don't even need to match.  
But if you want to keep things coordinated, go for something gold or silver with just a few hints of color. 
8. A Pair of Chandelier Earrings
An extravagant look is incomplete without a pair of chandelier earrings. Choose a bold color for a playful look, or stick with gold for classic glam.
These BriLove Women's Boho Crystal Teardrop Chandelier Earrings are the perfect choice to spice up your outfit. They're long and bright, with a stunning diamond snake encompassing the gemstones.  
If your ears are not pierced, clip-ons are a great alternative! Look for styles that are lightweight so that you will be comfortable wearing them for the night!
9. Tights
It's pretty standard for drag queens to wear two to four pairs of tights to hide hairy legs. Opaque tights are great if you are going for an elegant look and want to create the illusion of sleeky, smooth legs. 
On the other hand, opt for a pair of fishnet tights for a racier look. 
10. A Wig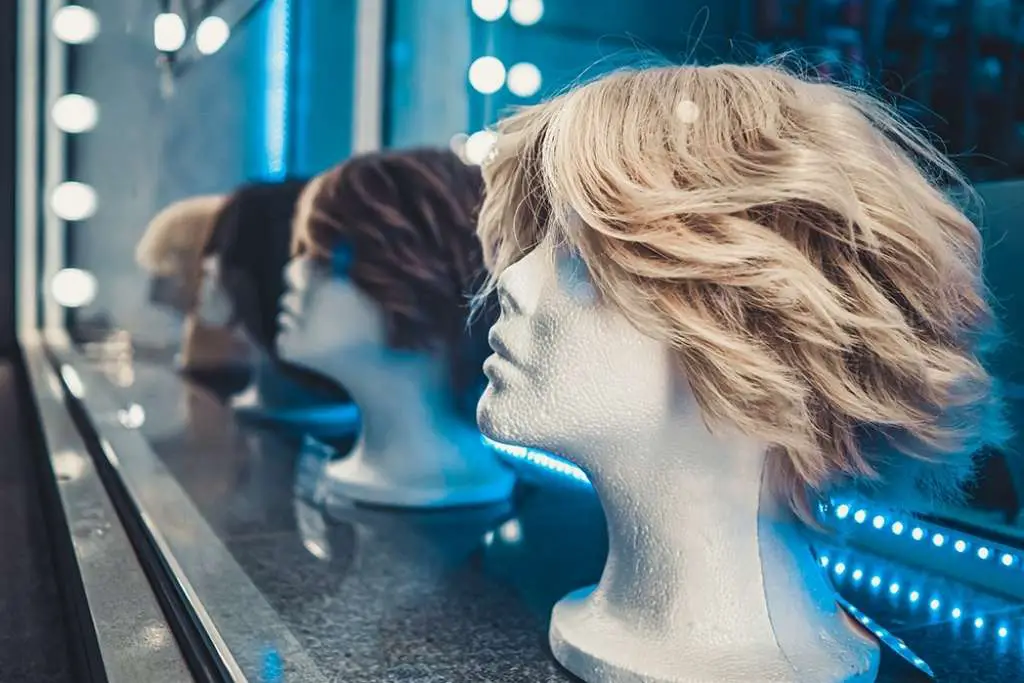 If you don't already have long hair that can be styled and teased into a dramatic look, a wig is your best friend! 
The options are literally endless. 
You can pull inspiration from a decade that resonates with you, like a 60's bob or a voluminous rock N' roll look from the 80s. Create bouncy curls with a curling iron, or go for a sleek look with a straightener. 
You can go with natural colors like brunette or blonde, or you can push the boundaries and choose a fun color like pink or blue. This AISI BEAUTY Ombre Wavy Wig gives serious mermaid vibes and comes already styled.
11. Glam Makeup
Doing your makeup is when you can get the most creative! In keeping with true drag queen style, the final touch to your perfect look should be over the top and playful.
Luckily, there are so many options available. 
It's always a good idea to start with a long-lasting foundation as the base. From there, experiment with different colors and products: eyeshadows, blush, lipsticks and if you can, contour your cheekbones. Finally, for extra drama, draw on a fake beauty spot with an eye pencil. 
One super fun option is to try this Glow in the Dark Kalolary Neon Eyeshadow Palette. It comes with 24 colors and four brushes, and it's as easy to apply as it is to wash off. 
12. False Eyelashes
False eyelashes create a dramatic effect and enhance your eyes. 
These can be tricky to apply and can feel a bit heavy on the eyelids but are seriously worth the effort. A good technique is to trim the lashes slightly as they are usually quite long, making them easier to apply. 
If you're new to the lash game, these Gulanne Magnetic Eyelashes are crazy-easy to work with. Just apply the magnetic eyeliner and then attach the lashes in place. No glue needed!
13. The Queen's Manners
As important as it is to look the part, it's just as crucial for a queen to display impeccable manners. 
When attending a drag show, be sure to carry cash to tip the performers. Also, don't take pictures during the show as this is distracting to both performers and others in the audience.
Finally, remember to never touch performers without asking first. 
Drag might be light and funny, but always be respectful – it's not ok to boo a performer if you're not enjoying the show. 
What To Read Next: