Whether you're attending Mormon Church as a guest or as a potential believer in the faith and the group's practices, it is only normal that you'd want to be polite. The Mormon faith generally pushes for their believers to be well-dressed, but modestly so. 
Here is a list of clothing that you could wear to Mormon Church. 
Professional suits
Skirts
Blouses
Jackets 
Vests
Sweaters
Dresses
Dress slacks
Ties
Shirts
Closed shoes
Earrings 
Makeup
Read on for more information on each of these clothing items and how you can ensure that you are appropriately dressed for church service. 
1. Professional Suits
Professional suits are acceptable for both men and women. They should be well-fitted, neatly pressed, and in dark, conservative colors. The suits should not be too tight, too short, or too long. For women, skirt suits are preferred over pantsuits for church. 
It isn't that the church prohibits women from wearing pants or slacks, but women are generally encouraged to wear more feminine outfits. In such a case, skirts are ideal, not pants. A skirt suit that falls over the knee like Marycrafts Jacket Skirt Suit Set would be perfect for attending church. 
2. Skirts
Women are encouraged to wear skirts and dresses as long as they are modest. The skirts should cover both the front and the back of the knee when seated or standing. The slits in the skirts cannot extend higher than the bottom-most part of the knee. 
As with all clothing guidelines for Mormons, the skirt should not be too tight or draw attention. It should be in a solid color and well-fitted. It should not be revealing in any way. A solid knee-length skirt like Urban CoCo Ruched High Waist Midi Skirt can be paired with an equally modest shirt or blouse and other accessories.
3. Blouses
Blouses are a great option if you're wearing a skirt or even a pair of dress slacks. They look beautiful, feminine, and professional, which is what the Mormon church encourages.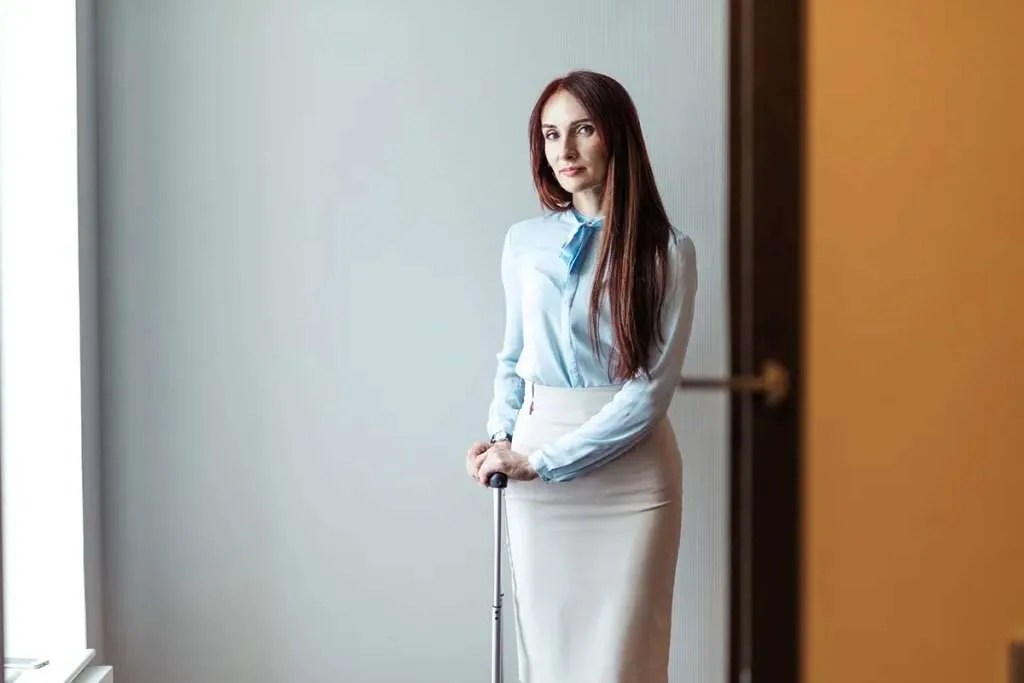 The colors should be muted. If you're unsure about what color to wear to church, you can consider what you would wear to a formal business meeting and settle on that. Regardless, the basics of white, black, cream, beige, and navy blue are safe bets. Moreover, all these colors are easy to wear and accessorize, so you will not find it difficult to look your best for church. 
A basic blouse like SheIn Pullover Keyhole Back Blouse is also a great addition to your overall wardrobe and doesn't have to be something you set aside only to wear to church.
4. Jackets
Depending on the weather, you might need extra layers to keep yourself warm and comfortable. Hoodies are not acceptable in a Mormon church. In the same line, flannels and other casual outerwear should be avoided. 
A well-tailored jacket in thick cotton, wool, or any other breathable materials will keep you comfortable through the church service. A long jacket like Cole Haan Classic Topper Jacket will not only keep you warmer but also ensure that you look professional and well-dressed. 
While you have some leeway in colors when it comes to blouses or shirts, it is a good idea to stick to solid basic colors for your jackets.
5. Vests
A sweater vest in a solid color, like an IZOD Premium Essentials Sweater, is a great way to keep warm when the weather is just turning. Both men and women can wear sweater vests as long as they are neat and not distracting. 
Avoid wearing chunky knits because these wouldn't be considered professional wear. Look for vests like Classic Sleeveless Pullover Sweater. Search for something that is traditional and solid in color, like browns, blues, or even pale pink and lilac if you'd like a small pop of color in your outfit. Naturally, the material should be warm and breathable so that you're not distracted at church either.
6. Sweaters
Sweaters are a great option to keep warm if you prefer not to wear a jacket if it's not cold enough for a jacket yet. They can be worn over shirts and blouses and pair well with the professional skirts and slacks that the Mormon church encourages. 
You could also consider a cardigan. 
Like with the vests, it's important to make sure that your knits are smooth and not bulky. They should be modest, like Lightweight Long-Sleeve Mockneck Sweater, and not stick too close to your body and draw attention to you or your body in any way. While you can't wear sweatshirts, you could wear a Crewneck Sweater in a nice color. 
7. Dresses
The tradition of wearing one's Sunday best is important to the Mormon church. So, one of the best outfits you could wear to church is a simple, solid-colored dress that extends past the knee.
The dress should be fashionable like the KILIG Long Sleeve Button Down Dress, and it must fit you well. Just as much as the dress shouldn't be too tight, the Mormon church also emphasizes the importance of ensuring that dresses aren't too loose. Loose clothing looks slovenly, and it is essential to look neat and put together. 
8. Dress Slacks
While both men and women are permitted to wear dress slacks, women are encouraged to stick to feminine clothes, so avoid wearing slacks if you can and stick to a skirt or dress instead. Nevertheless, if you do want to wear dress slacks, you can pair them with a blouse to make it look appropriately feminine. 
For men, the dress slacks should be appropriately formal like Slim-Fit Flat-Front Dress Pants. Not end at the ankle or extend too long. They should be fitted but not too tight. You should be able to move around in them easily.
9. Ties
Men should wear ties with their suits or buttoned shirts. The ties must be solid-colored like Jacob Alexander Regular Tie, so avoid patterns or prints. You can use your tie as an opportunity to bring in a little color to your outfits if you've stuck to blacks, whites, creams, or grays for your shirts and pants. 
Ties should be knotted neatly, without additional length hanging. Use a tie pin if necessary to keep your tie in place. This will ensure that it will not distract you in the middle of service. 
10. Shirts
Men and women are permitted to wear shirts, but men must tuck their shirts into their pants. Women do not have to tuck their shirts in but must ensure that the bottom edge of the shirts is also well-tailored and shaped like a Long Sleeve Button Down Oxford Shirt so that they look neat and professional. 
As with all items of clothing, the shirts should not be oversized or too tight. They should fit well without sticking to the body. Women should ensure that there is no gaping at the buttons. 
11. Closed Shoes
Men and women are expected to wear closed shoes which the church states are for safety reasons. Shoes must be formal and not material like suede. They should also be flat. A basic ballet flat in a solid color like Belice Ballet Flat is a great option for women, while men should be okay wearing a well-made pair of Lace-up Oxford Dress Shoes.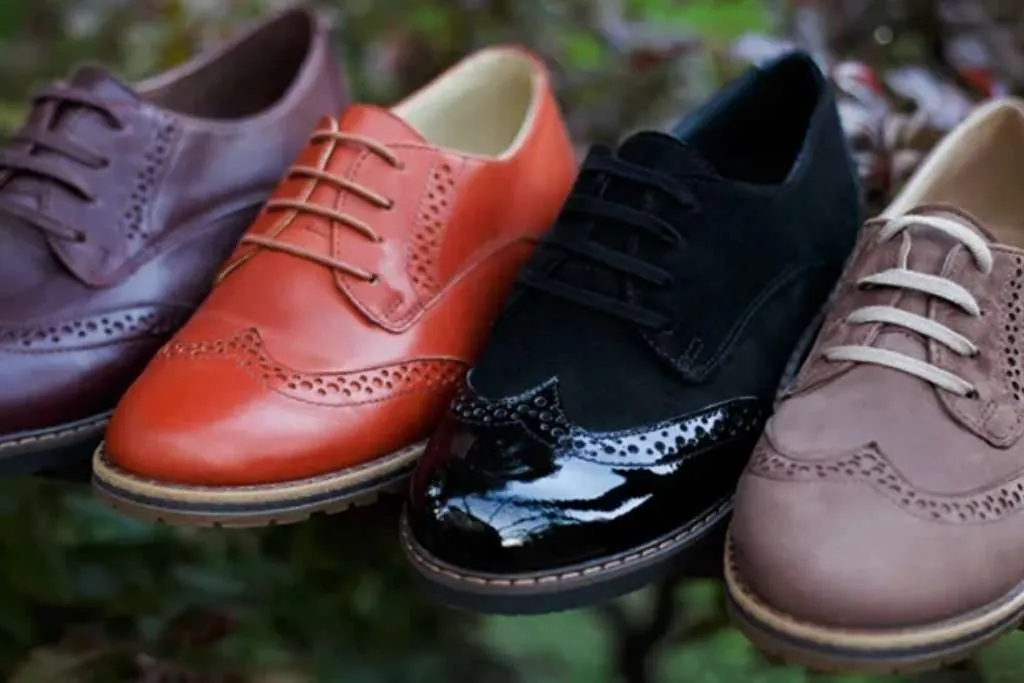 12. Earrings
Jewelry should be minimal and tasteful. Earrings should only be worn at the lobes, at the standard piercing location. Only one pair of earrings is acceptable. The church explains that women should only wear earrings that extend an inch beyond the lobe for safety reasons.
You would be best served by wearing a pair of studs or a simple set of drop earrings like the Silpada Fairytale Freshwater Earrings that are not flashy and go well with the rest of your outfit. 
13. Makeup
Women are not expected to wear makeup, but since makeup helps pull a look together and helps people look professional, makeup is encouraged. All makeup should be to present a fresh, professional, and natural look. 
You could wear a basic foundation, concealer, simple eyeliner, and nude lipstick like the BONNIESTORE Matte Liquid Lipstick that is as close to your natural lip color as possible.
What To Read Next: