There isn't a universal etiquette for bars. Some bars are formal and require elegant attire, while others are much more relaxed and let you get away with pretty much everything. Shorts lie in a sort of in-between, and you can't always be sure they're allowed.
You can't wear shorts to all bars. Some formal bars ban all shorts, while most informal bars allow all shorts. If it isn't clear, it may be because the bar only allows shorts if they're part of a well-dressed outfit. If you want to wear shorts to a bar, stick to chinos, Bermudas, or dark denim.
See it as ordering drinks; you don't go to a dive bar and order a fancy cocktail, just as you wouldn't drink run-of-the-mill beer at a cocktail bar. The same should apply to how you dress. Keep reading to learn all you need to know about when and how to wear shorts to a bar.
Some Bars Don't Allow Shorts, Especially at Night
Many bars won't let you in if you're wearing shorts. Other bars let in some guys with shorts but reject others. What's going on here? Is it really about the shorts, or is something else going on?
Short bans can be a little infuriating, especially if it's in the middle of a hot summer. But the truth is that, in most cases, it has all to do with the vibe a bar wants to give off.
Shorts are often associated with going to the gym and relaxing pool-day drinks, and some bars want to stay away from that kind of look. Following this logic, you use shorts to look informal and dress down an outfit, but many bars want their clientele to dress up.
That's why many bars allow shorts during the day but switch to a more dressed etiquette after the evening. They want their clientele to behave differently and attract different kinds of people. Of course, logic is oversimplified. There are many kinds of shorts, each one serving a different purpose. You wouldn't use trainers to go to the bar—and if you were thinking of doing so, you should definitely look at the next section.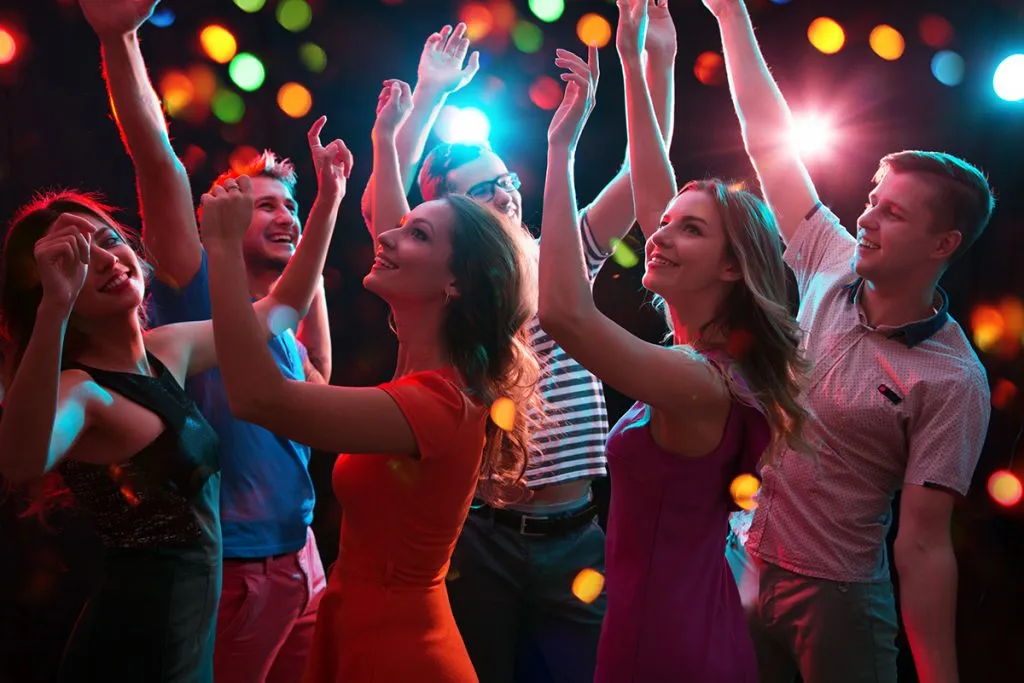 In any case, there are two ways a bar can go about the short issue: it can ban all shorts, no questions asked, or let the doorman decide when shorts aren't appropriate. In the latter case, it's all about how the shorts look on you.
How To Wear Shorts to a Bar
If you're set on wearing shorts this evening, then check the bar's website for information on etiquette and see if it allows shorts.
If the bar doesn't make it clear whether or not shorts are allowed, then make sure your shorts make for a crisp, casual outfit rather than a shabby and informal look.
Ultimately, it's up to the doorman to make the decision. They're the ones you'll have to impress. More often than not, they'll look at your overall look and decide on that. If you get bounced, it might not have been just the shorts, but rather how you wore them.
Because many bars expect women to wear skirts or dresses, shorts bans are usually directed at men. Ladies can usually get away with shorts if they look dressy enough, although they'll still get bounced if they go with very relaxed shorts to a formal bar.
Men who want to wear shorts to a bar may have to put some care into making an elegant-looking attire.
Wear Chino Shorts
The easiest pick for fancy-looking shorts is chinos. It's the same fabric you'd have in more formal full-length trousers, which gives them a refined vibe. You can pair some black chinos with a white t-shirt, a black jacket and a pair of leather shoes for a casual but sharp look.
If you want something more eye-catching, you can try on a pair of trendy, colorful Bonobos Chino Shorts. These Bonobos shorts, for example, don't look too casual and are comfortable to wear since they're made of 98% cotton.
Throw in a shirt with an understated color so that your shorts have space to shine. For example, pick a white shirt for blue or terracotta shorts. A navy shirt may work well with patterned and light-colored shorts.
Pair warm-colored Chubbies Chinos with a short-sleeved white shirt for an all-out summer look. These shorts are great because they look versatile enough for a vacation, golfing, even date nights!
Opt for Denim Shorts
Denim shorts can also be worked into a bar-worthy look, but you'll have to make a little effort not to look like you just came back from fishing. Grab a pair of dark, ripped denim shorts and pair them with a well-fitted light-colored shirt. You can try sneakers instead of leather shoes, but make sure they're on the fancy side and not too sporty.
Wear Bermuda Shorts
Another option is Bermuda shorts. They've been on trend for a while and are considered semi-casual. They sit slightly above the knee, quite lower than most chino shorts. The hem can be cuffed or uncuffed.
You can easily wear Bermuda shorts with a suit in the summer season. Wear a pair of white Bermuda shorts, put on a black long-sleeved shirt, and layer it with a light-colored blazer. This might be the best pick if you want to be as elegant as possible.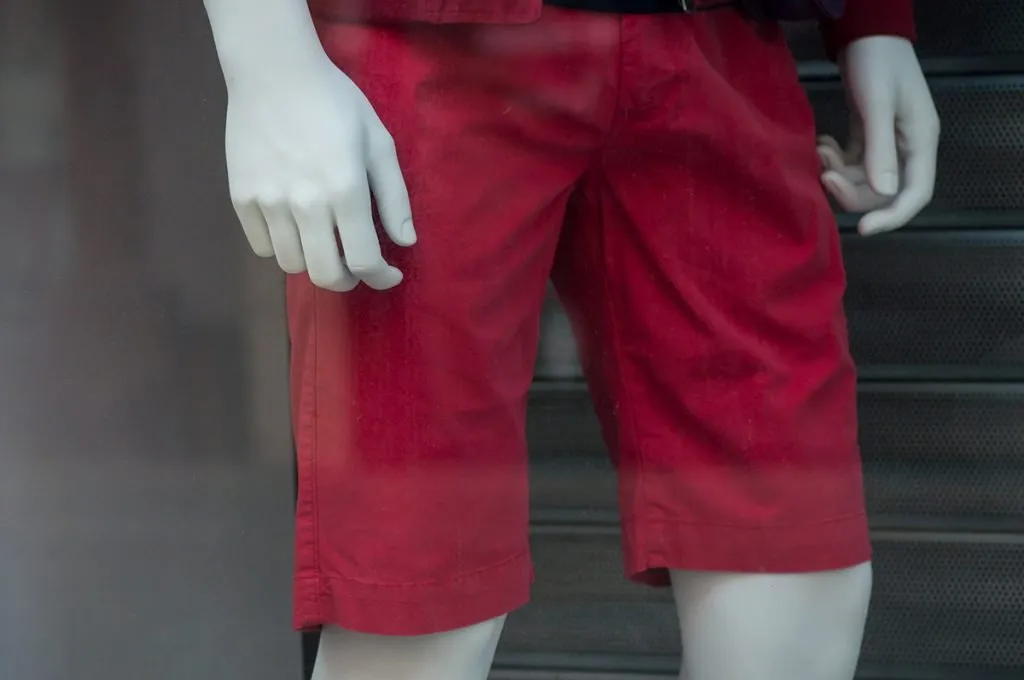 Avoid Anything Athletic or Baggy
You can experiment with other types of shorts, but be wary of looking too informal. Make sure to think twice before wearing any of the following:
Athletic shorts: This example includes not only trainers but also athleisure-style shorts. The fabric gives away an informal workout look. Even if the bar you're going to allows all shorts, you may want to look into a different kind.
Anything too baggy or below the knee: Baggy shorts give a distinctive streetwear vibe, which can be great in many cases but isn't appreciated by most bars.
Swim shorts: While they can make for a good casual lunch, they're not appropriate for bars.
Conclusion
Ladies have the option to wear skirts at bars when they want to stay cool on a warm night or simply want to show off their legs. Men have the option of wearing shorts, at least in theory.
Many bars will bounce men wearing shorts, but it's often more because of the overall book than the specific piece.
To make sure you can enter bars while wearing shorts, make sure they're made of a not-too-informal fabric—like chinos, Bermudas, or dark denim—and pair them up with sharp, well-fitted clothes.
What To Read Next: