Shorts are favored for their fun style, comfortable feel, and lack of restriction. However, shorts are not always appropriate for winter weather. Are winters in Las Vegas an exception?
You shouldn't wear shorts in Vegas during winter because it gets very cold. You should opt for warmer clothes from November to March to avoid cold exposure and the risks associated with it.
In the rest of this article, I'll dive deeper into how you should dress during colder months in Las Vegas to ensure that you stay as comfortable as possible.
Why You Shouldn't Wear Shorts During Winter in Vegas
While shorts are perfect for warm weather in Las Vegas, they're not suitable for the winter months.
Vegas experiences its weather in extremes. It gets sweltering in the summer– averaging at about 105 °F (40.55 °C) and very cold in the winter, experiencing lows in the twenties and thirties.
I spent a portion of my childhood living in Vegas and vividly remember the drinking fountain water freezing up during the city's icy winters. It doesn't snow a lot in Vegas because of the dry climate, but it still gets below freezing and will surely make wearing shorts an uncomfortable experience for you.
Because of the low temperatures that Vegas experiences from November to March, we advise that you dress accordingly to stay safe and warm. The rest of this article will expand upon what you should and shouldn't wear during the winter months in Vegas to keep you as comfortable as possible.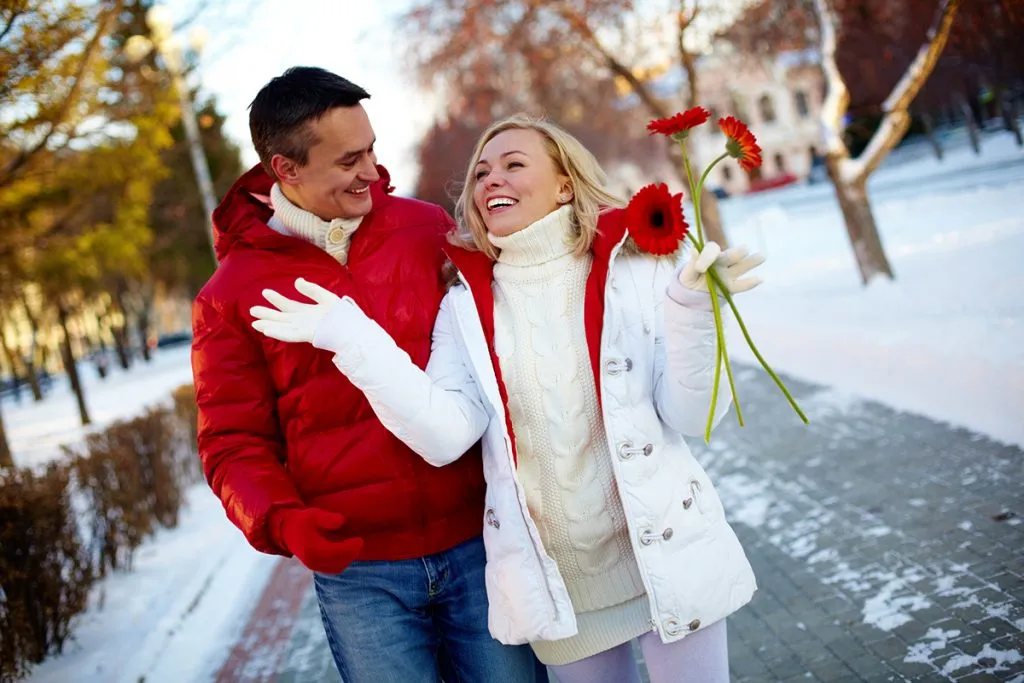 What To Wear During Winter in Vegas
So we've established that shorts are not appropriate for Vegas winters. Now, let's discuss what you should wear instead.
Top
When selecting a top suitable for the cold weather in Vegas, you want to make sure that you're dressing in layers. Dressing in layers helps keep the heat closer to your body to ensure that you stay warm.
A great way to dress in layers is to start with a warm tank top. We recommend this Mancyfit Thermal Tank Top because it's lined with fleece and specifically designed to keep you warm. It also comes in neutral colors, which is excellent for layering.
If it's especially cold, you could add another layer between your tank top and your outer top. We recommend this Klotho Casual Thermal Turtleneck because it's lined with fleece and comes in a wide variety of colors.
Thin turtlenecks are great for wearing under crewneck sweatshirts or knit sweaters, like this trendy and warm Champion Powerblend Fleece Crew, which also comes in quite a few colors.
If you're still not warm enough, you can also add a jacket like this Merokeety Women's Long Sleeve Zip Puffer Jacket. We recommend this particular jacket for its aesthetically pleasing look, extensive color options, and high-quality design.
Bottom
Since it doesn't typically snow in Vegas, it's alright to wear bottoms like jeans. However, if you find yourself cold with jeans alone, there are other options for you.
One suggestion is to wear thermal tights under your jeans, like these Berkshire Women's Fleece-Lined Tights. These make an excellent extra layer because they're lined with fleece to keep you warm but thin enough to hide under jeans.
Another tip is to wear straight-legged jeans so you can fit layers under them and stay warm. These Levi's Women's Ribcage Straight Ankle Jeans are excellent because of their high-quality material, trendy finish, and layer-friendly fit. Their shape allows more movement and more layers.
Feet
Your feet– particularly your toes– get heavily impacted by cold temperatures and are susceptible to unpleasant injuries like chilblains and frostbite. This is why it's so important to dress warmly in the colder months of Vegas.
To keep your feet at an adequate temperature during winter, we recommend starting with a pair of warm socks like these Lexupa Wool Socks. These have an adorable vintage design and are lined with wool to keep your toes toasty.
In addition to ensuring that you wear winter socks, you also want to make sure that you wear the right shoes. While casual sneakers can be acceptable, you can also wear something warmer like these Karkein Winter Ankle Boots. 
These are recommended for their beautiful design and broad variation of colors. And while you probably won't be dealing with snow, they can help you grip the icy ground, which tends to be slippery.
Hands
Your hands can get affected by cold exposure as well. When temperatures drop, you might find your fingers losing color and feeling numb, which can be very uncomfortable.
To avoid this, you should wear layers over your hands. Gloves, mittens, or arm warmers are recommended. We suggest that you check out these ViGrace Winter Touchscreen Gloves because they're fleece-lined and feature touch screen fingertips. These will keep your hands not only cozy but functional as well.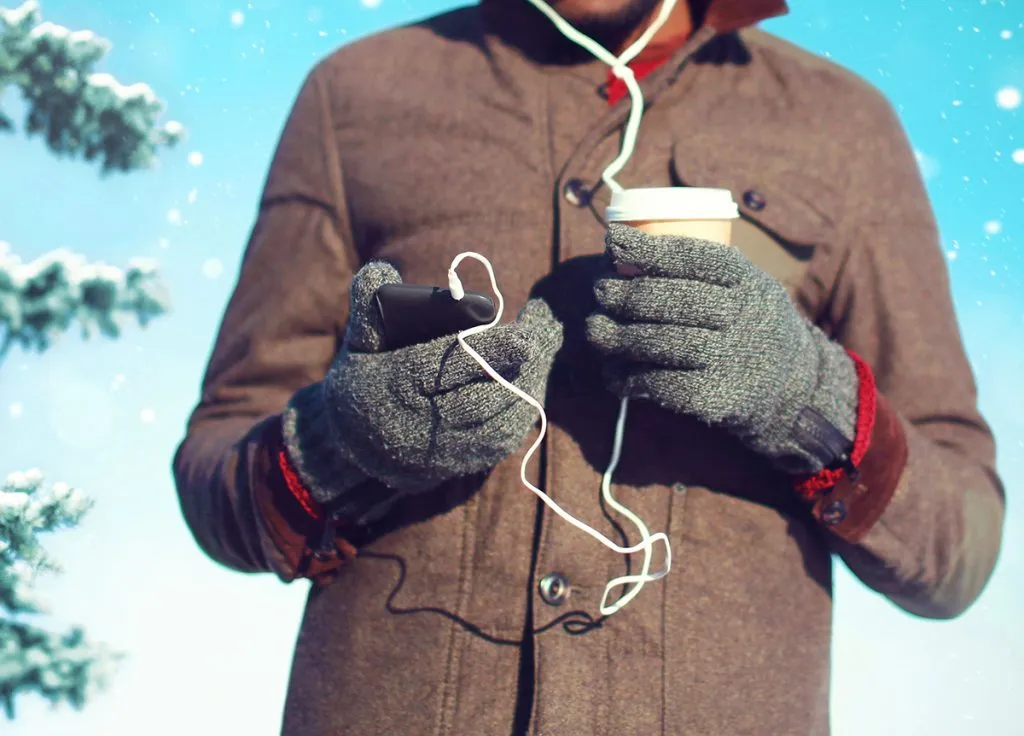 What Should You Avoid Wearing in Vegas When It's Cold?
While there are plenty of things to wear in the colder months of winter, there are also some things that you should avoid wearing to keep you as warm as possible when Vegas temperatures drop.
Here are some clothing items you should avoid wearing in Vegas when it's cold:
Shorts
Short-sleeve shirts
Tank tops
Skirts (without fleece tights or other warmers)
Open-toed shoes
Thin shirts, even long-sleeved
Why Is It Important To Dress Warmly During Winter?
We've talked about what you should and shouldn't wear during Vegas winters– but why is it so important to dress warm?
It's important to dress warmly during winter to avoid excessive exposure to cold temperatures, which can cause a variety of uncomfortable and dangerous health problems.
Cold exposure can lead to quite a few injuries that you should try to avoid. Some of these injuries include chilblains, frostbite, and even hypothermia. Lower temperatures can also make your eyes feel dry and irritated.
Dressing appropriately for winter months in Vegas can help keep your body temperature at healthy levels so you can stay safe.
Conclusion
It's understandable that you'd want to wear shorts in the winter. What's not to love about shorts? They're cute, comfortable, and fit an expansive range of styles.
While shorts are great, they're not so great for lower temperatures. If you're spending the winter months in Las Vegas, you should skip the shorts and dress accordingly to avoid the uncomfortable effects that cold exposure can cause.
What To Read Next: