Leggings and shorts are versatile because you can wear them together or separately. Leggings with shorts are especially common among wearers who don't want their bare legs exposed. But which one is better and how do you decide which one you should wear? 
Wear leggings if you don't want to cover your legs but want to flaunt your curves. You can also wear leggings with shorts for a casual look. If you don't mind showing some skin and your curves, shorts make a great choice, especially in hot temperatures and informal settings.
If you're debating whether to wear leggings or shorts for a specific event, this article has you covered. I'll discuss the benefits and drawbacks of leggings and shorts and when and how best to wear them.
Leggings and Shorts Are Great Wardrobe Choices
Deciding whether to wear leggings or shorts can be tiring. If you don't have any issues exposing your legs and your choice boils down to what you're comfortable with and what you feel most attractive in, then leggings and shorts are both excellent choices. So what's stopping you?
Though leggings and shorts have always been known to vary in length, fitness, and breathability, there are now advancements in textile technology. For example, leggings are made with breathable technology that absorbs the moisture from your legs, making them cool and dry.
When it comes to beauty, both leggings and shorts are on the high side. As is commonly said, beauty is in the eyes of the beholder, so also it is when it comes to choosing between leggings and shorts. Either you want to expose your flawless legs by wearing shorts or decide to flaunt the attractive prints on your leggings; your choice depends on what looks good on you.
The various opinions on modesty is also not an excuse not to have both leggings and shorts. You can minimize the revealing look your leggings give if you wear a darker color of leggings as this will hide the wet patterns formed from sweating. 
As for shorts, there are loose shorts that have short tights attached underneath just in case your shorts decide to roll up during activities like sports. You can also opt for longer shorts or shorts that come with tight to give you better coverage. If none of these options suits you, you can decide to pair your leggings with denim shorts, and you're good to go!
Whatever your choice, if you hit the market today, there's a wide range of beautiful designs of leggings and shorts from which you can choose. You can check out various colors, styles, and patterns, and you're bound to see one that suits your style. 
Should You Wear Leggings or Shorts To Work Out?
The clothes you wear have an impact on the quality of your workout. If you're cycling, neither do you want wide-leg jeans that'll restrict your movement, nor do you want to run in shorts on a chilly morning. 
You should wear leggings to work out if you want to keep warm during cold weather. Leggings improve circulation and support leg muscles. But if the weather is hot and you don't mind exposing your legs for better breathability, consider wearing shorts.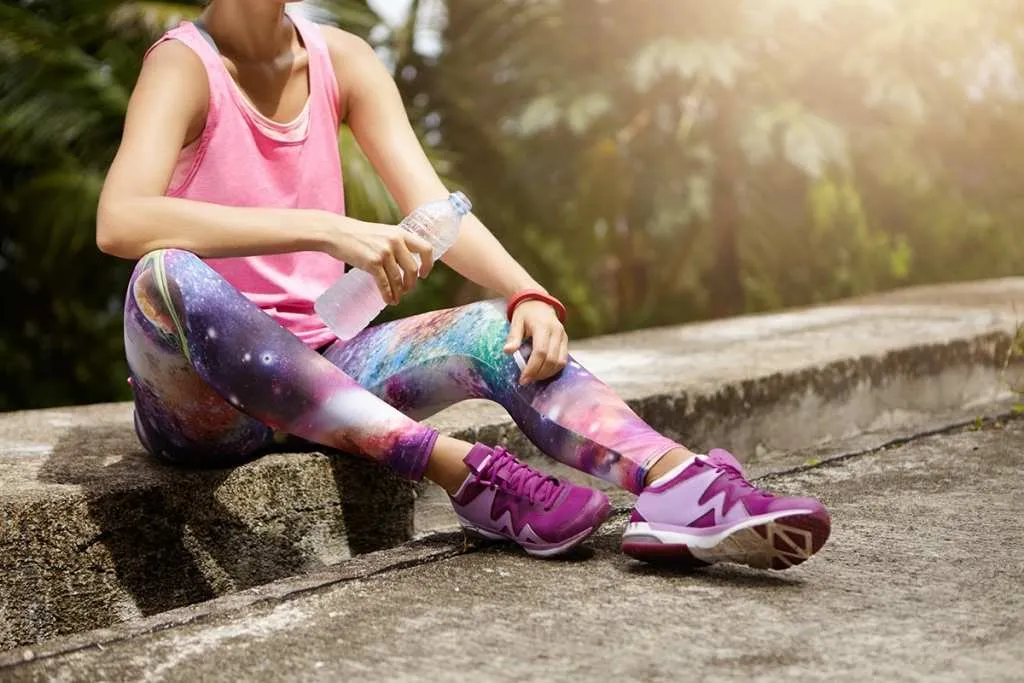 Each piece of apparel has its unique advantages and disadvantages. Knowing them will help you get the most from your workout.
Leggings
Leggings are great because they're fitting and look great, whether plain or decorative. Below are the pros and cons of leggings to help you decide whether they're suitable for your needs:
Pros
● Keep you warm in cold weather
● Stretchy and comfortable to wear
● Compression leggings support leg muscles and improve circulation
Cons
● Less breathable, unless the fabric has wicking technology
● Likely to slip off the waist, if they're not high waist type
● Many leggings don't have pockets to keep handy items like your phone, AirPods, or keys.
Shorts
Shorts are also great because they can be worn indoors and outdoors and are lightweight. Below are the pros and cons of shorts to help you decide whether they're suitable for your needs:
Pros
● Allow your skin to breathe in hot weather
● Have pockets for you to carry stuff around
Cons
● Not the best protection if you're working out in cold weather
● Can impede movement if they're baggy 
When Should You Wear Leggings?
You should wear leggings when exercising in cold weather to keep your legs warm. Also, during cardio workouts and when doing leg exercises, you can wear leggings to improve the blood flow.
Wear Leggings When Exercising in Cold Weather
Do you intend to go for a hike, a run, or a bike ride during the winter months? Leggings are the greatest option to consider because they'll better insulate your legs while you're outside, keeping your muscles warm and assisting in body heat retention.
Leggings Are Great When Doing Leg Exercises
To maximize your results every time you exercise, you need the finest assistance you can get from your workout gear. You can acquire workout leggings made for comfort, style, and leg support. Leggings made of spandex provide superb compression support.
It's Easier To Do Cardio Workouts in Leggings
For decades, compression techniques have been utilized to improve blood flow and reduce edema and inflammation. Leggings with compression are designed to assist muscles during and after a workout. Compression leggings have been related to speedier muscle recovery, particularly after strenuous activity.
Men Also Wear Leggings
While shorts have long been the go-to for most guys opting for no-fuss training, many now embrace mens' compression leggings. The world of gym clothing has been revolutionized thanks to enhanced groin support and superb ventilation.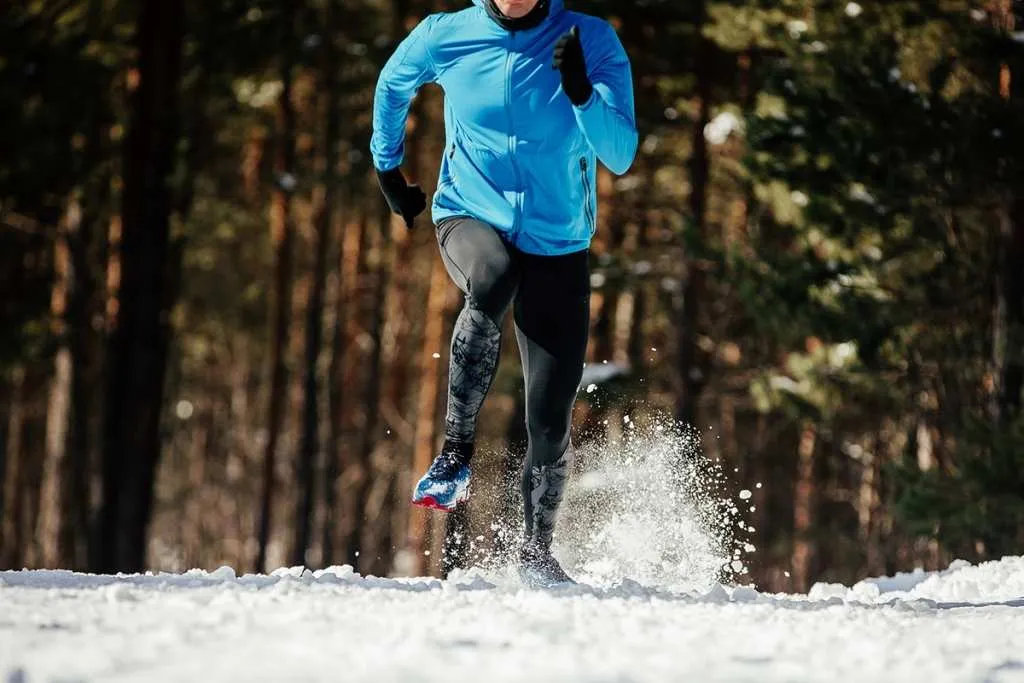 It's a matter of confidence and whether you feel comfortable stretching in those tight textiles with or without wearing shorts over them. Just make sure you purchase the correct size of leggings. While you may be proud of your body, no one wants to see all the details in tight gym clothes.
When Should You Wear Shorts?
You should wear shorts when working out during hot weather or while riding a bike. Shorts can keep you cool and allow easy movements. While you can wear pants or leggings when cycling, they can sometimes get caught in your bike chain while riding.
Wear Shorts When Training in the Heat
If you live in a hot climate, shorts are the best purchase you can make. Save your leggings for indoor activities and cold-weather workouts. Consider buying a pair of shorts that are comfy, stretchy, seamless, and breathable. However, if you're not comfortable wearing shorts that show a lot of skin, you can opt for shorts with attached tights.
Seamless shorts or compression shorts are fantastic for reducing muscle soreness and allowing you to move about freely.
Wear Shorts During Bike Training
When riding a bike, shorts may be a better option for safety reasons. You don't want to risk pants (even tight leggings) getting caught between your bike's gear and chain while you're riding. And if this happens, it can rip your pants off. 
Leggings for Formal Events
Leggings are often deemed inappropriate in professional settings because they're usually skin-tight and sheer. They're more associated with loungewear than with the fast-paced, high-pressure climate of the workplace. 
Here are some guidelines to make leggings work for your formal attire:
Pair Your Leggings With a Long Blazer
For formal events, you may want to wear your leggings in a less revealing way. Wearing a long blazer or dress shirt that reaches your lower thigh and covers your derriere creates a more modest, conservative image. This combination is ideal for professional settings.
Wear the Right Flats or Heeled Boots
Because leggings appear more casual, picking footwear that will "knock socks off" is crucial.
A pair of flats is an excellent option if you want to be comfier. You can dress up black leggings with colorful or bold-printed flats. For a sleeker look, pair your leggings with a pair of heeled boots.
Choose the Leggings That Match Your Settings
Leggings made of dark, dense materials are ideal for the office. Unless the nature of your business allows it, you should avoid wearing animal print leggings or sheer Madonna-style tights. You can also take "professional" to a whole new level with some faux-leather leggings.
Dazzle With Accessories
Make sure the remainder of your business ensemble is flawless. Jewelry can take your outfit from casual to dressy, especially if you choose eye-catching accent pieces. You can put on a bold necklace with a long coat and leggings combo. Using accessories will pull attention away from your legs and toward your impressive jewelry collection.
Shorts for Formal Settings
The fashion industry has evolved to accommodate other trends, and men now wear blazers with shorts while looking as formal as ever.
Especially in the summer, a short suit looks excellent for a business-casual lunch and even in some workplaces. 
Below are some tips on how to look fabulous in short suits:
Ensure the Length and Width of Your Shorts Fit You Well
It's critical to get the length and width of your shorts right because anything that sits at three-quarters will look like it belongs in the early 2000s and won't be flattering. The hem of your shorts should sit just above and no more than three inches above your knee cap.
Consider Linen and Woolsack Textiles
The go-to fabrics for suit shorts are linen and light woolsack textiles. They're light and comfortable while also being more formal, and you can wear them anywhere, from the office to a wedding reception.
Final Thoughts
You should wear what makes you feel good and displays your style. As long as you dress appropriately for the occasion, both shorts and leggings can be worn as formal or workout clothing. You can stock up both shorts and leggings for a diverse wardrobe all year round.
What To Read Next: