We all have a favorite pair of leggings that we could not do without. These days they are an essential wardrobe item for both workouts and leisurewear. It's never easy to retire a much-loved wardrobe item, but at a certain point, leggings will stop performing as intended. 
A high-quality pair of leggings should last a year or more. Cheaper leggings tend to last six months to a year before they get stretched out beyond repair. It is time to buy a replacement as soon as your leggings start fraying at the seams or need to be adjusted more often than usual. 
In this article, I will discuss the common signs that you need a new pair of leggings. I'll also go over a few tips for making your leggings last as long as possible, as well as what to look for when you're adding a new garment to your wardrobe. By following these tips, you can get the most out of your leggings and keep them looking as new and fresh as possible. 
Signs You Need To Replace Your Leggings
In general, the highest wear area of leggings is the inner thighs. If you notice frayed seams or fabric pilling in this area, it might be time to ditch your current pair. If the fabric in any area is worn to the point of being sheer, you definitely need to invest in some new leggings. 
The seat of your pants is another high wear area that tends to become sheer after long periods of use, so keep an eye out for see-through material. 
The amount of stretch is another issue to take into account when determining how much life is left in your leggings. 
Leggings are meant to compress and support your body while you're working out, so if your leggings feel too stretchy and unsupportive, they may have reached their lifespan. You shouldn't need to constantly pull up your pants or adjust the fit if your leggings are doing their job.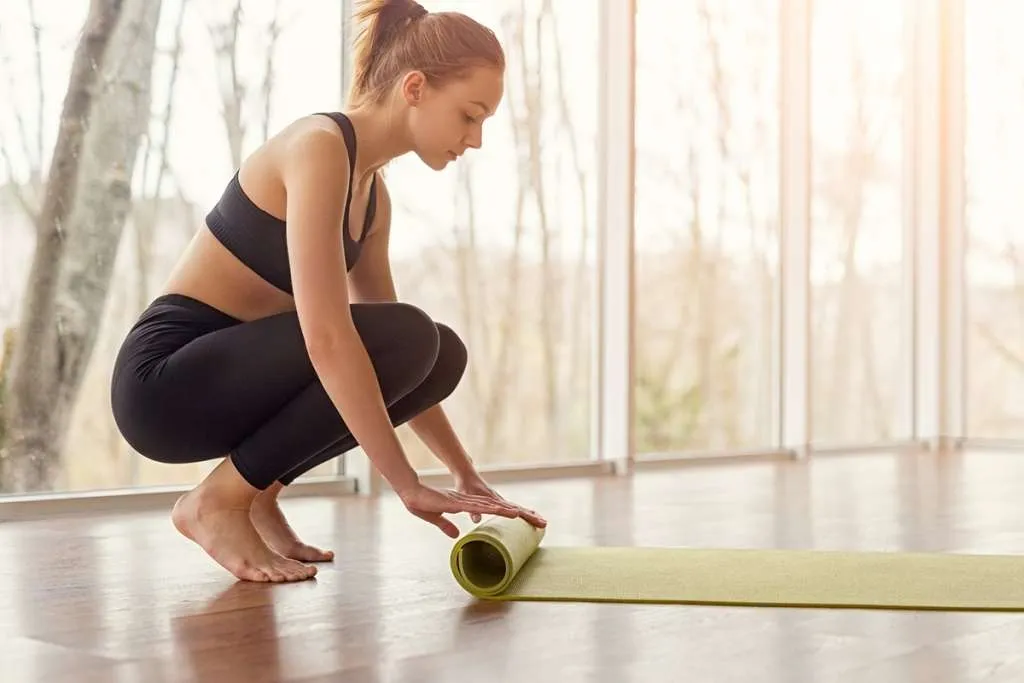 The lifespan of your leggings is heavily dependent on how often you wear them. If you only pull them out of the closet occasionally, they will, of course, last you longer. For the diehard leggings-wearers out there who frequently wear their leggings for intense workouts, you might have to replace your athletic wear more frequently. 
Tips for Making Your Leggings Last Longer
As with most pieces of clothing, washing legging too often decreases the fabric's lifespan. If you're primarily wearing your leggings for leisure, the "smell test" is a good way to tell if they need to be washed.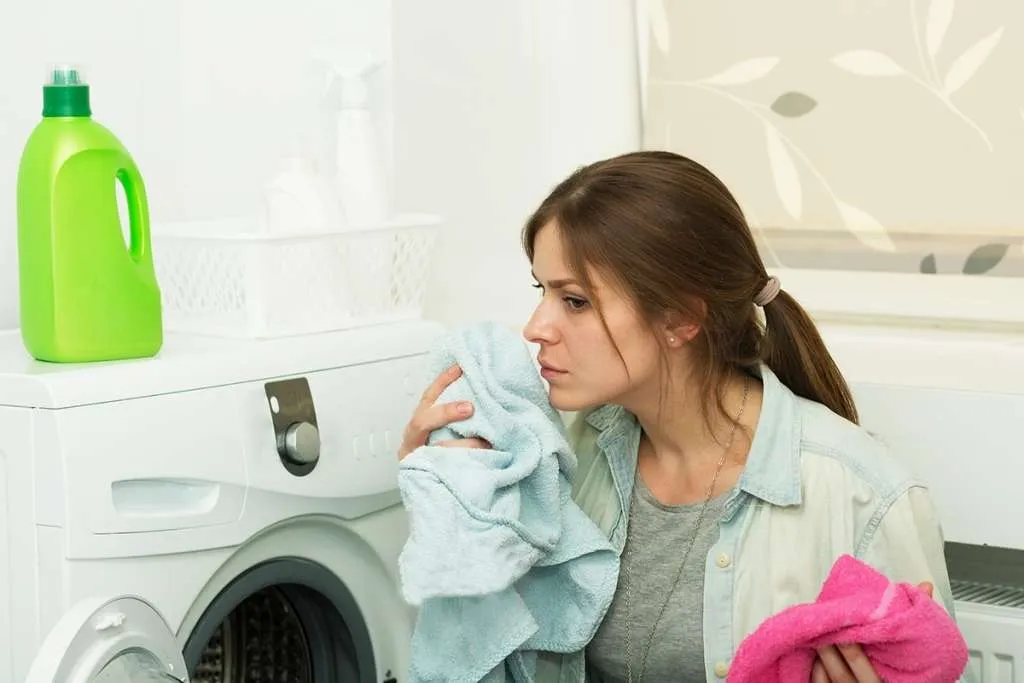 When wearing leggings around the house, you can usually go three to four wears before throwing them in the washing machine. This ultimately comes down to personal preference, but it's a good idea to avoid unnecessary laundry machine time. 
It is best practice to wash leggings as soon as possible after workouts. Smells can be more difficult to remove when the clothing item has been sitting in a hamper for several days. 
Damp, sweaty clothing that sits in a pile is an ideal breeding ground for odor-causing mold and mildew. If you can't do laundry right away, at least drape your leggings over a chair so that they can dry out while waiting to be washed. 
Proper Washing Method
Wash your leggings in cold water on the delicate cycle, and never dry them in a dryer. Always hang dry your leggings on a clothesline or drying rack. Putting them in a dryer (even on a low setting!) can damage the fabric by warping and stretching the fibers. This can significantly decrease the lifespan of your leggings. 
It is also best practice to avoid using fabric softener and other additives. If you have a decent amount of athletic wear to wash every week, The Spruce suggests keeping your athletic clothing separate.
 Towels and other cotton garments are particularly problematic when thrown in the washing machine with athletic wear. Lint and fuzz that sheds from cotton is attracted to synthetic fabrics and can make them look dingy and faded.
What To Look For When Buying New Leggings
If you are wearing leggings as activewear:  
Look for a synthetic performance material such as nylon or polyester. These fabrics are more durable and wick sweat better than natural fibers such as cotton. Sweat-wicking is extremely important for workout gear, as working out in soaking wet cotton isn't ideal. Synthetics tend to perform better for activewear, though the downside is the notorious polyester smell. 
Seam construction is another factor to consider when buying athletic clothing. Flat seams will be more comfortable to move around in, and they're less likely to cause chafing. A gusseted crotch is great for high-intensity activities, both for comfort and because the gusset spreads out the stress on the seams. These athletic leggings are a good budget option – they even have pockets! 
Natural fibers such as cotton and hemp are soft and comfy for: 
Movie nights 
Running errands  
General wear 
They usually do not have the shiny look associated with athletic clothing, so they appear a bit nicer for streetwear. They're also less compressive than performance fabrics, so they're more comfortable for wearing out and about for longer periods of time. If you're looking for a pair of leggings for everyday comfort and lounging, these cotton leggings are affordable and highly reviewed. 
Final Thoughts
Unless you're putting them through the wringer, a good-quality pair of leggings should last at least a year before they need to be replaced. How often you wear them and the activities you use them for will have a significant impact on their lifespan. That's why you should use your best judgment when deciding when to throw them out. 
Washing them in cold water and air drying them will prolong their usability. Keep an eye on your clothing and look for early signs of wear. By following these tips, you'll be able to make your clothes last and perform the way they should!
What To Read Next: