You probably noticed your friends wearing leggings under jeans, although you've never done it yourself. Is wearing leggings under jeans acceptable, especially for keeping you warm? Leggings under jeans: a resounding yes or a huge no-no?
It's a yes to wearing leggings under jeans if you're trying to stay warm on cold days. They can act as an extra layer for your clothing. It's best to avoid leggings under jeans if the weather isn't too cold to avoid overheating or if you're already wearing a pair of jeans you find too tight. 
Not everyone likes the idea of wearing leggings under jeans, which is what I'll discuss in the article. Hopefully, by the end of this article, you can make a more informed decision whether or not you should wear leggings under jeans. 
Can You Wear Leggings Under Jeans?
You can wear leggings under jeans. By wearing leggings under your jeans, you can feel warmer rather than when wearing just jeans in cold weather. When wearing leggings with jeans, it's best to wear comfortable jeans—not too tight to allow better movement.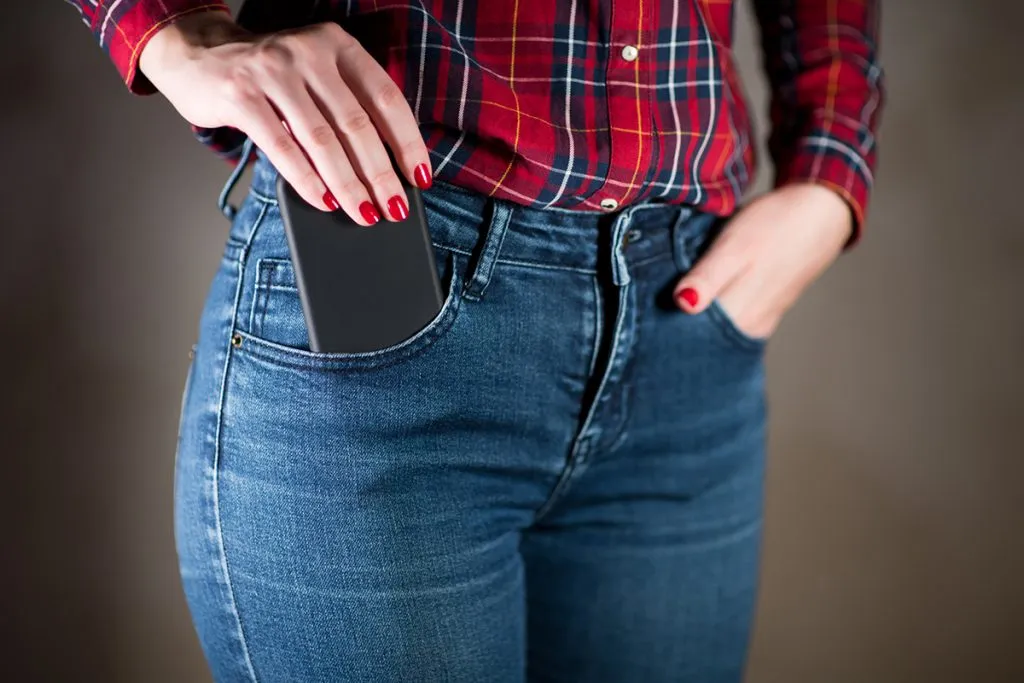 Even when it's cold, you can still be fashionable and wear jeans. Jeans are versatile, comfortable, and can be dressed up or down. But since they're made of cotton, they can get cold in colder weather. 
The good news is you can wear leggings to add an extra layer of warmth on cold days without having to wear sweatpants or bulky pants. 
Leggings have become increasingly prevalent in recent years, with people wearing them for various occasions. They're made of stretchy material that makes them comfortable and easy to move in. Leggings can be worn under clothes as an added layer of warmth or as an outfit on their own. 
Who Should Wear Leggings Under Jeans?
Both men and women can wear leggings under jeans, although wearing leggings under jeans is more common among women. Leggings can be worn as an underlayer to provide warmth, or they can be styled as an outfit on their own. 
Leggings are also suitable for many sports and outdoor activities. You can even find more masculine options in design like these leggings if you don't want to follow the trends of wearing very feminine designs on your legs. These leggings use moisture-wicking material, meaning they'll keep you warm and dry at all times.
Do Jeans or Leggings Keep You Warmer?
Jeans keep you warmer than leggings as they're made of a heavier fabric. Some leggings are not as thick as jeans, which is why you should wear them under jeans when it's cold outside. Jeans on their own are not warm as jeans paired with leggings underneath.
Are Leggings Better Than Jeans?
Leggings are better than jeans in some ways. They're more comfortable and can be more versatile than jeans. Jeans may have been the traditional go-to item for pants in the past, but times have changed, and leggings are quickly becoming a favorite for many people. 
Aside from the fact that leggings are highly versatile, they're also convenient. Jeans tend to lose their shape after a few washes, while leggings retain their original condition even if you wash them over and over again. 
In addition, leggings usually come in various patterns and designs, giving you more options to choose from according to your taste and fashion style. The style of leggings varies, and they can be made of various materials, including cotton, polyester, spandex, or any material that you find comfortable to wear. 
These leggings come in various colors and are easy to wash. They're made of a polyester blend (79.3% polyester 20.7% spandex), meaning they allow you to move freely while staying warm.
Jeans can be bulky and may cause discomfort while you're working out or playing sports. On the other hand, leggings fit snugly and don't restrict your movements. So, if you're looking for comfort and convenience, then leggings are the better choice over jeans. 
But on a cold day, I recommend wearing them together!
When Can You Wear Leggings?
You can wear leggings in summer, when it's not too cold, or even during winter. Combined with boots, a warm sweater, and a coat, leggings make a stylish outfit that'll keep you warm in low temperatures around the city. 
You can also dress leggings up or down, making them the perfect go-to item for any occasion. 
In addition, leggings are also suitable for certain activities such as exercising, yoga, or even dancing. People enjoy wearing leggings under dresses, skirts, and even shorts for a more fashionable look. 
Leggings are very versatile since you can wear them in different ways with any outfit. The bottom line is that if you like to keep warm but also want to look stylish, then wearing leggings under jeans is the perfect solution for you! 
What Clothing You Should Wear With Leggings?
You should wear a T-shirt, a sweater, or even a jacket with leggings if you're going for a casual look. For a more dressed-up look, you can try pairing them with a blouse, a dress shirt, or even a suit jacket. It's easy to pair leggings with various items to create different looks!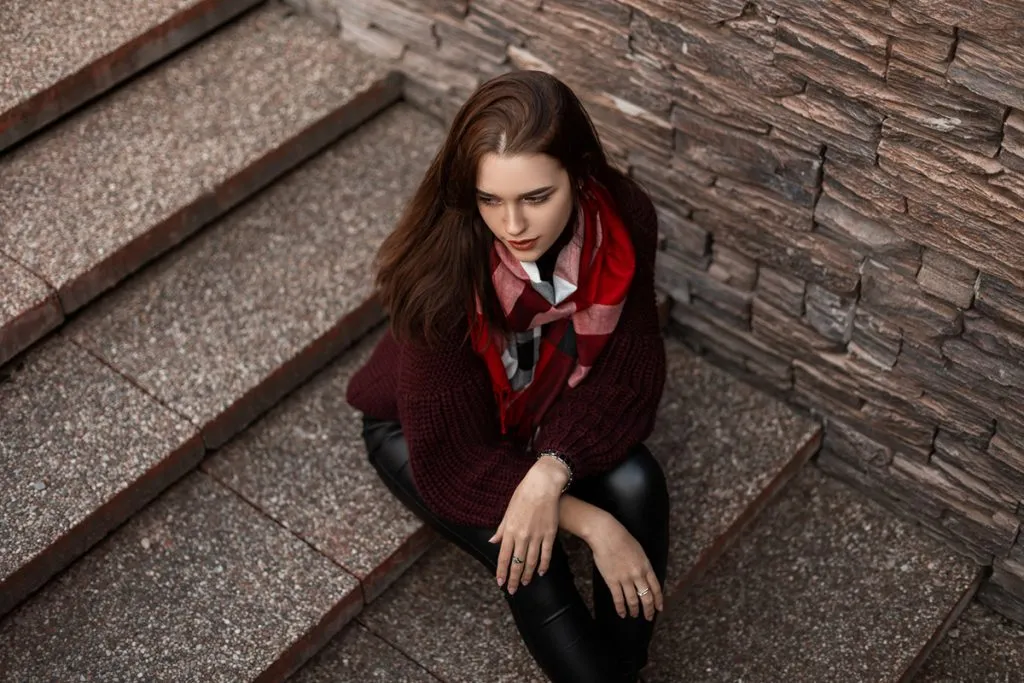 In addition to clothing items, there are many other types of accessories that you can wear with leggings depending on the occasion. You can wear hats, sunglasses, scarves, and even jewelry to complete your look. 
When it comes to sports, leggings are not just for casual use. Leggings suit many types of sports gear to keep you comfortable during your workout. For example, they can be worn under shorts by people exercising.
Leggings are also great for other sports, including running and cycling. Thanks to their fabric, these leggings are great for running; they're made of 75% Nylon and 25% Spandex.
Final Thoughts
You can wear leggings under jeans. Wearing leggings under jeans is a great way to stay warm and fashionable on cold days, especially in winter! However, some people might find leggings under jeans uncomfortable and unflattering.
Make sure your jeans are not too tight if you decide to wear leggings under them. Ultimately, you should feel confident and have a positive attitude no matter what you're wearing. Your style and confidence should never be affected by what other people think. The most important part is that you're comfortable with whatever you choose to wear.
What To Read Next: