Jazz clubs are vibrant, festive, and full of life. You need to dress the part, and there are many things you can wear to fit the theme.
Here's what to wear to a jazz club:
Closed-toe shoes
Classy casual styles for daytime visits.
Smart casual styles for nighttime visits.
Statement accessories
Theme-appropriate items
If you follow the directions included here, you'll have no trouble fitting in and enjoying a night of jazz.
1. Closed-Toe Shoes
The number one thing you should wear to a jazz club is a pair of closed-toe shoes.
Many jazz clubs have strict rules about footwear, especially for evening events. Closed-toe shoes make sure that you aren't going to get hurt while dancing and are perfect for safety. Some clubs will refuse entry if you do not have closed-toe shoes.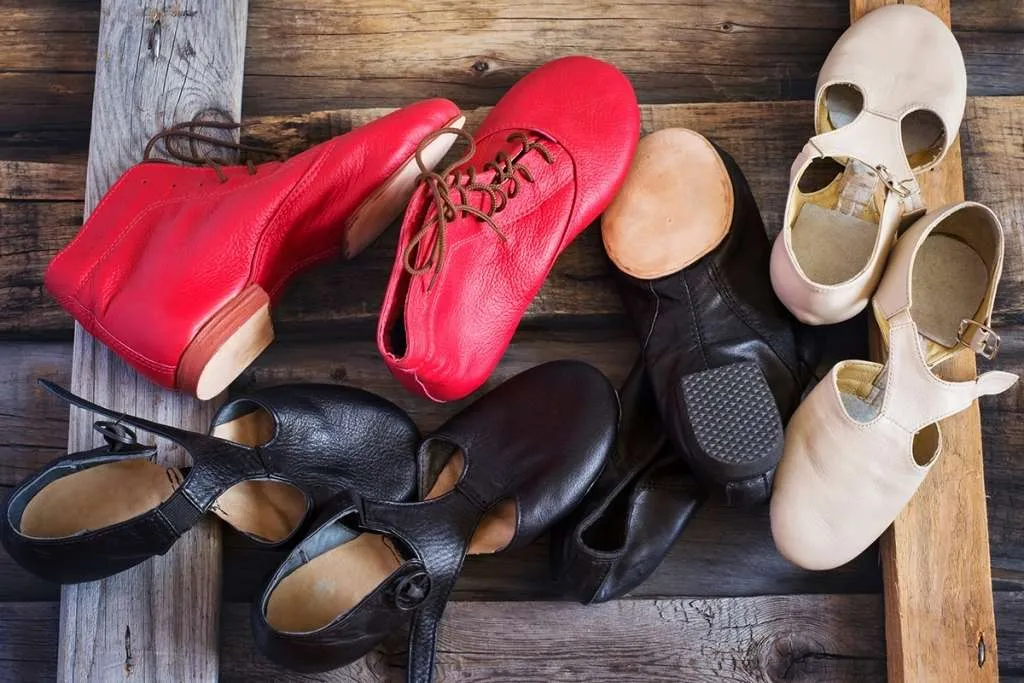 You should also make sure that your shoes are ones that you can comfortably stand and dance in. This is not the place to wear your 5" (12.7 cm) stilettos, ladies. 
Leave them home and go in a pair of lower pumps instead.
You can also keep a set of flats in your purse if your feet start hurting halfway through the night. As long as they fully cover your feet, you should have no trouble. 
2. Classy Casual for Daytime Events
Daytime events at jazz clubs are typically more casual, but you still need to meet a certain standard, which means no t-shirts or jeans.
Do not wear things like bralettes, sports bras, or other more revealing clothing with cutouts. Spaghetti straps are not recommended either, but that is on a club-by-club basis. You should not wear strapless clothing, crop tops, or athleisure under any circumstances.
In general, you should also avoid super bright colors like neons, as well as extra layers. But you will want to leave the suit jackets at home. 
Daytime events aren't nearly as formal. Men could pair a button-down shirt with a nice pair of Chinos and a set of suspenders to create a more casual day look. 
Women could pick a lovely jumpsuit or day dress. These should not be too casual, so avoid certain busy patterns like intense floral designs. You could also pair a blouse with a nice pair of dress pants for a different kind of look. 
3. Smart Casual for Nighttime Concerts
If you're going to a jazz club at night, there are a whole different set of rules. You need to dress up for this event and stay with smart casual styles. These are your typical business casual looks and should be pretty modest.
Slacks and a nice blouse or button-up are a great choice. You could also pick a classic LBD (little black dress) and let your other accessories stand out. 
If you wear a shirt of some kind, you should wear an undershirt. If you're up and about dancing, you will definitely sweat and no one wants to see sweat stains while they're at the jazz club. Do not wear shorts or anything with cutouts. 
Cocktail dresses are more acceptable, but you should err on the side of caution.
This is a perfect time to let your fancier vintage clothing stand out too. A swing dress will fit in beautifully, or you could bring out a flapper dress. You could pair those with a fascinator for extra flair, but they should not be too large or flashy.
Men can also bring out their trilby hats for an extra dash of flair, which will pair nicely with a suit and other smaller accessories you can wear. Ladies should also wear hose or stockings of some kind. Do not wear fishnets, and since the goal is to create a classy atmosphere, fishnets do not contribute to that.
You should also bring a long coat if possible. These could be dressy trench coats, Chesterfield coats, or even a nice cloak. As long as it is longer and will keep you warm, you can't go wrong.
4. Statement Accessories
If you have a particularly odd-shaped purse or stylish cufflinks, this is the time to wear them out. There's no better time to bring out the statement pieces than at a jazz club. These could be shaped purses, nice belts, or fancy tie pins with a decorative head. 
You might want to tie the whole outfit together to make these pieces stand out. 
You should avoid bringing out statement pieces that are inappropriate or vulgar. The whole point of a jazz club is to have a classy environment, and if you bring out an accessory with a swear word on it, that will take away.
However, you should make sure that your clothes are not another statement, so pair plain clothes with your statement pieces to make them stand out. You don't want your dramatic collar necklace to be talked over by a flashy scarlet red dress. 
5. Theme-Appropriate Items
Sometimes, jazz clubs have themed nights, and you should look into their specific dress codes. You'll need to adjust your clothing and accessories as required.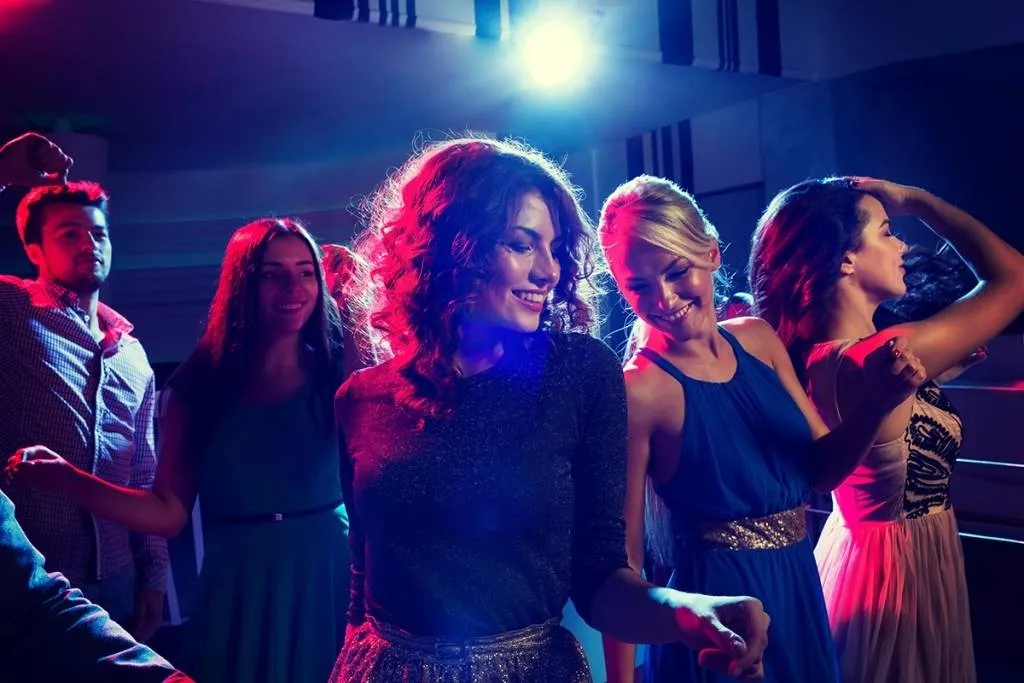 For example, if they have a 1920's night, you could lean more into that kind of style. Dressing to the theme is not just fun but also necessary. Some nights have different rules, and you need to keep those in mind.
While a club might allow certain necklines during regular hours, they may put a restriction on the depth of your neckline during a 1950's theme night. Deep necklines were not nearly as common during that era and might take away from the atmosphere they were trying to cultivate.
Other Tips
While all the tips included in this article are great starting points, you should always check the club's website or ask a regular what the dress code is. Sometimes, certain clubs have rules that other clubs don't, and you can be caught off-guard.
You should also take into consideration the unique cultures in various cities around the country. New Orleans jazz clubs have a different experience and culture than a New York City jazz club or a Chicago jazz club. What may be acceptable in one may not be permitted in another.
When in doubt, you could always contact the club and verify specific dress code questions you have. The answer is always no if you don't ask.