The Military Entrance Processing Station (MEPS) is where you take the ASVAB and undergo a physical examination. MEPS staff determine your aptitude, physical qualifications, and moral standards. Accordingly, there is a dress code for the MEPS, and dressing smartly can make you a more desirable candidate and save you from getting sent home early. 
MEPS dress code requires you to wear neat, clean, moderate, and comfortable clothes such as clean underwear, a collared shirt/blouse, pants, and closed-toed shoes. Avoid jewelry, hats, sweatpants, or leggings. Clothing with logos or offensive words is not permitted.
Having a professional and modest appearance during the MEPS can help you qualify for your desired position. Following the dress code shows that you are dedicated to joining the military. In this article, you will discover the kind of attire allowed in MEPS, pick up some helpful tips, and learn what to avoid wearing. 
Can You Wear Leggings to MEPS?
You cannot wear leggings to MEPS under any circumstances. Excessively tight or transparent clothing falls under unauthorized attire. That includes leggings, spandex, bathing suits, and compression shorts.
So, avoid wearing anything you would wear to a gym and ensure that you cannot see through your clothes before leaving the house. 
Can You Wear Hoodies to MEPS?
You can wear a hoodie to the MEPS. You can wear this beneath your jacket or as an outer garment. Go for a zip-up hoodie with no visible branding, logos, or prints. However, clothing items such as athletic shorts, sweatsuits, running or jogging suits, or sports jerseys are unacceptable at MEPS.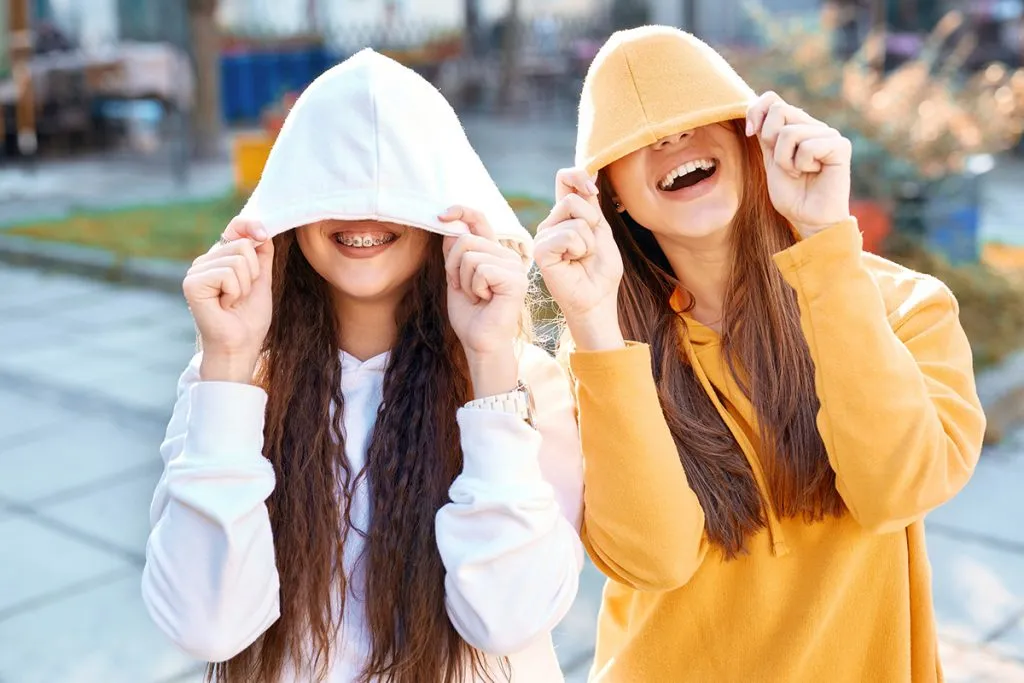 Still, if you wear a hoodie, you may want to opt for one that doesn't have a design or words on it. Try to go for solid-colored garments to maintain a professional and modest appearance, and never wear anything with offensive language or images on it. 
You also can't wear a hoodie associated with any US military branch since doing so might make it seem like you only want to go into one specific unit. Essentially, you want to opt for something basic that doesn't make you stick out. 
Can You Wear Shorts to MEPS?
It's okay to wear shorts to MEPS. Ladies can also wear a dress or skirt. However, avoid excessively short dresses and shorts since anything that reveals your underwear is not admissible. 
Remember, you want to look like a moral person, so avoid showing too much skin.
While shorts are acceptable at MEPS, they are only good during warm weather. It's best to wear long pants during colder seasons; otherwise, you will freeze. The same goes for skirts and dresses. It's much more comfortable to wear trousers.

Short skirts, halter tops, bare midriffs, sleeveless shirts, tank tops, and net shirts are not permissible. 
Can You Wear Sweatpants to MEPS?
While people don't typically dress formally for MEPS, wearing sweatpants is unacceptable. You need to look decent and have your shirt tucked into your pants. Khaki pants or jeans are more suitable. 
The critical thing to remember is that you should dress for the job you want. Wearing something comfortable but basic and professional is the best way to qualify for the military during the MEPS. 
Can You Wear Jeans to MEPS?
You can wear jeans to MEPS as long as they look neat and make you feel comfortable. Still, if you choose to wear jeans, go for a standard-looking pair with no rips, tears, stains, or holes. Also, refrain from donning sagging or skin-tight jeans.
Can You Wear Boots to MEPS?
You can wear boots to MEPS. That said, it's advisable to wear proper boots because not all styles would be suitable or presentable. Opt for something with a military look in a solid color. 
For instance, men can wear Skechers Hiking Boots (available on Amazon.com) since they are neat, close-toed, and boast a robust and durable sole. They look a bit like military-issue boots, so examiners will get a good idea that you want to be put in uniform when you wear these!
Ladies can go for boots like these Dansko Women's Boots (available on Amazon.com). These are lightweight, durable, boast good arch support, and have a soft, removable footbed that lets your feet and toes feel relaxed while standing or walking. 
So, if you opt to wear boots, make sure they are: 
Close-toed 
Waterproof  
Comfortable – even when standing for extended periods 
Sturdy and durable 
Made with quality leather 
Basic and compact – avoid flamboyant-looking boots or those with heels 
What Shoes Can You Wear to MEPS?
You can wear comfortable, low-heeled shoes with light soles. Heavy shoes are uncomfortable to walk around in, plus they could make you lose focus, adversely affecting your performance. Go for brown, gray, black, or navy shoes with simple designs.
While there's no MEPS-prescribed shoe design, you need to wear proper shoes that look relatively professional.
Acceptable footwear includes loafers, sneakers, or tennis shoes. If you want an idea of what sneakers are best, try New Balance Comfort Cross Trainers for men and Skechers Women's Air Element Sneakers, which are both available on Amazon. 
What Can You Wear to MEPS?
You should wear neat, comfortable and conservative clothing. That means a simple collared shirt and pants for men, and a smart blouse and trousers, skirt, or dress for women. Closed-toe shoes, socks, and clean regular undergarments are a necessity. Add a belt if the pants come with belted loops.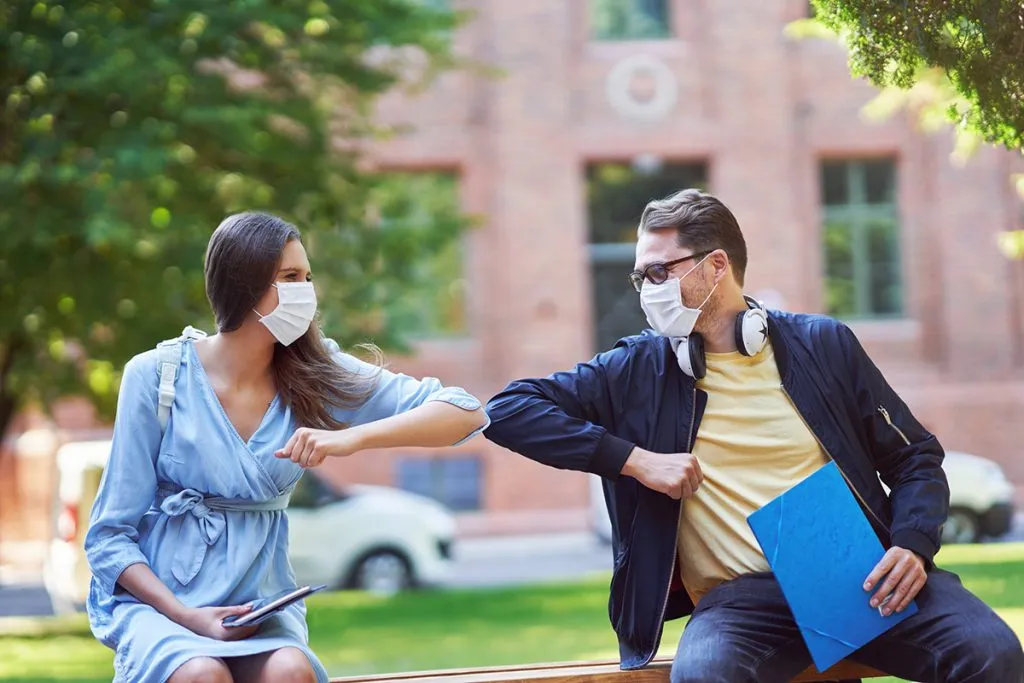 Your shirt can be long or short-sleeved with no branding or logos, especially if the logo is related to the branch of service you are looking to get into. That way, you can avoid drawing any undue attention to yourself. It's also acceptable to wear a polo or button-down shirt.  
Women should wear a regular bra or sports bra and classic brief underpants, avoiding strapless bras, thongs, G-strings, or boy shorts. Men should opt for briefs or boxers. 
Also, ensure to cover your feet by avoiding sandals, flip-flops, crocs, slides, heeled or open-toed shoes. Ultimately, you want to look presentable, so dress casually but appropriately. 
Other Clothing Items To Avoid
In keeping with the MEPS dress code, some of the items to avoid are: 
Clothing with potentially offensive or obscene words or pictures. 
Complete or incomplete military uniforms. 
Attire that endorses a particular political candidate, party, issue, or officeholder. 
Jewelry, smartwatches, or body piercings, including earrings, necklaces, gauges, and chains – these tend to get in the way when taking the physical exam. 
Clothing items meant to be worn as undergarments as outer garments, e.g., boxers or plain white T-shirts. 
Any type of headwear such as hats, headbands, or headphones (hats are not allowed within MEPS). 
A tie – you need to be as comfortable as possible while taking your ASVAB. 
Finally, individuals who need corrective lenses are advised to report with eyeglasses rather than contact lenses. On the same note, colored lenses are not permissible while taking the color vision test. That said, if you come wearing contact lenses, ensure to bring along the case and solution. 
It's important to note that you will be required to strip to your underwear and perform various exercises during your physical evaluation while the evaluating officer or doctor watches. That's why you need to wear comfy clothes that you can get on and off easily as well as clean and decent underwear. 
Furthermore, you will be performing the exercises in a group, and you don't want your fellow applicants or even the evaluators making fun of your improper attire. Besides, you can be sent home if your undergarments or other clothes are inappropriate. 
While MEPS requirements might differ from one processing site to another, it's best to be cautious. 
To be on the safe side, try to find out the exact dress code for MEPS in your region. For instance, some MEPS might disapprove of shorts and a t-shirt, while others might have no problem with this kind of attire. Also, don't wear dirty, torn, or smelly clothes. Otherwise, your medical examiner will send you away. 
Here is a short video showing you the kind of clothing you can wear to MEPS:
Final Thoughts
A visit to MEPS entails a battery of tests, vigorous exercises, and long hours of waiting. As a result, you want to ensure that you go there in comfortable attire. That includes your footwear too. Besides, there is a dress code that you need to adhere to, and your recruiter will be sure to inform you about it. 
The critical thing is not to draw unnecessary attention to yourself by wearing flamboyant or outrageous clothes. Follow the tips and recommendations shared here, and your MEPS experience may turn out to be less nerve-wracking than you imagined. 
What To Read Next: