Leggings and long underwear are popular clothing items for athletics like yoga, hiking, and active jobs. They may seem similar, if not the same, but they have more differences than most are aware. So, which should you wear, leggings or long underwear? 
Leggings are great for everyday use and casual sports and activities like yoga and running since they come in various lengths and are considered stylish clothing in today's society. Long underwear is best for layering and keeping warm in cold temperatures when hiking or working outside. 
In this article, I'll provide a quick overview of leggings and long underwear and compare the two to help you determine which one you should wear and when. I've also recommended some great leggings and long johns at the end of the article, so keep reading! 
Leggings
Leggings are an athletic type of pants usually worn by women, but also men. They're often wardrobe for a variety of sports, usually yoga or running. There are two major ways leggings vary:
Available in multiple lengths. The most common is full length, which covers your entire leg. There are also knee-length and mid-calf length leggings, as well as some that reach past your ankle and cover your feet, sometimes as a strap. 
Usually made out of nylon, cotton, or spandex. These materials are the most commonly worn and are best for athletics and casual wear. But, leggings also come in warmer materials like wool, a denim-like material for jeggings, and leather for a classier style.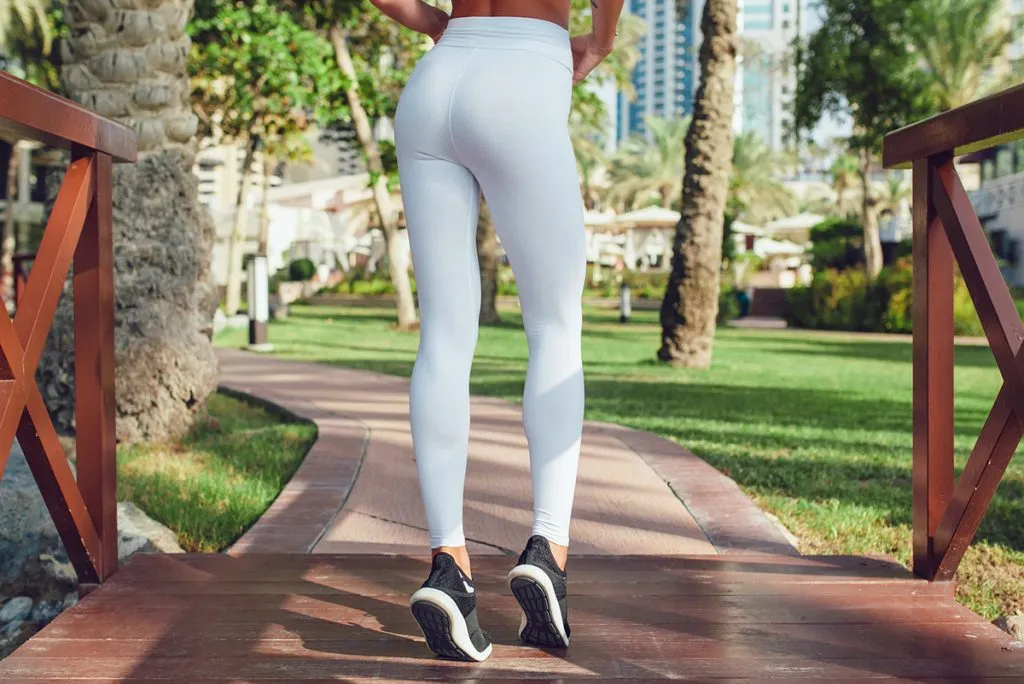 When To Wear Leggings
Leggings are better to wear when they'll be your only layer. Essentially, leggings are a form of pants made to fit tight against your body. The tight fit helps to wick away moisture, no matter what sport or activity you're doing. 
So, no matter the weather, if you only need or want one pair of pants on, it's better to wear leggings.
Long Underwear
Long underwear, also called long johns, is a base layer primarily meant to keep you warm. There are three major ways that long johns vary:  
Made from a variety of materials. Synthetic materials like nylon and polyester are best for staying dry and having a flexible fit so you can easily move around. Wool is the best for regulating your body temperature in hot and cold climates. And finally, silk is a good lightweight option that looks better than the other two. 
Comes in a variety of weights. If you're going to be in freezing cold weather, it's better to go with heavyweight long johns. But in a cool to moderate climate or temperatures, lightweight long underwear will suffice. 
Tight and loose fits available. The tighter ones are best for wicking moisture away from your body, but some people find the baggier ones to be most comfortable. 
When To Wear Long Underwear
Long underwear is usually worn as a base layer with at least one other layer over them. In addition, you can buy long underwear as shirts, pants, or as a set containing both a top and bottom. So, if you want something to cover your whole body and not just your legs, then long underwear makes for a good choice. Particularly if you're trying to stay warm during outdoor activities in cold weather, such as hiking. 
Notably, long underwear is great for layering to keep your body warm but not hot. They're designed to keep heat in, with the most effective ones being made from wool materials. This makes them great for when you're out in cold or below freezing weather, because they'll keep your body warm without overheating.
If you're considering wearing long johns, think about whether or not you could get sweaty or wet for any reason, including from potential rain. If so, then it's better to choose tight-fitting or moisture-wicking long johns. 
Keep in mind, long johns aren't always tight, as most are made to have a looser fit. So if you know that you may become sweaty or otherwise wet when wearing long underwear in cold weather, be sure to seek out a tight pair of long johns to wick away moisture and help keep you warm. 
Best Leggings and Long Johns
There are lots of great leggings and long johns you can get, but we have gathered up a mix of the best ones here:
THE GYM PEOPLE Thick High Waist Yoga Pants: These leggings are a great first pair or upgrade from your current leggings. They come in 7 sizes and more than 30 colors, so there's always a pair to fit your style. They have pockets for conveniently storing your stuff, and they stretch all over for a good fit. 
Laite Hebe 3 Pack High Waisted Leggings: These packs of leggings are great if you wear leggings a lot and want multiple and a variety. There are 11 different color combinations, and they come in three sizes. They're high-waisted to give you shape, and the comfy material is good for all-day use.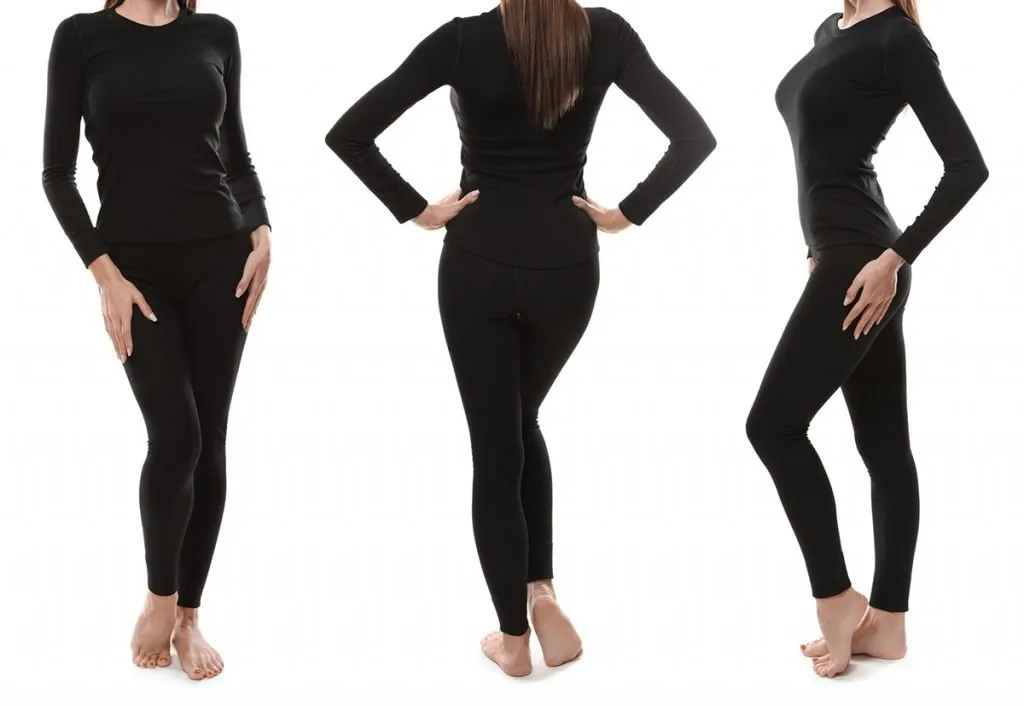 Final Thoughts
Leggings and long johns are both great forms of clothing for men and women, but each provides different benefits. Leggings are best for casual activities in moderate to warm temperatures and typically independently. But as a tight-fitting pant, they can also be worn with layers. Plus, they're stylish and come in various colors and lengths. 
On the other hand, long johns are best for keeping warm in cool to below freezing temperatures. They're most commonly used as a base layer when layering for warmth, especially tight long johns, as they allow for a snug fit and easier dressing.
What To Read Next: