It was common for almost all clubs to have strict dress codes in the past. If you showed up to a club in a pair of jeans, sneakers, or anything considered too casual, you'd be turned away. Thankfully stuffy dress codes have become more relaxed, and patrons have a lot more options for what to wear for a night out. 
You can wear leggings to the club as long as it doesn't have a dress code that prohibits it. Today, leggings have become more acceptable in various settings. When styled correctly, leggings can make you look chic, stylish, and on-trend, ready for the club!
Leggings are a wardrobe staple and are no longer reserved just for the gym or your morning run. Thanks to the athleisure trend, a comfortable, dressed-down look is super fashionable, but leggings are so versatile and can be dressed up so that you can be comfortable while still looking fabulous. Read on to find out more.
Why Are Leggings Okay for the Club?
Leggings are okay for the club because they can be just as stylish and sexy as other bottom clothes. They come in various designs. Plus, they're more comfortable than pants or skirts! As long as the club you're visiting doesn't have a dress code prohibiting leggings, you're good to go!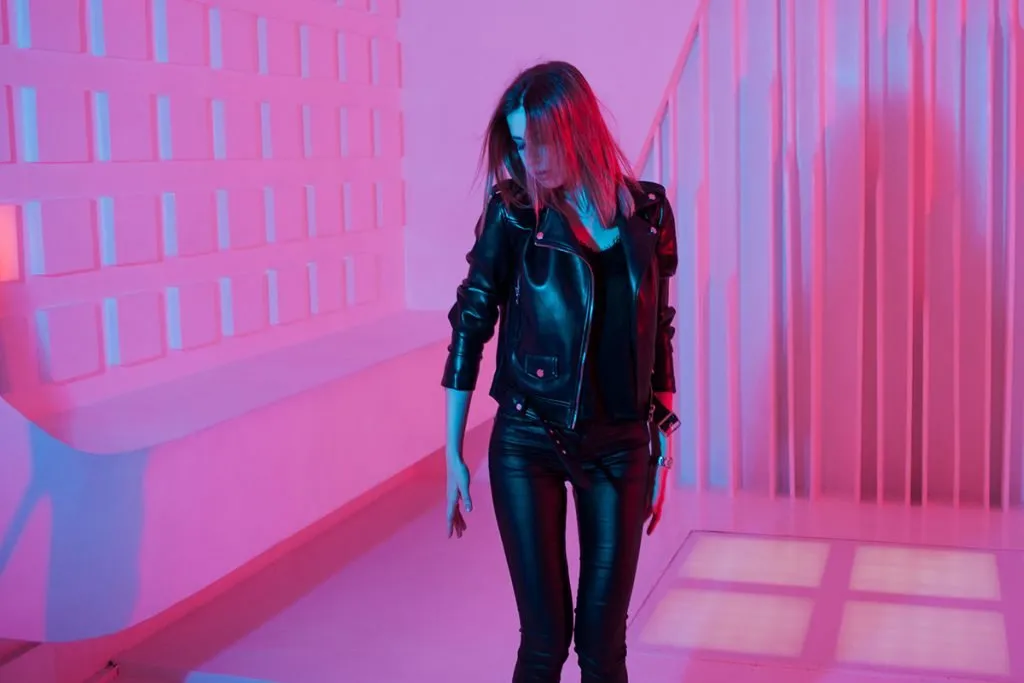 Leggings allow you to dance the night away without stressing over potential wardrobe malfunctions you might have in a dress or feel uncomfortable and restricted as you would in a pair of skinny jeans. 
Leggings are highly versatile. You can dress them up to look ultra-glam or dress them down for a more chilled vibe. With the correct styling, you can wear leggings for almost any occasion. 
Leggings for the Club
You want to look good at the club, so consider wearing leggings suitable for the setting. Your leggings don't have to be plain and boring. Spice things up! Below are a few examples of leggings you can wear to the club or parties:
Classic black 
Faux leather 
Sequined leggings 
Leggings in a bold color 
Printed leggings 
Mesh paneled leggings 
Regardless of the design you choose, leggings that are full length are always a winner for the evening as they look more like pants. Cropped or Capri leggings tend to look casual and can make you look like you're going to the gym. 
Before deciding on what type of leggings to wear, find out the dress code or type of club you're going to. Depending on what the code is, you can pick out your leggings and style them to fit the dress code.
For example, if you're going to a grunge club, you may pair your black leggings with a funky band t-shirt or flannel and chunky boots.
On the other hand, a swanky club on the Upper East Side would require a more sophisticated look. To style this look, go for black faux leather leggings or sequined leggings with a pretty satin top and heels. 
Classic Black Leggings Don't Go Out of Style
Every woman has at least one pair of plain black leggings in her closet. This pair is arguably the most versatile and can go from gym to brunch to a night out on the town.
If you plan on wearing these trusty leggings to the club, the options of how to style them are endless. In winter, pair it with a long-sleeved sparkly top and knee-high boots. In summer, it'll look great with a satin blouse and heels. 
Plain leggings are also the perfect piece of clothing for layering. If you want to wear a dress or skirt you feel is too short, wear a pair of leggings underneath. This style also works for dresses that are a bit see-through. Plain leggings can be a life-saver when it's cold — simply put on a pair under your dress or skirt, and you won't spend the night miserably cold. 
Faux Leather Leggings Can Be Both Casual and Glamorous
Faux leather leggings also allow for a ton of different styling options. The faux leather will immediately elevate your outfit, so you'll still look chic even if you choose a simple top. Add heels and some glam jewelry to finish off your look.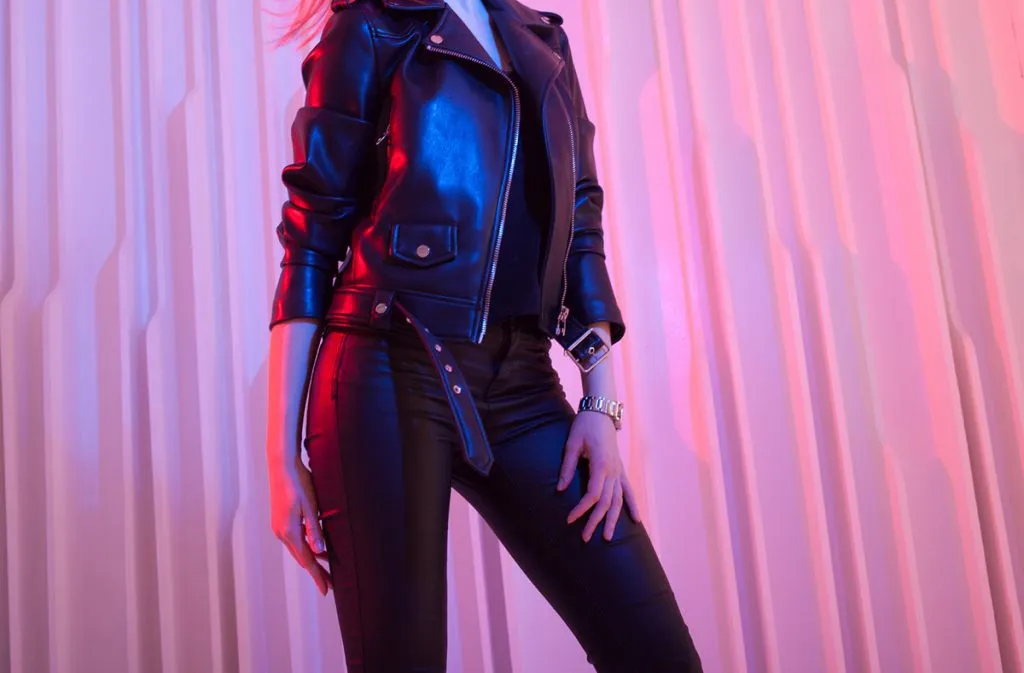 If you're going to a more relaxed club, swap the heels for flats and tone down the jewelry. These Tagoo High Waisted Leggings are a great choice since a high-waisted style is the most flattering. Why not get these leggings in different colors and mix and match them with the outfits you already have to make them party-ready?
It's Best To Pair Sequined Leggings With Simple Jewelry
Sequined leggings make a statement on their own. If you opt for these leggings, consider going with a plain top. These leggings will look effortlessly stylish with a pair of strappy sandals or a pointy-toed stiletto. 
If sequins are your thing, look for leggings in neutral colors like black or nude, or go for metallic gold or silver. These shades look the most elegant, and it's easier to find tops to match. Keep jewelry simple and understated so that it doesn't clash with your sparkly leggings. 
Leggings in Bold Colors Go Well With Oversized Black Tops
If you opt for a funky look, bold leggings like hot pink or electric blue are the perfect option. Pair with an oversized black top belted at the waist, stacked bracelets, and strings of beads. 
This look screams 80s vibes and is a cool look for a more casual club. If the 80s era isn't your thing, brightly colored leggings work well with a top in the same shade and a neutral-colored blazer. 
Printed Leggings Make You Stand Out in the Crowd
Printed leggings, when styled correctly, are stylish and eye-catching. Of all the prints, leopard print is timeless and chic.
Pair your leopard print leggings with a black tank top for a chilled look or a satin blouse for something more elegant. Complete the look with pointy-toed pumps and a gold necklace. 
Mesh Paneled Leggings Can Look Dressy if You Style Them Properly
Leggings that have mesh panels add an element of interest to your outfit. To keep the look dressy, opt for black leggings. You can pair them with a sparkly cami or long-sleeved top in a luxe fabric. Complete the look with strappy sandals and simple jewelry. 
Final Remarks
Leggings are a wardrobe staple and the perfect alternative to pants to wear to a club. They can be styled in loads of different ways and are very versatile. When paired with the right top and accessories, you are sure to look stylish and trendy while still being comfortable.
What To Read Next: