For decades, Air Jordans have been a fashion must-have for sporty, casual looks. Style changes with the passage of time, however, so it's no surprise that people are experimenting with several different styles using these highly sought-after shoes. Popular celebrities, including Jennifer Lopez, Kylie Jenner, and Rihanna, all own Jordans — and these famous fashionistas often pair the kicks with leggings.
You can wear Jordans with leggings! A band tee, camo jacket, and skull cap create an edgy look. Or, go casual with a tee and denim jacket. Look sporty with a varsity jacket and jersey. Or, go dressy in all white — white leggings, a white sweater, and white Jordans. Don't forget to accessorize!
In this article, we'll dive into four different ways to wear Jordans with leggings, as well as provide you with some additional tips on wearing these sporty kicks with your favorite bottoms.
How to Wear Jordans With Leggings
There's no single way to wear Jordans with a pair of leggings — it depends on the look you're trying to achieve. From edgy to dressy, you can use this athletic footwear to take your wardrobe to the next level. In this section, we'll dive into four different styles that you can master with comfortable leggings and Jordans.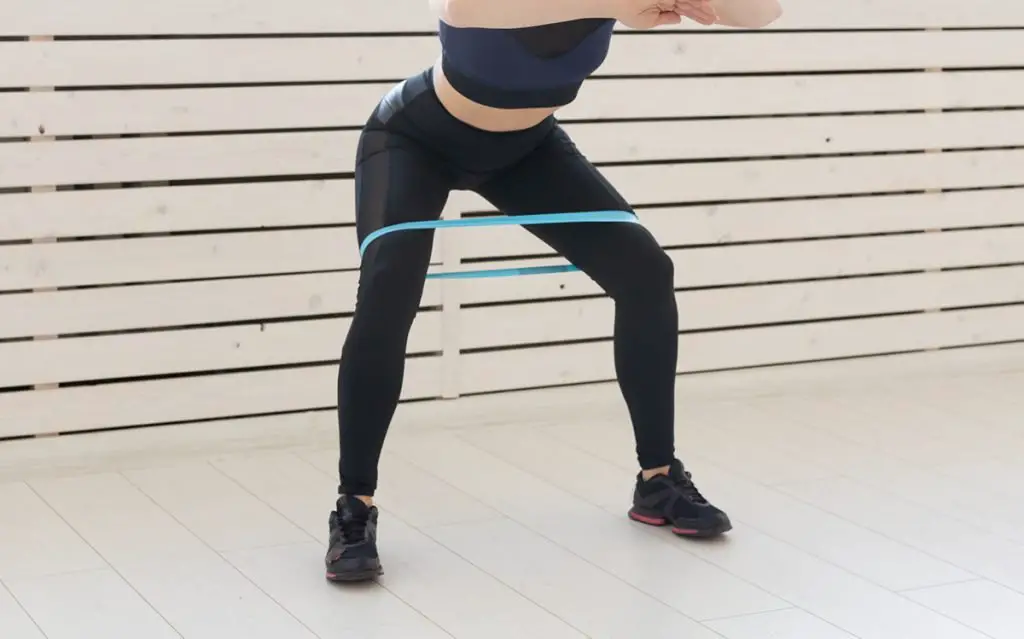 Go For an Edgy Look
If you're going shopping with your friends, attending a concert, or going for a hip-hop or rock-inspired look, then this is the outfit for you!
Grab your favorite pair of leather leggings (preferably a solid color that matches a detail on your Jordans) and combine it with your favorite band t-shirt or graphic tee. Add contrast with a camouflage jacket (you can wear it if weather permits, otherwise, tie it around the waist).
Accessorize with gold jewelry, such as thick hoop earrings, a heavy chain, or chunky rings. Add a skull cap and a matching crossbody bag. This ALDO Greenwald Crossbody Bag is edgy and sleek, and has two compartments to carry what you need.  
Slip into your best Jordans to pull the look together.
Opt For a Casual Look
Casual styles are some of the most popular looks worn with Jordans, and they take the least amount of effort. They're ideal for grabbing coffee, running errands, or casually hanging out with friends or family.
Pair your favorite leggings (any color will do, as long as it fits in with the outfit as a whole) with an oversized casual t-shirt or sweater. If it's warm outside, opt for a slim-fitting tank top. Throw on a denim jacket or vest.
For a super casual look, wear tiny study earrings — nothing that draws too much attention. For a more dressed-up casual outfit, pair it with dainty gold jewelry. Pull it all together with your favorite pair of Jordans that coordinate with the outfit.
Don a Sporty Look
When Air Jordans were first introduced in 1984, they were designed exclusively for famed NBA player, Michael Jordan. By 1985, they'd been released to the public, so sporty styles became popular in line with the shoes' original purpose.
To achieve a signature sporty look, don your favorite pair of leggings with a cropped jersey or sheer crop top over a sports bra. The SweatyRocks Women's Sexy Sheer Mesh Fishnet Top comes in eight different colors, and is ideal for rocking Jordans during the warmer months.
Add a varsity jacket or tie a hoodie around your waist to take the look up a notch. Accessorize with dangly earrings, bold lipstick, and a baseball cap.
Get Dressy
When you think of a "dressy" look, Jordans probably aren't the first thing that comes to mind. However, fashion changes constantly, and celebrities are known to combine dressy ensembles with these fashionable sneakers. After all, who wants to walk around in six-inch heels all day when Jordans are considerably more comfortable?
There are several ways to dress up Jordans and leggings. Firstly, choose a nude legging, a long, lightweight tunic, and a coordinating belted trench coat that matches some detail in the Jordans you're wearing.
Alternatively, create a crisp, clean look by going all white — a white knitted sweater, white leggings, pearls, red lipstick, all-white Jordans, a coordinating bag, and sunglasses.
Finally, consider channeling your inner Kim Kardashian by slipping into your favorite black leather leggings and a white button-up blouse. Top it off with a black empire waist belted jacket, a pair of ankle socks, and your best Jordans. Put on an oversized bag, tie your hair up into a sleek pony, add some tasteful gold jewelry, and off you go!
Tips for Wearing Jordans with Leggings
The styles above are excellent options for dressing up or dressing down your Jordans, but if you're looking for something a little different, here are some additional tips to consider when wearing Jordans with leggings.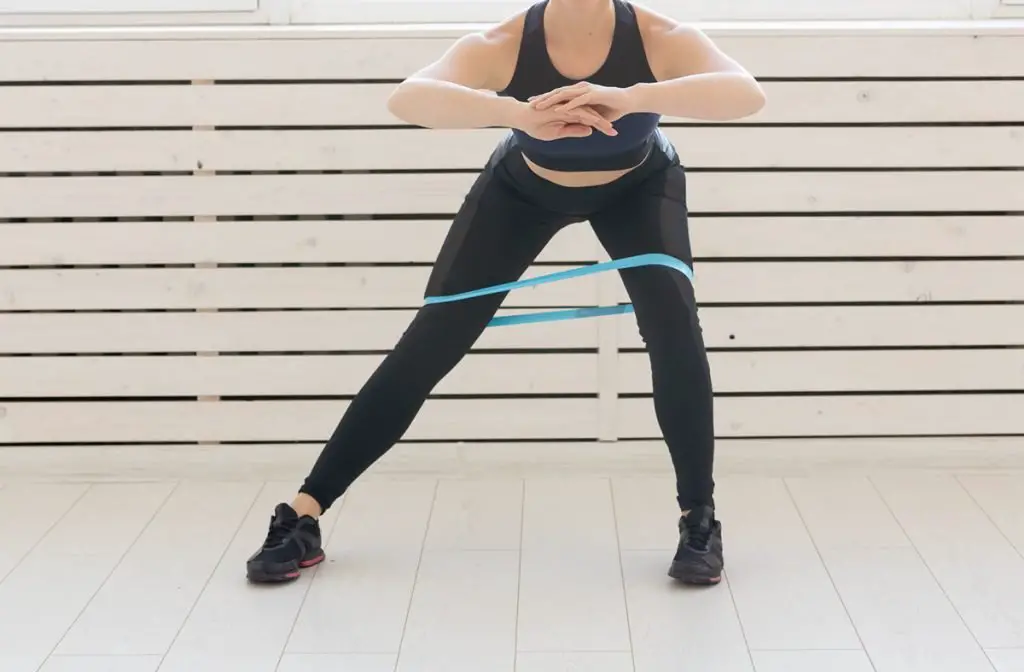 Legging Patterns and Embellishments
While black leggings are typically the go-to, feel free to experiment. There are so many different colors, patterns, and styles from which to choose.
The following types of legging patterns have the potential to look fabulous with different styles of Jordans, as long as you properly coordinate them:
Camouflage
Floral
Striped
Lace
Distressed
Studded
Keep in mind that if you wear heavily patterned leggings, it's best to keep everything else as tame as possible. Too many patterns lead to a "busy" look, leaving the outfit with no focal point. If you want your Jordans to stand out, keep the outfit simple yet chic.
For example, camouflage leggings look incredible with a plain white t-shirt, black moto jacket, and a pair of all-white Jordans. Add a tennis bracelet, choker, and a matching handbag, and you're ready to hit the town.
On the other hand, pair camo leggings with a tie-dye top and multi-colored Jordans, then you're just doing too much. There's little to no contrast, creating a look that doesn't look put together.
Styles of Leggings
Leggings come in several different styles, including:
Straight-leg
Bootcut
Flare
Wide-leg
If you want your Jordans to remain the focal point of your ensemble, opt for straight-leg leggings instead of bootcut, flare, or wide leg. The base of these pants sits over the shoe, hiding the details.
Additionally, there are several legging lengths to choose from, which include:
Ankle-length
Mid-calf length
Knee-length
The length of the leggings you wear is entirely up to you. It likely depends on the current weather in your area and what you feel more comfortable in.
With that said, knee-length leggings typically pair well with Jordans, crop tops, and oversized tees. Consider adding a pair of tube socks to match the current celebrity trend.
Choosing a Top for Jordans with Leggings
It's possible to combine Jordans and leggings with almost any type of top, as long as you choose pieces that mesh and accessories to pull the outfit together. Below, we've outlined several options for casual, sporty, and dressy tops that you can wear with Jordans and leggings.
Casual

Basic tee
Graphic tee
Cropped tee
Hoodie
Sporty

Tanktop
Cropped tank
Team t-shirt
Jersey
Dressy

Button-up blouse
Off-shoulder top
Lacy tops
Oversized sweaters
As a general rule, white tends to create a pristine, upscale look that may transform a casual outfit into a dressy one when properly paired with accessories. So, if you're dressing up your Jordans, consider choosing lighter hues.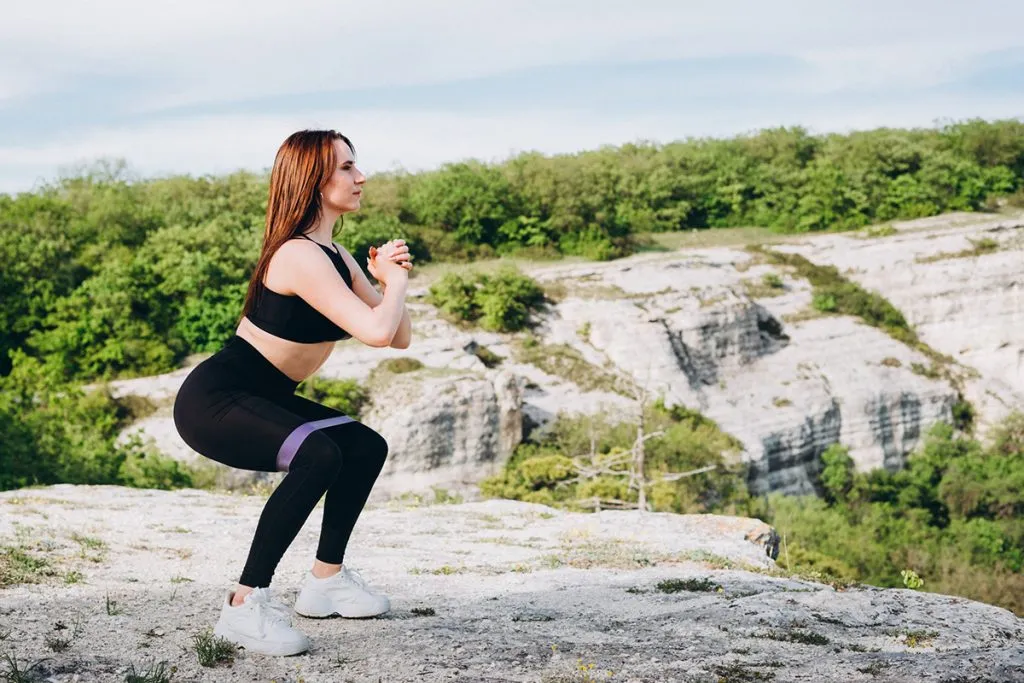 Select the Right Outerwear
Even if it's warm outside, outerwear may still be worn — you just have to know which outerwear to choose and how to wear it.
For cooler weather, try a varsity jacket, camo zip-up hoodie, leather moto jacket, black corduroy button-up, or a denim jacket. Varsity jackets and camo hoodies are best for casual or sporty styles, whereas moto jackets, corduroy button-ups, and denim jackets may be dressed up or down depending on your desired style.
If it's too warm to rock a jacket, consider a lightweight, short-sleeve cardigan, vest, or crocheted shawl. Again, either of these options may be dressed up or down to suit your preferences.
Long trench coats, fitted wool jackets, or kimonos are ideal for dressy looks; just try to match them with a certain detail of the Jordans you're wearing for coordination.
Choose Your Socks Wisely
Many fashionistas prefer to wear no-show socks when styling their Jordans so that the shoes remain the center of attention. Some, however, opt for tube socks, which they pull up over their leggings, to create an athleisure-inspired look. Alternatively, you could pair your Jordans with knee-high or over-the-knee socks if you're wearing short leggings, depending on the look you're trying to achieve.
Accessories Are Key
Accessorizing is one of the most important aspects of styling Jordans and leggings. Jewelry, hats, scarves, bags, and hair accessories can really tie a look together. Consider experimenting with different items or swapping out certain accessories to find what looks best. From gold-trimmed sunglasses to floppy hats, every accessory has the potential to take an outfit to the next level.
Conclusion
Expert fashionistas know that athletic shoes and leggings can go together — it's all about how you coordinate the outfit. Even celebrities have gotten in on the trend of athleisure wear, transforming otherwise casual ensembles to glamorous, magazine-worthy outfits.
You, too, can wear Jordans with leggings! By choosing the right top, outerwear, socks, and accessories, your show-stopping style will be the talk of the town.
What To Read Next: