Visiting someone in prison can be difficult, especially if you've never done it before. One way to help prepare yourself for visiting an inmate can be to read up on visitor guidelines, including the expected dress code. This dress code can vary from prison to prison, but the general rules stay the same. 
When visiting someone in prison, you are required to wear undergarments, family-friendly clothing that is not see-through and does not contain references to drugs, violence, or other sensitive material. Hooded, ripped, or revealing clothing is also prohibited, as is most jewelry. 
Let's discuss what you should and shouldn't wear when visiting someone in prison, and why it's essential to follow the given dress code. For additional information, make sure to check the individual prison's website before visiting. 
What You Should Wear for a Prison Visit
For a prison visit, you'll need to avoid anything that could be considered inappropriate, which will be discussed more below. If any of these items are worn anyway, you could be denied entry to the prison.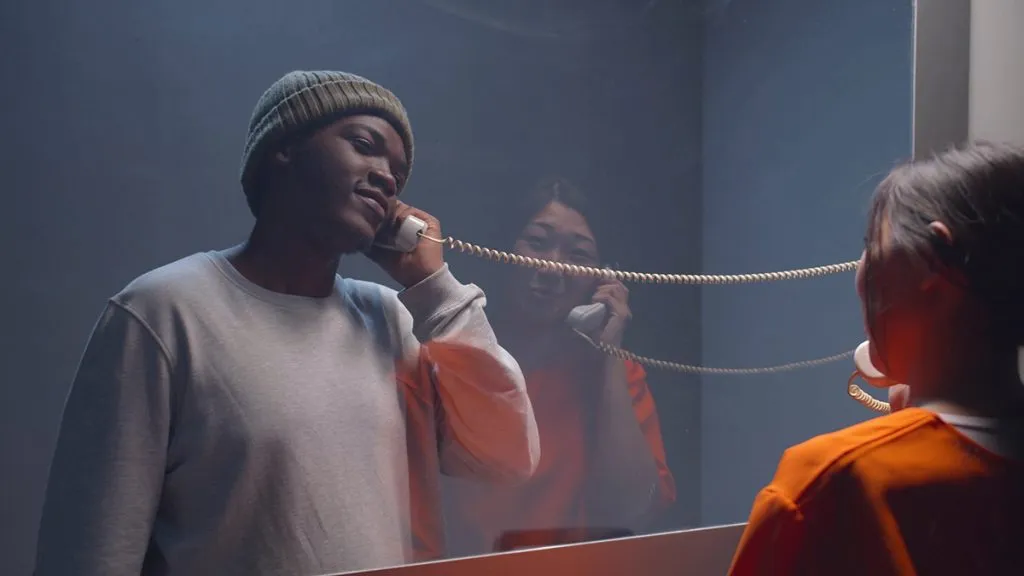 When visiting someone in prison, dress like you would for school or a casual workplace. This means: 
Jeans: You are allowed to wear jeans as long as they're not ripped. 
T-Shirts: T-shirts are acceptable if they do not contain references to gangs, violence, drugs, or other inappropriate things. They also shouldn't be low-cut or revealing in any way.
Business or business casual wear: If you can wear it to an office, such as slacks, button-downs, blouses, trousers, sweaters, or cardigans, it should be fine during a prison visit. Again, make sure your trousers or blouses are not too tight or revealing.
Wedding rings: Most prisons do not expect you to remove wedding bands during a visit, but other jewelry is prohibited. 
Religious head coverings: You will not be required to remove head coverings if worn for religious purposes. 
Closed-toed shoes: Sneakers and boots, as long as they are not steel-toed, flats and loafers, are permissible. Sandals are not explicitly prohibited in most prison dress codes, but you should check with the individual prison's visiting guidelines. 
Undergarments: All visitors must wear undergarments, provided you do not wear a thong. 
Makeup: Makeup is permitted, but it shouldn't be too heavy or inappropriate if worn in the workplace. 
Prison visit dress codes can look similar to a school dress code. If it's not appropriate for children and families, it's probably not suitable for a prison visit. If you are wondering if something is okay but aren't entirely sure, air on the side of caution and leave it at home or in the car. 
What Should You Avoid When Dressing for a Prison Visit?
When dressing for a prison visit, you should avoid outerwear, accessories, or inappropriate clothing. If anything you want to wear or would typically wear to see loved ones violates this rule, leave it at home. 
There are lots of items to avoid when visiting a prison. They include: 
Leggings: Spandex material is not allowed in prisons, and see-through clothing is similarly prohibited. 
Short shorts: If you are going to wear shorts, they must be no more than 3" (7.62 cm) above the knee. The same goes for dresses and skirts. 
Revealing clothing: Low cut, backless, or any other dress that shows a lot of skin is not allowed in prisons as these items are considered inappropriate. 
Hats and hoods: You cannot wear any hats, hoodies, or other head coverings unless done for religious purposes. Your face and head should be completely visible. 
Jewelry: Some prisons allow you to wear jewelry as long as it's not "excessive," but others ask that you take out all piercings before entering the building. This includes ear, nose, and eyebrow piercings. 
Outerwear: You will be expected to either leave coats and jackets in the car or keep them out of the visiting area. Try to keep your clothing to one layer, and avoid oversized clothing that could be used to hide contraband. 
Accessories: Belts and scarves are not permitted in most prisons and should be left at home or in the car. 
Any clothing that looks like the inmate's uniform: You do not want to look similar to the person you're visiting or anyone else at the prison. Stay away from one-piece jumpers and any clothing that's a similar color to the prison uniform. 
Tips for Following Prison Visit Dress Code
Visiting a loved one in prison can be overwhelming, mainly because there are so many rules for visitors.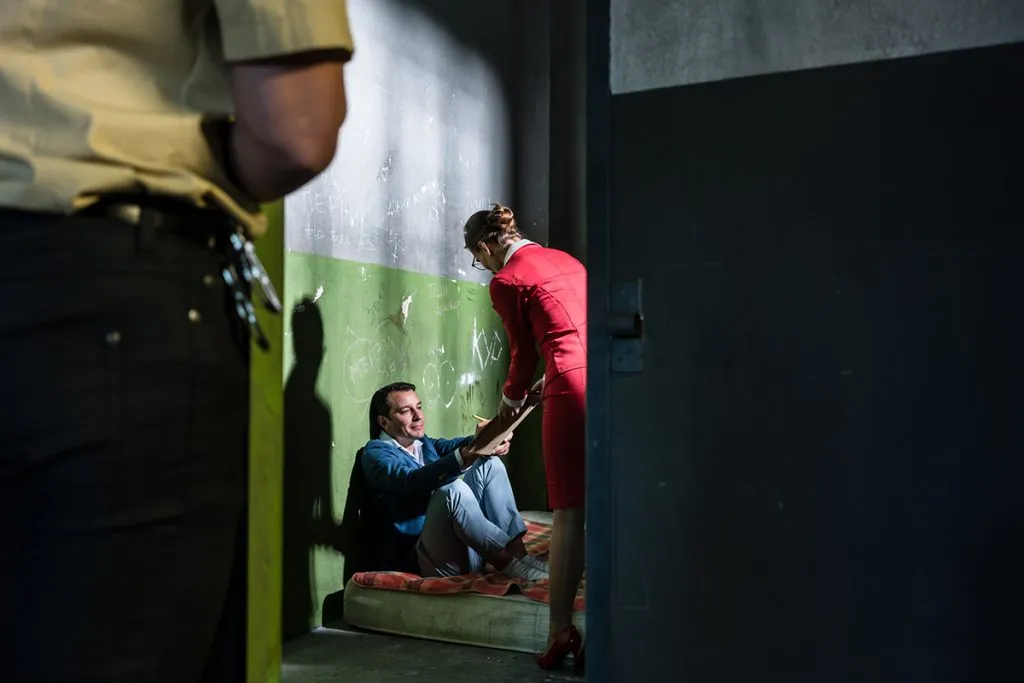 Here are a few tips for keeping your outfit appropriate for a prison visit: 
If you wouldn't wear it to work, leave it at home. The majority of the dress code for prison visits is to ensure a family-friendly environment for all. Keep your dress formal enough for the workplace or classroom. 
If you could hide contraband in it, don't wear it. Your safety and the safety of prisoners are a top priority. Do not wear anything where unsafe materials could potentially be hidden. 
Keep it simple. Wear single layers, keep coats and jackets in the car, and don't wear accessories. The plainer, the better when visiting someone in prison. 
Be prepared. Read the rules of the specific prison you're visiting ahead of time to know what to expect. Some restrictions will vary from prison to prison, such as whether or not dress code violations are grounds to refuse visitors. 
Final Thoughts
Visiting someone in prison is about spending time with them and making the most of that time. The last thing you want is to be refused entry to a prison visit, especially because of your dress. 
Dress codes may vary from prison to prison, but in general, stick to: 
No accessories 
No explicit or violent T-shirt imagery 
No head coverings 
No ripped or otherwise revealing clothing 
Being prepared can help maintain a family-friendly visiting environment, as well as ensure that you'll be able to have a smooth visit with your loved one.
What To Read Next: